Manchester University medical student Kate Hyde is out to prove that Movember isn't just for the blokes.
The 21-year-old has taken up the challenge of drawing herself a different moustache every day this month to raise money for men's mental health and research into testicular and prostate cancer.
Kate, who is in the second year of her medical degree at the University, has been sporting a variety of extravagant designs and is now getting used to the strange looks around town.
She said: "I played a netball match with it the other day which was an interesting experience, but overall the reaction has been really good.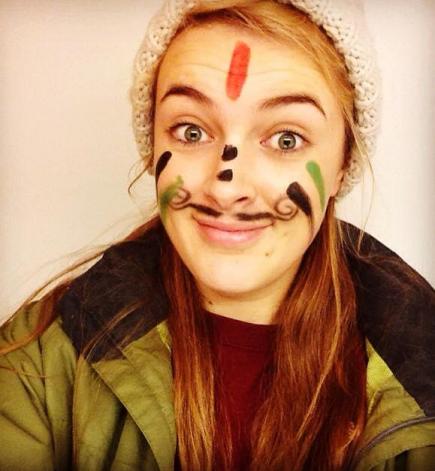 CARING AND COLOURFUL: Kate's professor says she'll make a 'fantastic' doctor
"It's quite funny watching people slowly realise what they're looking at when they talk to me.
"I've got so used to having a moustache now that I forget it's there and I sometimes don't realise why people are giving me these funny looks.
"I might have had a few issues had I been going into work at the hospital this month – they would have probably had to confine me to the paediatric ward."
Kate, from Devon, has now taken to mimicking famous film moustaches – including Charlie Chaplin and George Clooney in Three Kings – and has some extra special 3D creations planned as the month goes on.
"I was running out of ideas after a couple of weeks," she added. "But now I've started with the film moustaches and once I've got in a few supplies and can make it 3D then it'll go to a whole new level.
"The boys are obviously very threatened by me – they are refusing to have any photos taken until their moustaches are a bit better.
"That's why I'm saving some of the big efforts for the end of the month."
Once she graduates Kate is hoping to specialise in emergency medicine. She is also a member of the University's Cancer Awareness in Teenagers and Young People Society (CATS), in which students help to promote awareness and early diagnosis of cancers in youngsters.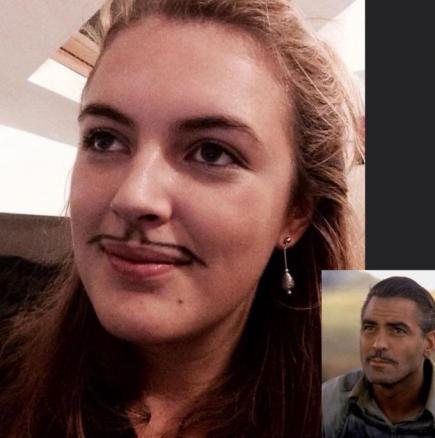 LEADING… LADY? Kate has been inspired by some iconic Hollywood 'taches
Professor Tony Freemont, head of the Manchester Medical School, said: "We've never had a request like this before, but Kate is just the sort of person who makes a fantastic doctor and is typical of the caring attitude we find among our students."
Movember also has close links with the University, which funds the Belfast-Manchester Movember Centre of Excellence.
The centre brings together researchers from The University of Manchester, The Christie NHS Foundation Trust, Cancer Research UK Manchester Institute, and Queen's University, Belfast to develop a cure for prostate cancer.
You can make a donation or suggestions for Kate's moustaches by clicking here.