"24th March was my most difficult day." That is what Dr Anil Sharma, Professor and Head of Cardiology at Bombay Hospital in Mumbai, told me when reflecting on his experiences of Covid in India.
This was Dr Sharma's first encounter with Covid. One day later, India was thrust into nationwide lockdown.
"When I was coming home, around 6 pm, I was in my car with the sun setting," he recounted. "I got a call from casualty showing an ECG of a 50-year-old male showing myocardial infarction."
The man had suffered a heart attack. Dr Sharma returned to the hospital immediately and examined him. A relative informed him the man had a cough, fever, and breathlessness for the last seven days.
Looking to conduct further investigations, Dr Sharma wanted to admit the man to ICU. 20 minutes later, he died.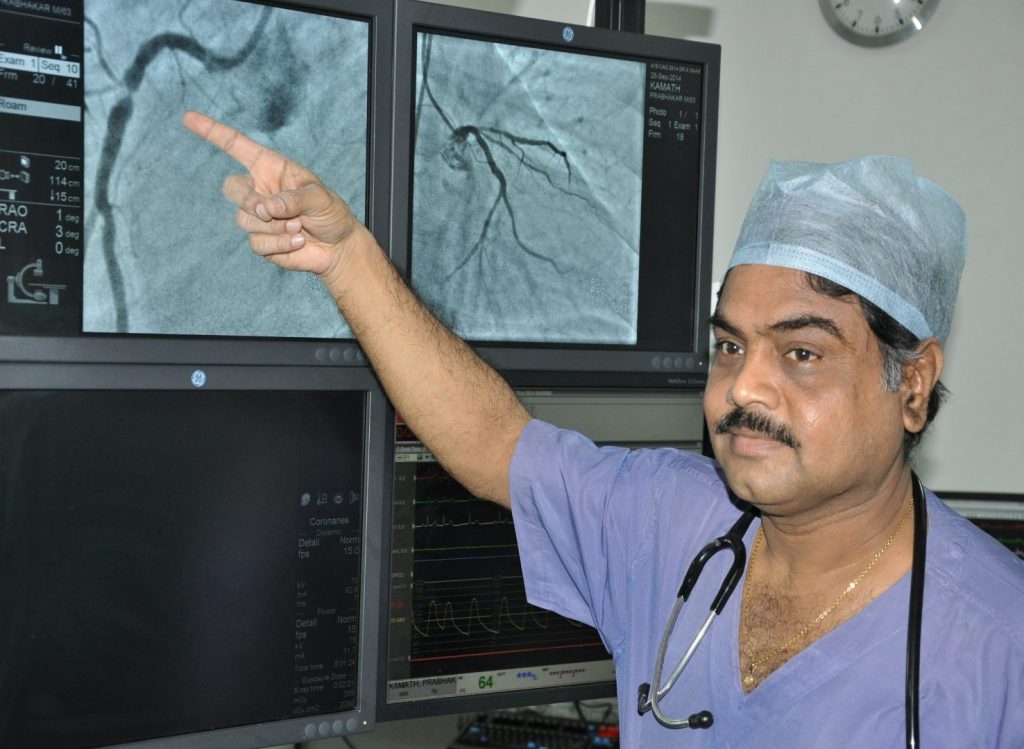 India's Covid situation has spiralled out of control. "It is quite graphic," one Indian-based source said. "We are in a situation where crematoriums are completely filled up. I don't think the numbers are accurate either. From my perspective, it could be two or three times those numbers."
And the numbers, even if underplayed, are staggering. India topped 400,000 daily cases and 4,000 deaths earlier this month. Only the United States has had more total cases and it ranks third in total deaths.
On Tuesday, World Health Organisation chief scientist Soumya Swaminathan described the numbers as "of great concern to us" and said they were "underestimates". Swaminathan urged the Government to investigate the true number.
The Indian casualties extend to more than just cases and deaths. "As a cardiologist, I had a problem getting beds in the wards," Dr Sharma said.
"A significant number of the beds were reserved for Covid. And because of the lockdown, a lot of staff were unavailable, so the total capacity of the hospital was reduced from 630 beds to around 300 beds. Throughout April and May, we all were horrified."
Dr Sharma also had to take drastic action to care for his patients. "For two of my patients, I arranged my own temporary ICU in the general ward," he explained with a reflective and solemn frown falling across his forehead.
"That was very difficult. I could not sleep and I was worried about what would happen to the patients, what the moral and legal repercussions would be if something happened to the patient in the ward. But we had no option because there was no ICU bed available."
The Covid impact has also travelled across the border — and even the world. "My whole family is there," Supriya Gupta, who lives in Cheadle, Manchester, said. "My grandmother, my mother, my father. All my aunts. The situation is very stressful.
"My father was hospitalised with Covid. My best friend's entire family got Covid. My younger sister, my brother, my mother, my brothers-in-law. My husband's entire family also got Covid.
"It was stressful for me. I believed that everybody was safe in February, when the numbers were low, but by March, the Covid cases were exploding and it was very, very stressful."
Mrs Gupta last saw her family in February 2019. She has since had a baby girl.
"My mum, my aunts, my sister have not seen my baby, who is 18 months old," she glumly reflected. "They are always complaining, 'Now she's grown up and we haven't seen her'."
There is also a feeling of responsibility. "My husband feels he should be there to support his parents and family," she added. "We have a very big family and everyone misses us. When I missed my cousin's wedding, they said, 'Why are you there? Why are you not here?'"
Back in India, Dr Sharma explained Covid has spread beyond the cities and into the rural areas, where health services are far less rigorous and a higher rate of deaths is expected. There is a growing fear that, while the worst may be behind, many more deaths are ahead.
How India got here is a question of politics, poverty, culture, complacency, and, ultimately, a deadly virus.
"People are disappointed," one source said. "There is a general sense of being let down by the way things are being run. Our frontline workers are putting their all into it. They are doing everything they can, but they don't have the resources and are struggling as well.
"A lot of these cases could have been cured but they don't have the resources."
They continued: "No matter who you are as a country, mismanagement and poor governance will cause the exact same consequences. There are very few governments globally that have stepped up to the plate, including the UK and India."
The source told of a story of the Federal Government, run by Prime Minister Narendra Modi, stealing vaccines from State Governments despite having already delegated the vaccine rollout to each State Government. Meanwhile, BBC reports have repeatedly been quashed, with the filming of hospitals conducted secretly and criticism strongly suppressed.
There are also cultural elements at play. "There is a significant part of the country that is illiterate," the source added. "We tend to have a 'follow the herd' culture."
They also explained how many people in India believe they have a stronger immune system. This, of course, is true. Delhi belly, also known as Travellers' Diarrhoea, exists for a reason. But it also creates an element of complacency.
"People became confident when the numbers were very low," Mrs Gupta surmised. "They stopped wearing masks, they were meeting in big groups. They thought, 'this is the end, now we are free'. They should have been more careful."
India is still a developing country and large swathes of the population live in poverty. Pew Research Center estimated 134 million Indians live in extreme poverty, which is defined as earning less than $2 per day. This has more than doubled in the last year due to Covid, with India now called a "country of mass poverty" for the first time in 45 years.
"People here can barely make it from one meal to the other," the source added. "When you try to tell them why don't you buy masks that are 100 or 200 rupees, that's a lot. It's a massive amount, and there is no help from the Government to provide them with the resources they need, neither an education system in place or any social welfare."
It is a melting pot for a hugely transmittable virus to thrive.
But this issue is not unique to the sub-continent. While India may have set world records in daily cases and deaths, other countries, some of which are far more developed and well-equipped to deal with the virus, including the UK and US, have struggled mightily, too.

"The situation is a lot more similar than people maybe realise. To assume that Western people are better disciplined or more culturally developed is not true. Just two months ago, we were watching the situation in England and thinking, 'Woah, what's going on?!' when we were actually okay."
They explained that Western media has reported the story very differently, sensationalising the Indian problems and suggesting that such issues would never happen in the West.
They said: "It is not that different. The context that surrounds it is different but the core of what is happening is the same and the way people behave is the same no matter where you come from. It is a little bit of Western arrogance."
And there is hope for the future. "With increasing vaccination, I think we are ready to fight against the third wave," Dr Sharma proclaimed.
Whether India's increasing vaccination is happening quickly enough is debatable. As of May 2, Our World in Data shows just 2% of India's 1.4 billion people have been fully inoculated. Less than 10% had received one dose.
There has been growing criticism of Modi as vaccine supplies fail. India announced last week it intends to vaccinate all 18-44 year-olds, equating to around 600 million people, but a lack of supplies means many are waiting. "People want to get it but there are not the supplies," a source added.
But for all the criticism of Modi, India has embarked on its Covid challenge in a global manner. It has exported 66 million doses. Contrast that to the UK, where it has been reported that no vaccines have been exported.
"The British prime minister has made it clear to me that, obviously, his first priority is to vaccinate his people," Irish Prime Minister Micheál Martin said via BBC News on March 9. "Until then he won't be in a position to give vaccines to anybody, and he has made that point to me."
India is now paying the price for its generosity. But its generosity is a fundamental belief. "Vasudhaiva Kutumbakam," Mrs Gupta and Dr Sharma both said. It means: "the world is one family", and right now, India needs its family.
Main photo Ninian Reid (Attribution: 2.0 Generic (CC BY 2.0) A woman is consoled after her husband died due to the coronavirus disease (COVID-19) outside a mortuary of a COVID-19 hospital in New Delhi, India, April 15, 2021. REUTERS/Danish Siddiqui