Charity Save The Children aimed to 'book the trend' and boost kids reading ability by giving away free books at a Manchester school this morning.
The Sun teamed up with the charity and visited Birchfields Primary School to hand out hundreds of free books as part of the nationwide Read On. Get On. Campaign.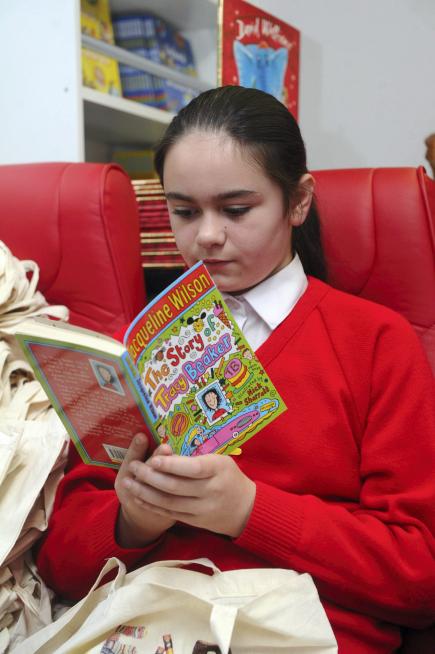 PAGE-TURNER: Works from a number of famous authors were up for grabs (©Cavendish Press with thanks) 
The campaign, which launched last month, aims to raise literacy levels so every child born this year can read well by the time they are 11 in 2025.
The free books, donated by Harper Collins and Puffin, were brought to the school by the iconic Sun Bus, which has temporarily been transformed into a library.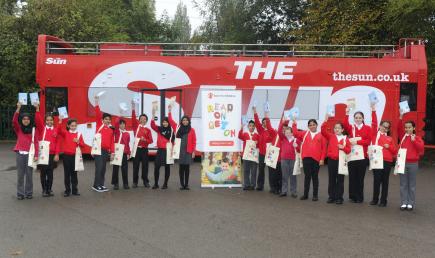 MAKING A (BOOK)MARK: The campaign wants kids to be reading by age 11(©Cavendish Press with thanks) 
The bus delivered books to pupils at Birchfields between 09am and 11am.
The Sun Bus visit was part of an exciting day celebrating all that is magical about reading including storytelling and other fun activities.
Story via Cavendish Press
Image courtesy of Cavendish Press