'I do not want anybody being miserable and I do not want to spend my last days being miserable.'
These were the brave words of a 22-year-old Oldham woman just days before she tragically died of stomach and lung cancer last Monday.
Rebekah Kirby's devastated brother Samuel had been desperately trying to raise money to pay for a flight home from New Zealand in time for her wedding – but this morning he was back in Oldham to bury her.
Her second brother Phil, 36, from Bolton, had set up the fundraising page in a desperate bid to get Samuel back in time.
He spoke exclusively to MM following the death of his sister and described her as 'like a best friend'.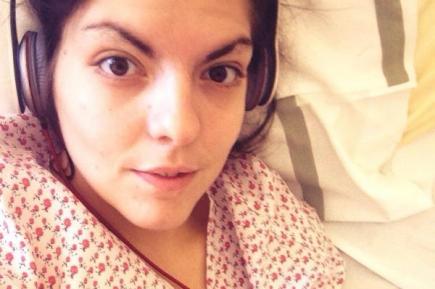 Rebekah had only been diagnosed on December 20. She was told she had just three to six months to live, although her life could be prolonged by two years if chemotherapy was successful.
So her boyfriend James proposed to Becky and they began planning a wedding in the spring.
They were determined that Samuel, along with his wife and children in New Zealand, would be able fly in for the wedding.
However, the Kirby family did not have the funds at such short notice so Phil set up a fundraising page online, simply titled 'Help Becky see her brother'.
He told MM of how close he was to his younger sister and of her popularity as an auntie with his own children.
"We were very close she was like my best friend," said Phil. "Because there's a bit of an age gap between us I remember when she was a baby and I used to sit her on my knee."
"I've got a couple of kids and they absolutely loved her.
"She was incredibly fun and I think I speak for everyone when I say she was full of life. She was a really good girl, a lovely girl and didn't deserve the terrible thing that happened to her."
Becky had hoped to marry her fiancé James before she passed, but her sudden death sadly prevented this and rocked her family.
"When it happened it was a complete shock," said Phil. "On the Friday before she died she had been discharged from hospital. She went back to hospital on the Saturday and at no point did we think that would be one of the last times we would spend together, it was absolutely shocking.
"At first we were absolutely devastated, we all wept for days. I had a crushing feeling in my heart but we've taken strength the fact that she lived a happy life and she died happy."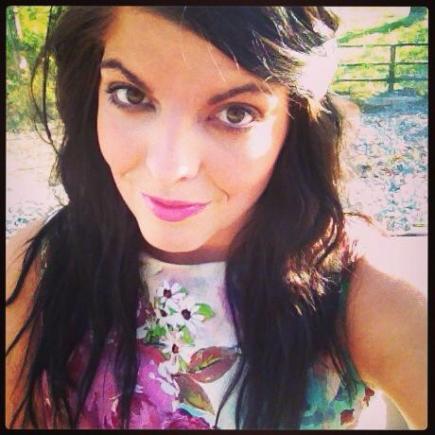 Although she was given between three and six months it was hoped that her chemotherapy treatment, which was due to begin on February 21, would prolong her life by up to two years.
But in spite of everything, Becky always remained upbeat often posting messages of positivity on her blog and her brother says he will always admire his sister's courage.
"She was braver than I ever could have been and she was so positive," said Phil.
"She'd say: 'I do not want anybody being miserable and I do not want to spend my last days being miserable'. She had a real zest for life."
Phil says he will savour memories of his sister on family camping trips to the Welsh coast every August where they enjoyed many happy times over the years.
While the overriding memories of Becky that Phil and the rest of his family will treasure forever are those of a fun girl who grabbed life with both hands and cared deeply for others.
Becky's funeral was held today at the Church of Jesus Christ of Latter Day Saints, on Gaskell Street, Bolton in a service where her life was celebrated.
Members of the congregation were asked not to wear black but to dress in bright colours of their choice.
The Kirby family were described by Phil as 'religious' and thus selected various hymns, but One Direction's Little Things was also played in memory of Becky at the request of her fiancé James.