Manchester City's first game of the season will be marked with a tribute to two Newcastle fans who died after a Malaysia Airlines plane was shot down in Ukraine airspace.
John Alder and Liam Sweeney, 28, were on flight MH17, from Amsterdam to Kuala Lumpur, bound for New Zealand to support their team, when it crashed in Eastern Ukraine yesterday.
Magpie and City players and fans will pay tribute to the two dedicated fans at their first Barclays Premier League game on Sunday, August 17 in St James' Park.
Mr Alder, who was known to many Magpies supporters as 'the Undertaker' because of his distinctive matchday dress, had barely missed a game both home and away in almost 50 years.
Newcastle manager Alan Pardew, who was due to fly out to New Zealand with the squad this afternoon, said: "Myself and all the players are deeply shocked and saddened by this terrible news.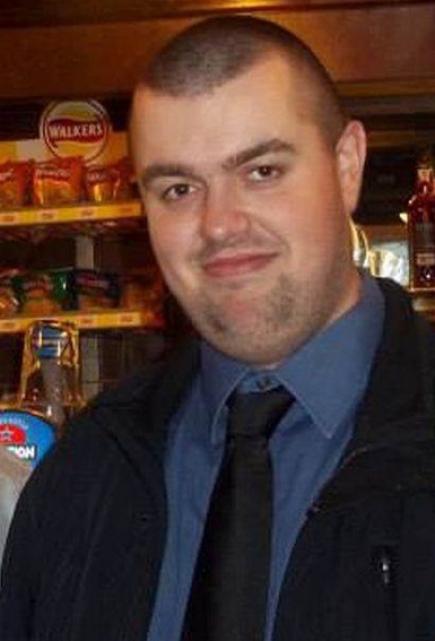 TRAGIC TOON: Liam was on his way to  New Zealand  to support his beloved Newcastle
 
"We all knew how passionately John and Liam supported the team and the club.
"They were with us just earlier this week for our first pre-season friendly against Oldham and their dedication to travel all the way around the world to support us in New Zealand tells you all you need to know about the passion they had for Newcastle United."
Magpies managing director Lee Charnley said: "The loss of John and Liam is truly devastating news.
"Both men were dedicated supporters of our club and were known to thousands of fans and staff alike.
"On behalf of everyone at Newcastle United, we send our deepest condolences to John and Liam's families and friends.
"The club will be dedicating an area surrounding the Sir Bobby Robson statue for fans to pay their respects to John and Liam.
"The manager and players will also be wearing black armbands for both their games against Sydney FC and Wellington Phoenix in the Football United Tour of New Zealand."
Magpies goalkeeper Tim Krul paid his respects to the two men on Twitter.
He said: "2 Geordies on plane MH17 travelling to watch Nufc in New Zealand. RIP John Adler and Liam Sweeney.. Our thoughts are with all the families."
City fans have also been expressing their condolences on their Blue Moon forum and fan page, with one fan calling the tragedy 'terrible'.
Flight MH17 was said by eyewitnesses to have 'exploded' after it was reportedly shot down by a ground-to-air missile near the village of Grabovo, close to the Russian border.
The two sides in Ukraine's civil conflict have accused each other of shooting down the jet, in which 298 people died, including three infants and 15 crew members.
A total of nine Britons have now been confirmed to have been killed in the crash.
Main image courtesy of RT, via YouTube, with thanks.