Young people age 16–24 are four times more likely to have felt lonely in the past seven days than those aged 75 and over, according to ONS statistics.
After a year of lockdowns, social distancing, and restrictions on travel and gatherings, young people have reported high rates of loneliness and poorer well-being in recent months.
Mental health charity Manchester Mind said: "We are not surprised that young people are experiencing loneliness during this challenging time.
"We know that the pandemic has exacerbated pre-existing mental health conditions and caused new mental health problems to emerge."
The charity has launched a new Listening Service to support young people who have been feeling lonely, isolated and have been struggling with their mental health.
The service provides a space for young people to talk about how they are feeling and staff members can link young people into other community services.
Our young people's Virtual Wellbeing Cafe is every Tues 6-7pm on Zoom.
Young people can join these sessions to pick up tips on how to manage their own #wellbeing, take part in wellbeing activities, discuss various topics surrounding #mentalhealth>> https://t.co/tocKYJJzk5 #cyp pic.twitter.com/S9gqFzUT5T

— Manchester Mind #NeverMoreNeeded (@ManchesterMind) April 13, 2021
Manchester Mind has also launched Peer Support Groups for young people which are currently taking place online, providing a safe place for young people to connect, share, understand and give mutual support to other young people who are struggling with their mental health.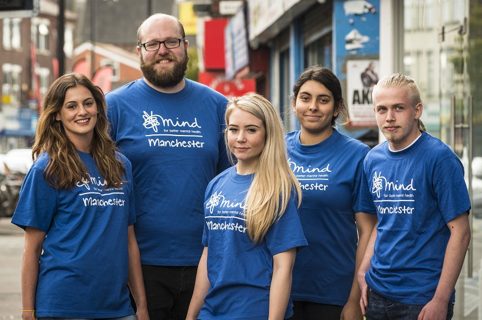 Research from the Mental Health Foundation found that among the groups most seriously affected by loneliness were young adults, the unemployed and full-time students.
Mental Health Foundation Director Dr Antonis Kousoulis said: "This is troubling at a time when unemployment is set to rise. Policymakers must target support at these more vulnerable groups, to help prevent them reaching crisis point."
Dr Kousoulis added: "The Coronavirus vaccine brings hope. The warmer weather brings smiles. However, for many of us, the next few months – and even years – will remain tough, vulnerable and uncertain."
More information about services available to children and young people, including tips for loneliness, can be found here: https://www.manchestermind.org/cyp/