Young people age 16–24 are four times more likely to have felt lonely in the past seven days than those aged 75 and over, according to ONS statistics.
Following a year of lockdowns, social distancing, and travel restrictions, young people have reported high rates of loneliness according to the Office for National Statistics.
ONS figures show that areas with a higher concentration of younger people (aged 16-24) and areas with higher rates of unemployment tended to have higher rates of loneliness during the study period (October 2020 to February 2021).
The data shows that people aged 16-24 were more than four times more likely to have felt lonely in the past seven days than people aged 75 and over.
A negative correlation between age and loneliness within the data set demonstrates that for the participants of this study, loneliness decreased as age increased, with over 75s least likely to report feelings of loneliness.
Levels of loneliness also varied depending on geographical location as shown in this ONS Interactive map:
A spokesperson for mental health charity Manchester Mind said: "We are not surprised that young people are experiencing loneliness during this challenging time.
"We know that the pandemic has exacerbated pre-existing mental health conditions and caused new mental health problems to emerge."
The charity has launched a new Listening Service to support young people who have been feeling lonely, isolated and have been struggling with their mental health.
The service provides a space for young people to talk about how they are feeling and staff members can link young people into other community services.
Manchester Mind has also launched Peer Support Groups for young people which are currently taking place online, providing a safe place for young people to connect, share, understand and give mutual support to other young people who are struggling with their mental health.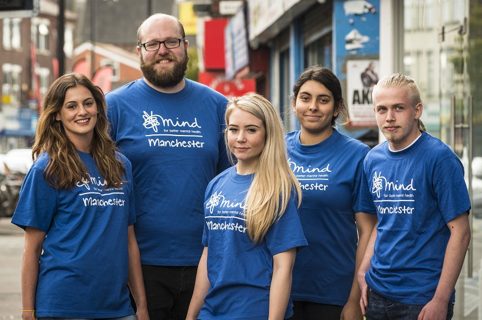 Research from the Mental Health Foundation found that among the groups most seriously affected by loneliness were young adults, the unemployed and full-time students.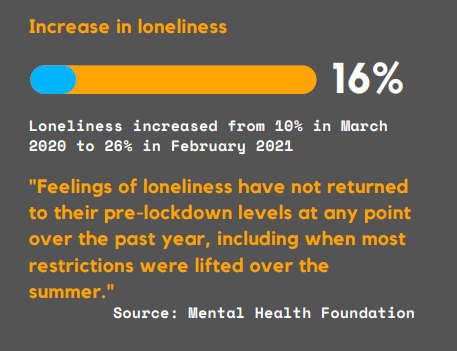 Mental Health Foundation Director Dr Antonis Kousoulis said: "This is troubling at a time when unemployment is set to rise. Policymakers must target support at these more vulnerable groups, to help prevent them reaching crisis point."
Dr Kousoulis added: "The Coronavirus vaccine brings hope. The warmer weather brings smiles. However, for many of us, the next few months – and even years – will remain tough, vulnerable and uncertain."
More information about services available, including tips for loneliness, can be found here.