A halal Oldham food shop found with an 'uncontrolled mouse infestation' and walls 'stained with blood' has been slapped with fines of £6,000.
During an investigation by officers from Oldham's Environmental Health Department, they found poor levels of general cleanliness at Bangla Bazaar.
Ran by Ismail and Adam Superstore Ltd, the building and equipment was deemed unclean in an inspection on January 16.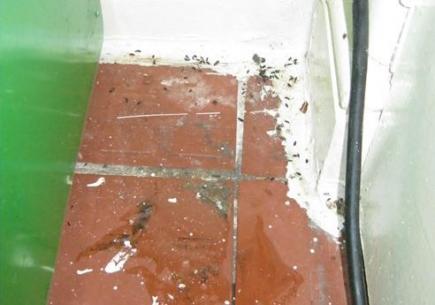 DISGUSTING: Mouse droppings littered the floor of the food store
Councillor Barbara Brownridge, Oldham Council's Cabinet Member for Co-operatives and Neighbourhoods, said: "Oldham Council takes matters like this very seriously and we are committed to ensuring there are no serious lapses in food hygiene in premises.
"To protect the health and safety of our residents we will not hesitate to take action in cases like these."
Inspectors from the council found mouse droppings throughout the premises, including on equipment, shelving and on the floor of the walk-in chiller.
The shop on Chadderton Way did have a pest control contract, but magistrates noted they had failed to follow and implement the advice on multiple occasions.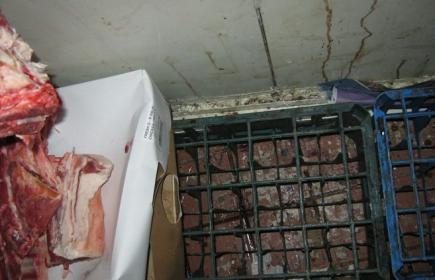 HEALTH RISK: Blood-stained walls saw the store slapped with a £6,000 fine
Walls inside the walk-in chiller were stained with blood, and flooring throughout the premises was dirty. Spillages had not been cleaned up. 
At Oldham Magistrates' Court yesterday, Ismail and Adam Superstore Ltd pleaded guilty to six charges under the Food Safety and Hygiene (England) Regulations.
The bench awarded the council costs of £1,836.25 and imposed two separate fines of £3,000 – £6,000.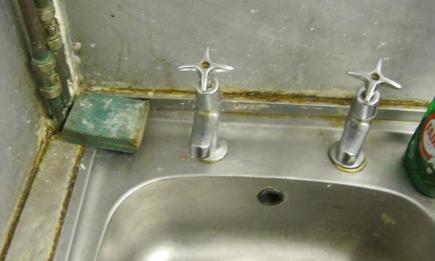 FILTHY: Inspectors found poor levels of general cleanliness at Bangla Bazaar
Councillor Brownridge warned other Oldham 'business owners who run food establishments' that they 'must comply with food hygiene laws or be prepared to face legal action'.
Main image courtesy of Google Maps, with thanks.