A Worsley man ran 72 miles in 24 hours for charity in memory of his "wonder woman" mother who died of bowel cancer last year.
Jack Prady ran through the streets of Salford and Worsley, mapped around special locations that symbolise his mother's life and journey clocking in three miles every hour, the equivalent of three marathons in one day.
The 32-year-old completed the daunting feat on February 12 to mark what would have been her 57th birthday for charity accompanied most of the way by his father Phil, 61.
After seeing the "world class cancer service" provided to Tracy through her cancer treatment; Jack decided to raise funds for the Christie charity.
His mother Tracy passed away last April after five years of battling with bowel cancer at the age of 56.
The accountant admitted that the run was a 'real challenge' for him, running approximately 50 miles a week in preparation for the big run.
He said: "I usually only run between three and six miles a couple of days a week, but I thought it was important to really push myself mentally and physically, just like my Mum did throughout the course of her cancer journey.
"Despite her physical state being compromised, my Mum's mentality was always to battle through it, never give up.
"Running was also my go-to in terms of clearing some headspace and re-focus, so it was quite an emotional time out on the run."
Family and friends have already raised more than £18,000 for the charity surpassing their initial goal of £2804.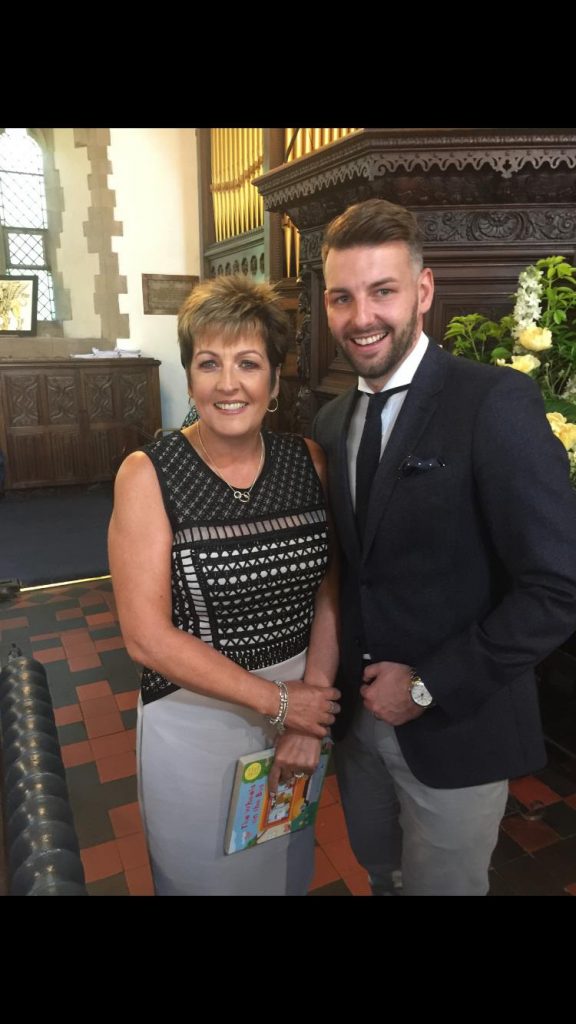 Liz Williams, from The Christie charity, said: "It was a really touching tribute for Jack to take on such an amazing challenge on Tracy's birthday.
"We were all rooting for Jack here at The Christie charity and it cannot be underestimated how much of a tough challenge he has completed. What an amazing achievement.
"It's been a testing year for our supporters, many of whom have been hit hard having their events cancelled due to COVID-19 so to see people like Jack going the extra mile for us is incredible. We can't thank him enough."
The Christie charity supports the work of the NHS Foundation Trust providing enhanced services over and above what the NHS funds. This includes money for care and treatment, research, education and extra patient services. To sponsor Jack, visit https://www.justgiving.com/fundraising/tracyprady2804
Main photo: Jack and dad Phil after the event