Cycle hire is coming back to Manchester next month with the launch of Andy Burnham's flagship 'Bee Bike' hire scheme.
Similar to London's 'Boris Bikes', the new scheme will require users to park bikes in a physical docking station to end their journey.
The bikes were previously shown off by Mayor Andy Burnham at the launch of the new 'Bee Network' transport initative earlier this month.
The plans would see the council integrating buses, trams, and bike share in to a 'London-style' transport system.
An invitation-only launch of 30 bikes will be available to some students and staff from the University of Salford from 3 November.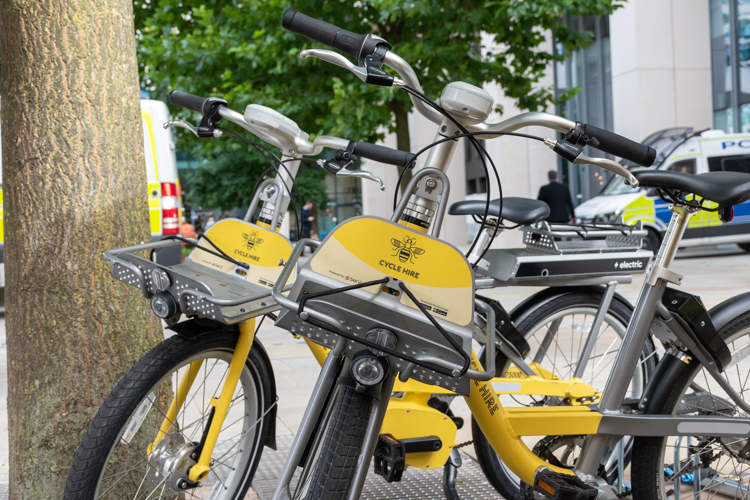 The first docks to be installed, still wrapped in plastic film, were spotted at the University of Salford's Peel Park campus over the last few days.
The yellow bikes will launch to the public on 18 November, with bikes available to hire around the University of Salford, Media City, and Oxford Road.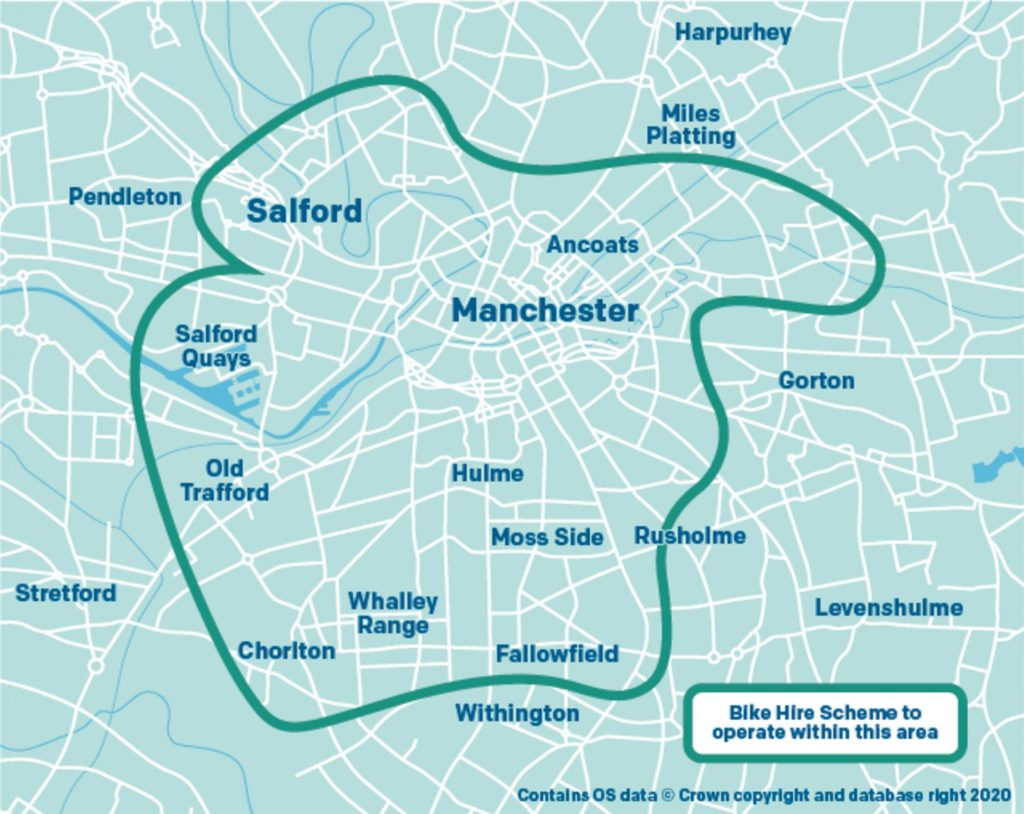 It's hoped that requiring users to return bikes to a physical dock will avoid the vandalism that plagued Manchester's previous Mobike hire scheme, which led to the company withdrawing the bikes from the city.
Riders will start their journeys using the Beryl ride sharing app, by either tapping their phone on the bike or entering the code written on it.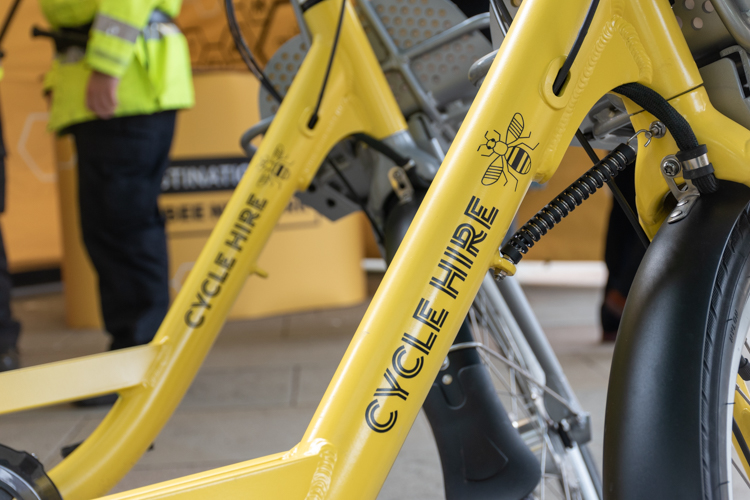 The cycle hire scheme will be open 24/7 after it's launched, with 1,200 pedal bikes and 300 electric bikes planned to be available across 200 docking stations by June 2022.
The scheme will be operated by Beryl under contract from Transport for Greater Manchester (TfGM). Details, including pricing, can be found on TfGM's website.
A standard pedal bike will cost 50p to unlock and 5p per minute of cycling – electric bikes will cost double, at £1 to unlock and 10p per minute.