A Manchester pervert has been targeting young women in a series of late-night sexual assaults in the city centre – police are appealing for information.
GMP have released images of a man they wish to speak to in connection with these 'terrifying' crimes in a bid to catch the sex offender.
The most recent attack occurred when a 21-year-old woman walking through the city centre refused to give a man her number after he approached her between 1.50am and 2.05am on Sunday February 14.
The victim said she had a boyfriend and continued walking before turning onto Minshull Street but the man followed her onto the street, caught up to her and sexually assaulted her.
Following the assault, the offender walked off in the direction of Canal Street and out of sight.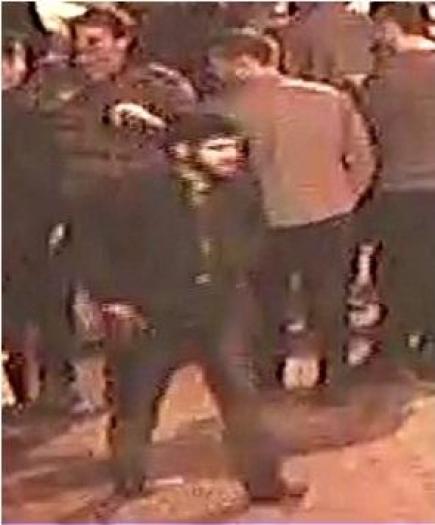 APPEAL: Police need to speak to this man in connection with a series of sexual assaults
Detective Constable Steve Lowton of GMP's City Centre Neighbourhood Policing Team said: "This woman found herself in a terrifying situation and was understandably left distraught by this assault.
"We have released these images in the hope that somebody may recognise this man and be able to assist with our investigation.
"If you recognise the man in the images then please contact police."
Another woman, 22, was approached from behind and sexually assaulted while walking on Kent Road West at about 4am on Saturday February 6.
When she struggled, the offender sexually assaulted her again but eventually she managed to break free and fled.
The first victim, a 19-year-old woman, was walking on Oxford Road when a man approached her, put his arm round her and sexually assaulted her between 3.30am and 3.45am on Saturday January 30.  
She was then followed onto Whitworth Street and the man attempted to assault her again but she managed to push him away and escape.
The man is described as Asian, in his late 20s to early 30s and clean shaven. He was wearing a dark bubble coat and dark jeans.
He was carrying an umbrella from outdoor clothing company Blacks, with the logo on.
Police believe the same man is responsible for all three incidents.
They have now released CCTV images of a man they wish to speak to in connection with this incident.
Anybody with information should contact police on 0161 856 3221 or the independent charity Crimestoppers, anonymously, on 0800 555 111.