A run-down ravine in Kirkholt, a Rochdale housing estate, has been transformed into a tranquil green space by three community rangers.
Environmental and community development charity Groundwork Greater Manchester hired Phil, Coriena and Michael in December 2019 to revamp the disused space.
Groundwork partnered with Kirkholt Millions Partnership and Big Local Trust to create and fund the project.
Now 15 months on they said the response from the community has been overwhelmingly positive and many residents are now using the space which was derelict for years.
Phil said: "When I started it was basically an overgrown woodland you could hardly walk through. Not many people used it, it was more or less inaccessible.
"From having no people walking through at all at the beginning, now there's loads of people coming through during the day early in the morning, just walking the dogs and sitting down on the boulders we've put in there as seating areas."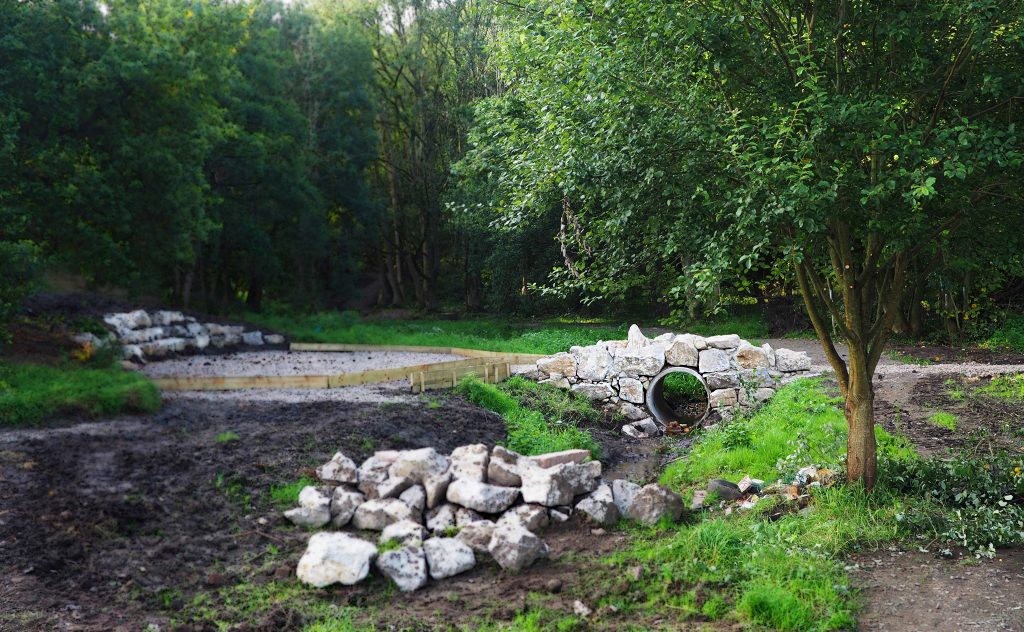 They say the project has brought the community together and given the area a new lease of life, with some people using the green space as a fitness run.
Phil said: "I feel prouder of it than I would have done, just knowing the attention it's got and the reaction it's had from people round here. Everybody loves it.
"I do think it's made a difference within Kirkholt, for the bad reputation this place used to have to what it's got now. It's changed quite a lot."
The rangers have worked hard to clear the area of rubbish, cut back trees, create pathways and have even built a stone bridge over a stream and an amphitheatre area for people to sit in.
One thing they weren't expecting was to uncover an old waterfall buried under a huge mound of mud.
Phil said: "That just created a massive feature, I think I've got more comments on that and it wasn't originally in the plans. It was just something extra that we decided to throw in there."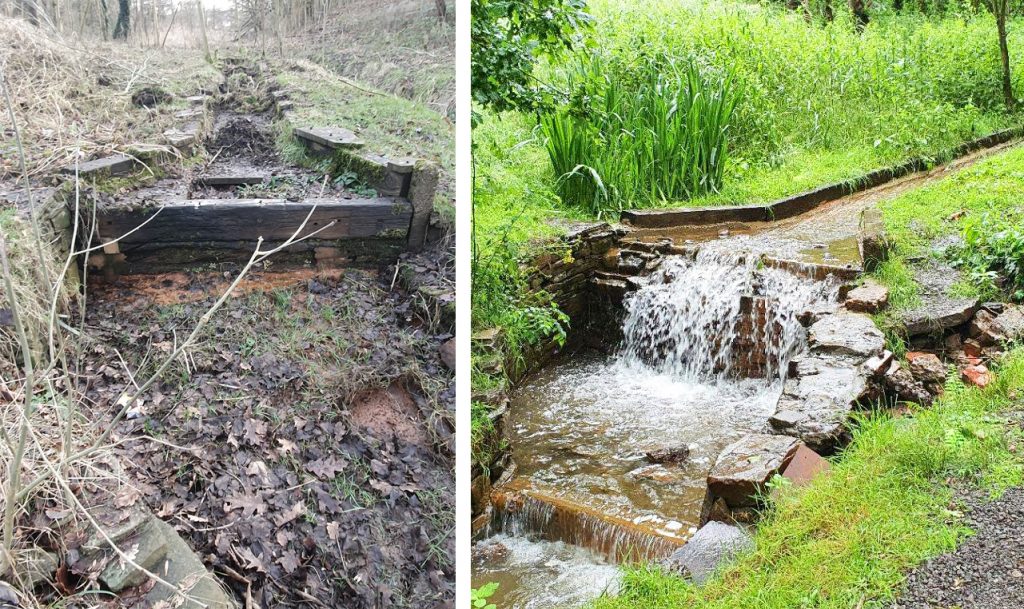 The rangers have also learned new skills to help them in their future careers, as Phil, a former delivery driver, is set to get a qualification in construction operations and civil engineering.
Kirkholt Millions Partnership Chair, Linda Mills, added: "The Ravine had become an eyesore and a tip which 40 years ago the community used to enjoy. In 2014 the Partnership began planning to remedy that.
"Moving forward to today, as you can see in the photographs, Kirkholt Millions have, through employing local people and working alongside Groundwork Greater Manchester, transformed it into a place the whole community can use and be proud of."