Trafford school children are taking a stand against crime and antisocial behaviour as part of a neighbourhood watch scheme.
The Trafford Junior Neighbourhood Watch Project aims to put young people at the forefront of safeguarding their communities.
Pupils at two local schools are tackling problems such as bullying, stranger danger, sexual exploitation and more modern issues facing young people today such as 'sexting' and online safety.
"Homewatch has always been the realm of adults," Graham Roe, of the Nurseries Estate Homewatch Association in Sale Moor, told MM.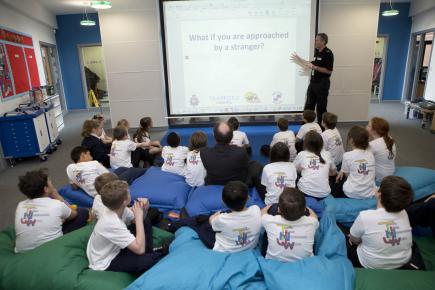 STRANGER DANGER: Mr Roe said that children should take a role in communities
"It's always been run by adults but young people should have a role too. They should be given the chance to design projects in their communities."
"Although, we do want to emphasise that pupils are certainly not expected to take any physical action which might put them at risk!" 
The scheme, which is in cooperation with Altrincham Homewatch, Trafford Police and Trafford Council, was launched in October.
The project has already enjoyed great success with pupils designing t-shirts, distributing posters, editing videos and even organising live performances of dangerous scenarios.
Thanks to funding from a local grant scheme, the Sale Moor Youth Bank, children at Lime Tree Primary Academy were the first to get involved.
The school focused on 'stranger danger' – an important topic in an area which has seen a number of attempted abductions in the last 12 months.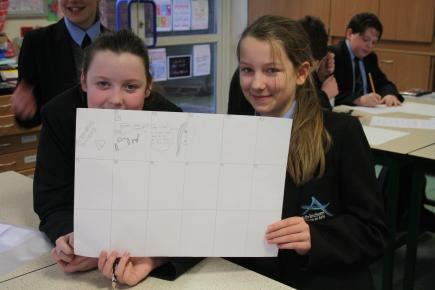 OBSERVANT: Pupils at Altrincham College of Arts are involved in the project
"It's about training children and young people to be more observant," explained Graham.
"We want to teach them how to act should they feel uneasy or unsettled in a stranger danger situation.
"How to describe potential offenders to the police, how to know what to look for. Height, colour and type of clothing, any marks or distinguishing features." 
With the help of Deputy Police and Crime Commissioner, Jim Battle, who attended one of the sessions, year 5 and 6 pupils at the school learned how to identify dangerous situations and how to provide the police with accurate information.
Students then created posters which have gone on display in local shops.
1,000 flyers have also been distributed to other primary schools in the area.
Year 7 and year 8 pupils from Altrincham College of Arts have also been involved in the project, teaming up with the school's weekly Art Club in December to produce Christmas cards on the theme of Sensible Use of Social Media.
The cards were distributed to other local schools as well as mobile phone shops in Altrincham town centre.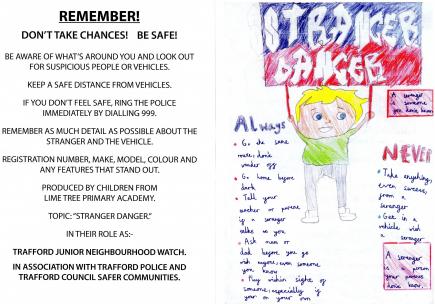 BE SAFE: Cards made by the group are being circulated around other local schools
And the modern emphasis of the project has caught the attention of the students, encouraging others to get involved.
"The pupils have been really keen and enthusiastic," Graham said.
"I think they feel like they're in a privileged position because they realise the good their messages can do.
"At Altrincham College of Arts, we've had even more pupils wanting to get involved, and the feedback from the community has been positive as well."  
Both schools will be represented at a Trafford Homewatch Event at the Life Centre in Sale on March 22.
The students will act out live performances focussing on stranger danger and the use social media.
For Graham, this is just the start and ultimately he predicts a drop in juvenile crime.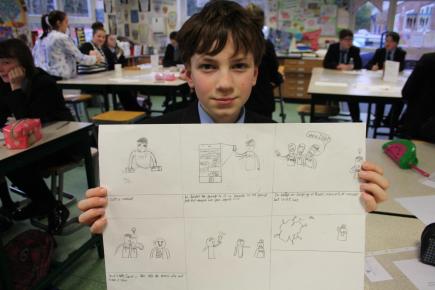 LONG TERM PLAN: Mr Roe believes that the plan will ultimately lead to safer communities
"We want to keep expanding the scheme to more schools and spread the message around," he said.
"The long term plan is to get more young people involved in protecting their community and we expect the community itself to be safer.
"The more young people we have involved in social issues, the fewer problems the community will have in future. 
"When people grow up feeling like they are an important part of the area where they live, they are less likely to fall into crime.
"Of course it will take time but the possibilities are endless."