'Rome wasn't built in a day' is the approach being adopted by Manchester Fashion Week organiser Amanda Moss after it failed to sparkle this week.
Moss was organising the May event for the second year running having been in charge of delivering Liverpool Fashion Week for eight years.
However, with only a few designers with Manchester roots, some amateur errors and Moss yet to get to grips with the city, it didn't feel like the Mancunian essence was truly on show at Castlefield Rooms.
"I'm still quite new to Manchester so in terms of the audience I'm still learning about them," Moss told MM.
"Ultimately my priority is to make sure that designers get a great showcase and hopefully educate the public that we are as good as and if not better than London."
The show featured the child prom dress brand Pandorella, the everyday street style range from Junq Couture and Pascaline Couture which presented an African style.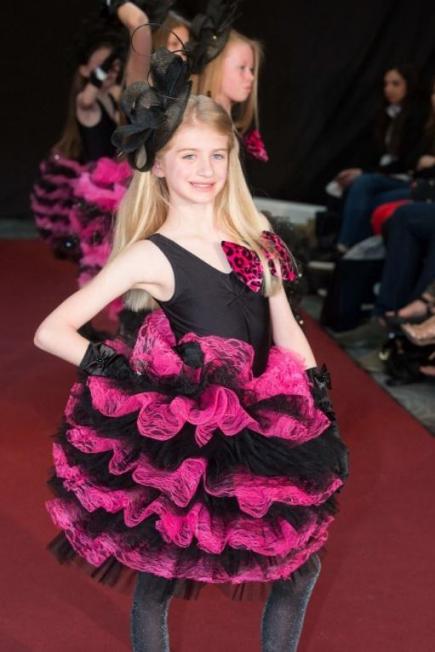 CHILD STARS: Pandorella did their best to bring some quirkiness to an otherwise largely bland show
The quirkiness that is often seen amongst the streets of Manchester was nowhere to be seen however between the casual hoodies and bubblegum dresses featured.  
Nonetheless Moss insisted that the lack of Manchester designers did not take anything away from the event.
"There's a big wide world out there and I don't want to label it as just Manchester, London fashion week is not just about London designers.
"Manchester fashion week is a brand that's international and I'd be cutting off my left foot by not giving opportunities to the huge amount of designers out there in the North West."
The Mancunian style is hard to define with so many unique fashion choices out there but the jewellery designer Ben Collinson from Fiyah told MM that Manchester is no different to other cities.
"I think some people have a good style and in my opinion some people don't.
"I prefer the vibe in Manchester than in London, it's a lot more chilled out.
"I don't think there is a Manchester style but if I was to think of it I would think of street style with a lot of joggers and long t-shirts."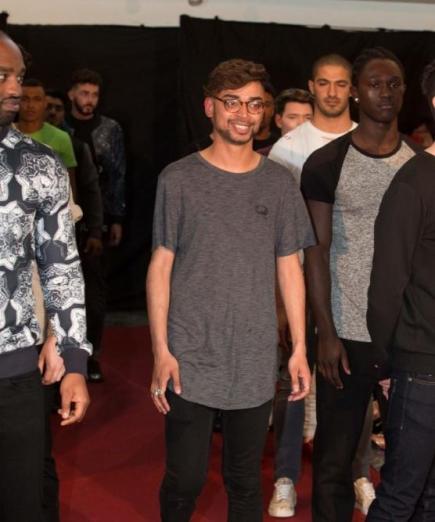 BREAKING BOUNDARIES: Roman Ali of Junq Couture praised Manchester's adventurous style
However the designer Ruman Ali from Junq Couture disagreed and explained how the Mancunian style is "breaking boundaries" and becoming more adventurous.
Ali claimed that his brand reflects male style in the city after producing surveys to discover the Manchester public's style needs.
As well as the street wear shown in Junq Couture, the variety of styles featured also showed bright colours and bold patterns.
"The style is funky, it's bright, it's innovative, it's creative, it's just vibrant and that's what fashion should be," said Moss.
"You go to so many fashion shows in London and it's the same old beige and black and we want to get away from that.
"Fashion's all about style and there's no right or wrong way to style, it's an extension of your personality.
"This just gives people a different idea of what's out there. The high street is not always the best option."
Moss also went on to discuss how vegan designers have previously featured and that fur is not allowed to appear on the runway.
Junq Couture has an eco-friendly approach to their brand by using organic cotton from Turkey to give their audience long lasting high quality products.
However, not every brand agrees with these ethical choices and a designer from My Common Goods explained their disinterest in being eco-friendly.
"The cold hard truth is that nobody buys companies' eco-friendly products," they said.
Despite this they claimed that the product of My Commons Goods 'bypasses fast fashion' and that they provide long lasting clothes.
Their collection ranged from a selection of t-shirts and casual tracksuits with logos of the brand but no distinctive style was presented in their everyday wear.
Other brands that were featured in the show included Fashion Pony, She Shore, Isaac Ava, Shan Clothing Club and the Wardrobe Boutique.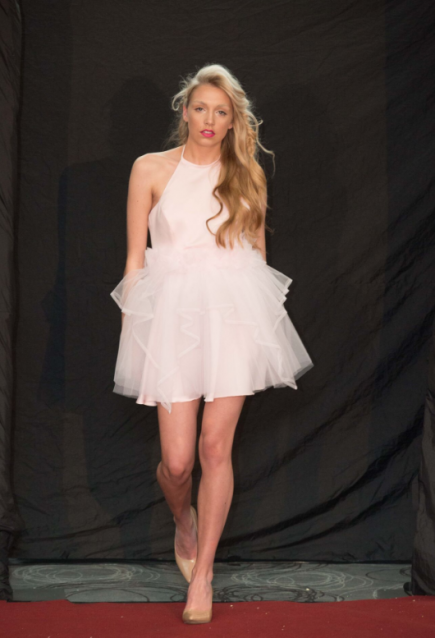 TROTTING ALONG: Fashion Pony featured on Monday's catwalk 
Previous attempts at Manchester Fashion Week have resulted as a huge flop after last minute venue changes and rumours of unpaid staff.
Moss used her award-winning organisational skills to bring the event back bigger and better and has high hopes for its return next year. 
Image courtesy of Vamphire.com via YouTube, with thanks.