A West Didsbury restaurant owner and his 14-year-old nephew are cycling 100km for The Christie in memory of his wife's mum, who died of cancer when she was a teenager.
The challenging 65-mile route starts in Wythenshawe Park, through Knutsford to Nantwich and then heads back through Middlewich to the Finish. 
Emil Azzurro, who owns the Azzurro in the trendy South Manchester suburb of Didsbury, is taking on the challenge for the second year in a row in memory of his mother in law.
The independent Italian restaurant said: "My wife's mum died of cancer when my wife was only 17, so I'm doing it for them."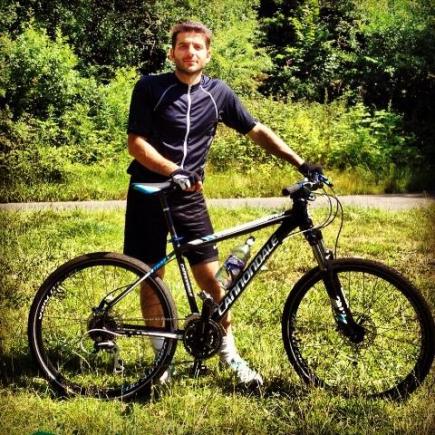 ITALIAN STALLIAN: Emil is raising money for The Christie
 
He and his 14-year-old nephew hope to do the gruelling cycle in less than six-and-a-half hours, with Emil assuring MM that he's 'quite a strong lad'.
Despite finishing work at 2am the night before he will then have to endure the early morning start and then the mountainous route itself.
In preparation for the challenge, Emil has had to juggle being a father, running the restaurant and the training, although he says he is relaxed, even with the race just a week away.
"I just need to make sure I have a good breakfast," Emil joked, even though last year he struggled on the last leg.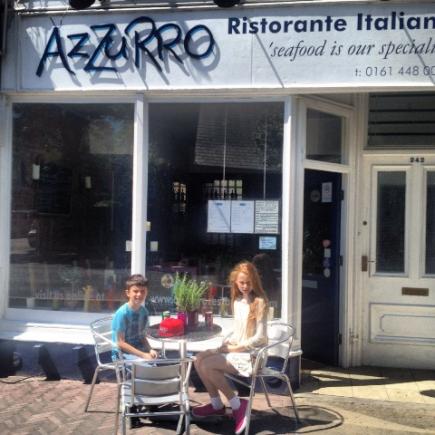 COOKING UP A STORM: Emil has had to juggle training with running his restaurant 
 
"There was a stage where I was thinking why am I doing this? I'm not going to be able to do this. But you just have to keep going."
Not only will he have to manage family life and a restaurant but also the return of 'Westfest2014', West Didsbury's annual mini festival celebrating small businesses in the area on August 30-31, colliding with Emil's 100k cycle on the 31st. 
Like many others Emil will be raising money, and his target is £500, if you would like to donate click here.