A campaign to encourage young people to take up boxing in a bid to keep them away from knife crime has been set up across Greater Manchester.
The scheme for eight to 25-year-olds has been backed by boxing champion Carl Frampton and the Mayor of Greater Manchester Andy Burnham as a way to tackle knife crime.
As part of the Sting Like A Bee campaign, a boxing club has been set up in each borough of Greater Manchester, with two in the inner city area.
The Manchester-wide programme, run by boxing charity Maverick Stars Trust, works to keep young people away from knife crime and anti-social behaviour by introducing them to boxing – through which they learn discipline and put their energy to better use.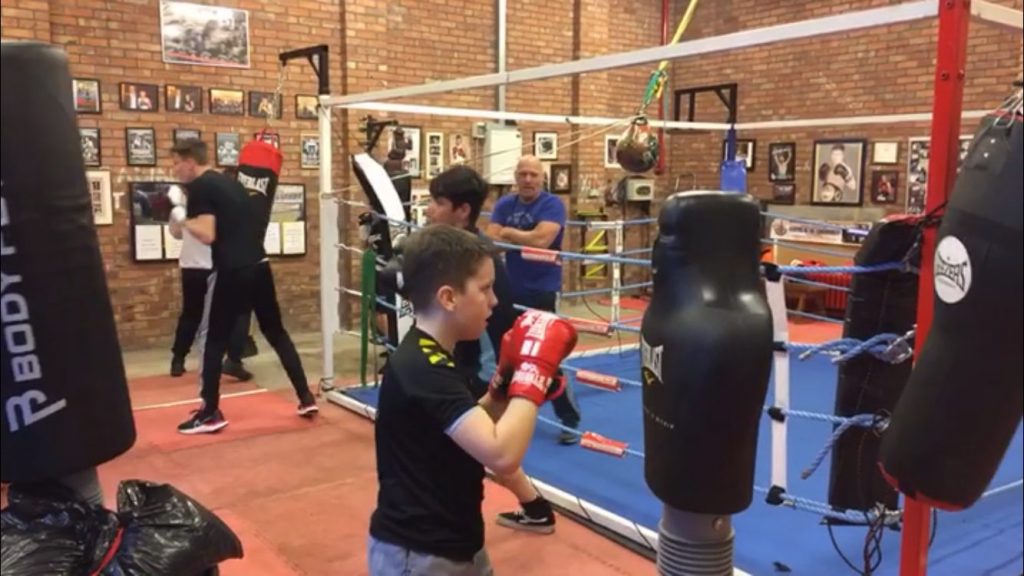 Paramount Amateur Boxing Club, run from Whitehill Fire Station in Heaton Norris, has boys as young as nine joining in. Mick Kenyon, the head coach, speaks highly of boxing's potential to curb youth crime: "It channels aggression.
"They do an honest work-out. They don't just go home tired, they feel like they've achieved something. We work on them and build their confidence."
Although many who come along to the sessions – open to both boys and girls – go on to compete, most are just there for the exercise and the experience. 
Will Power, 17, credits boxing with improving his own mental health.
He said: "It benefits you massively, having a routine and being around other people with a similar mind-set, who want to win and who want to compete."
The team aspect of the club is something that is emphasised through Paramount's social media channels.
Mr Kenyon said: "There's no 'super-stars', everything is team-this, team-that. Everything's about the team for me."
The local community backs the club wholeheartedly, whether it is through the efforts of Asda's Green Token scheme, or the Vernon Building Society.
And organisers hope that the community-based ethos of the club will work to change public perceptions of boxing as a sport.
Mr Kenyon added: "We're providing a community project that anybody can come along to. It doesn't matter of race, gender or religion.
"We don't make champions, we make nice people. If we make nice people, we consider ourselves a success."
Anybody interested in the 'Sting like a Bee' scheme can find out more information at https://maverickstarstrust.co.uk/explore-sting-like-a-bee.