On January 5th 2021, thousands of protestors stormed the US Capitol, five people were killed, countless more injured, and the true effects of conspiracy theories and false news had never been clearer.
As transcribed by ABC, Trump said: "We took him by surprise and this year they rigged an election, they rigged it like they have never rigged an election before."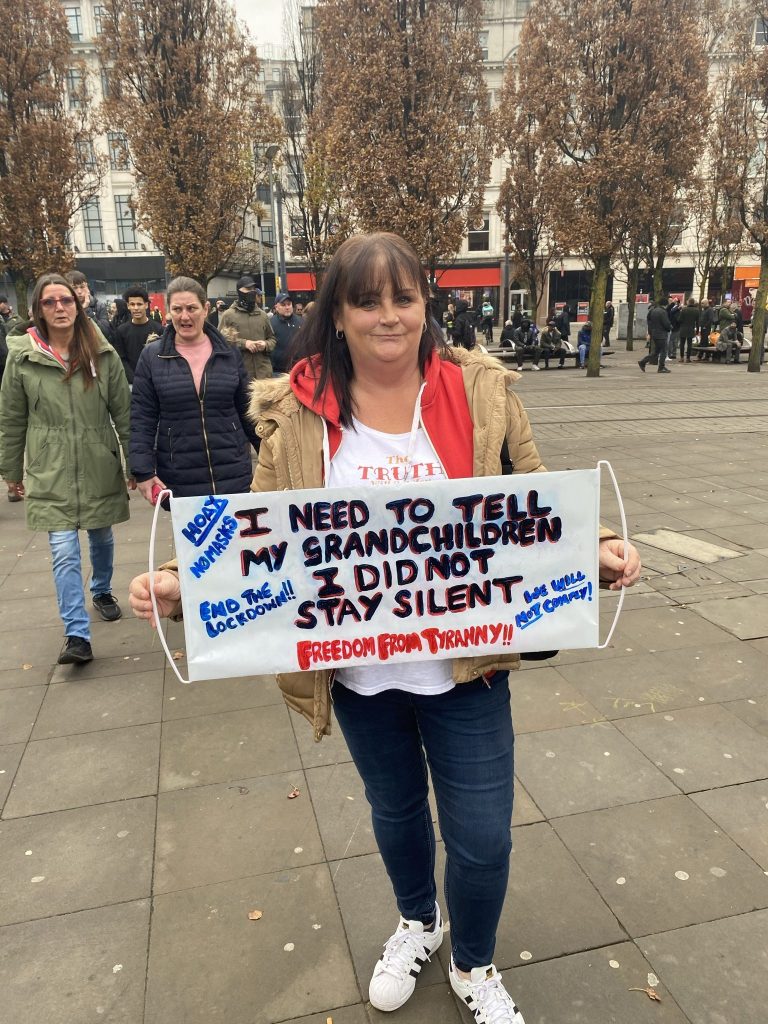 This unsubstantiated claim led to the biggest breach on Capitol Hill in recent history, and this pattern of misinformation can be seen just as clearly on our side of the pond.
The main conspiracy theories which have taken hold in the UK are related to the coronavirus pandemic, and all attempt to either discredit the origins of the pandemic, or disprove its severity.
The COVID vaccine is seen by most as the light at the end of the tunnel, but for many, it is a further sign that we are sheep, waiting to be microchipped, poisoned or even have our DNA altered.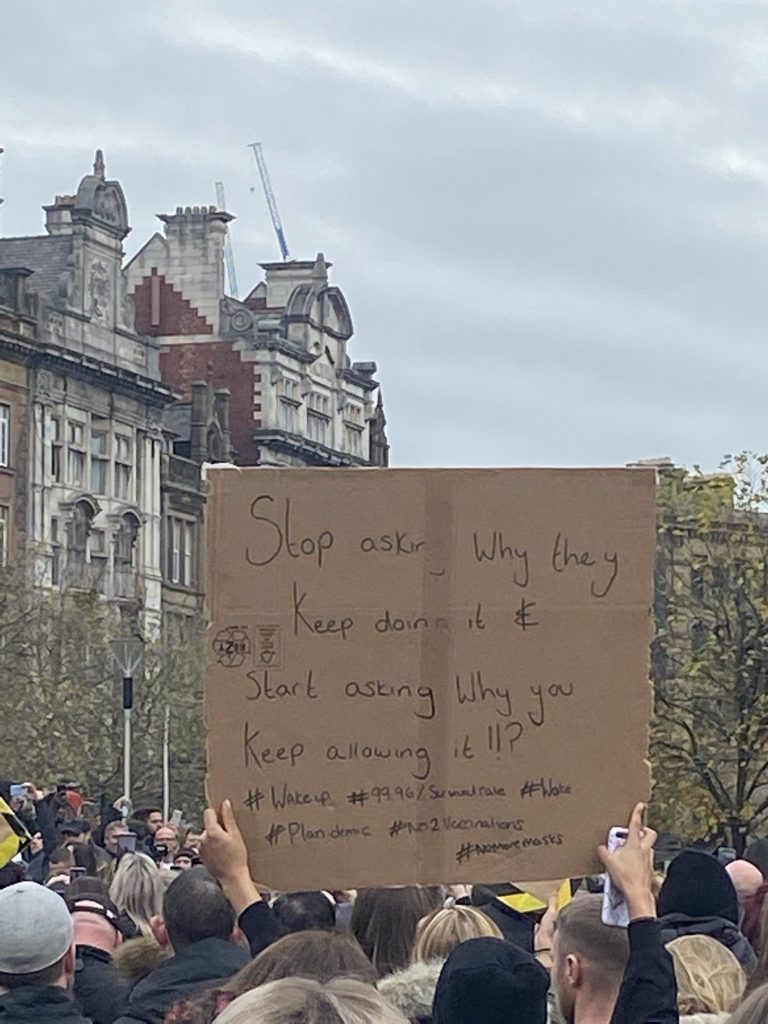 China is also often blamed for the virus with many theories claiming that the country either purposefully created and dispersed Covid-19, or that it escaped from a Chinese lab, Frankenstein-style.
In direct response to these accusations, the Chinese Foreign Ministry spokesman Zhai Lijian tweeted: "It's possible that the US military brought the virus to Wuhan."
Thought to have originated from a Canada-based conspiracy website, Lijian urged his 287,000 followers to share this widely discredited theory far and wide.
This same warped sense of nationalism was also clearly present at an anti-lockdown protest in Manchester late last year, with one man even comparing the 'brainwashing' of UK citizens to that of the Nazis during World War 2.
The role of social media in this age of misinformation is undeniable.
Tweets from infamous people such as controversial US author and political commentator Candace Owens, consistently spread unsubstantiated claims and use hashtags such as #poisonvaccine etc, to enunciate their point.
These sorts of posts have tens of thousands of retweets, and even more views and shares on other platforms.
The Washington Post recently reported that research firm Zignal Labs found a 73% decrease in online misinformation about election fraud in the first week of January, following the ban of Donald Trump's account from the site.
Most social media platforms are trying to quash the prevalence of these kinds of posts, for example when you research hashtags such as #poisonvaccine, a link to the official NHS coronavirus information website, alongside the NHS twitter account comes up before you can scroll down to the search results.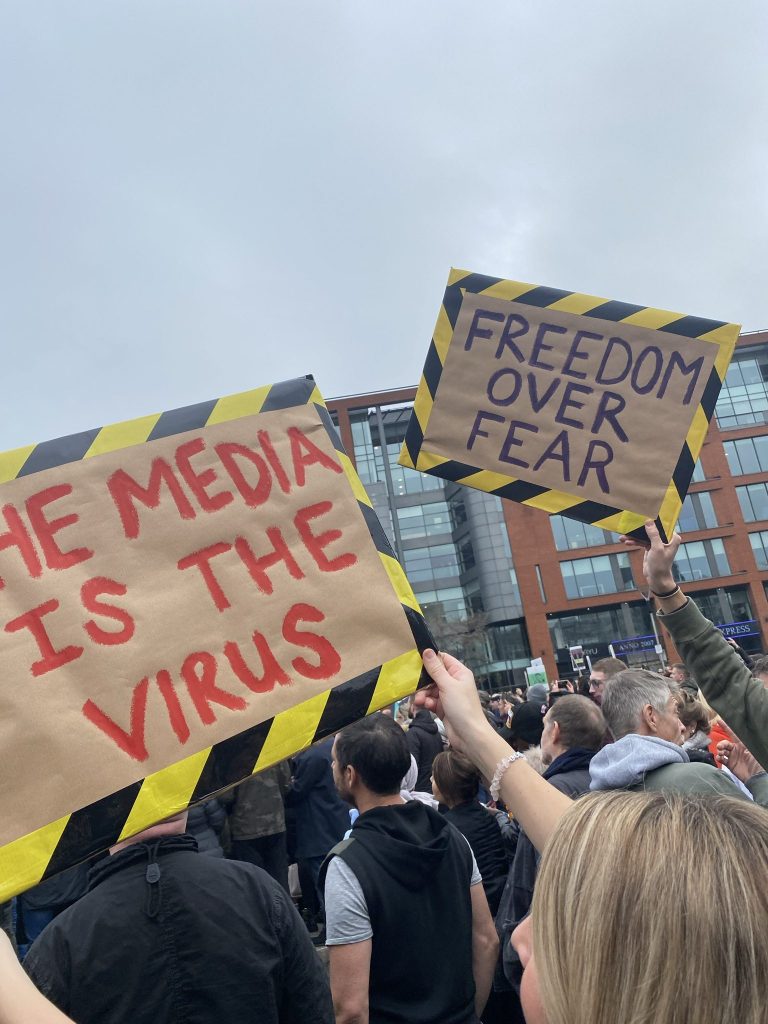 Donald Trump's tweets throughout election season, and others like it, were almost exclusively accompanied with a warning that the information in the post had not been verified, but those warnings did little to dissuade his followers.
In the UK the conspiracy theories surrounding the coronavirus vaccine are having a real effect on the willingness of regular people to get the jab.
According to the Office for National Statistics, 'Coronavirus and the social impacts on Great Britain' report covering the period 13-17 January 2021, 19% of those aged between 19 and 29 would either be fairly or very unlikely to take the vaccine if offered.
This data exemplifies the true effect of theories, but also why they are taking hold.
The report states that "Of adults who said they would be unlikely (either fairly or very unlikely) to have the COVID-19 vaccine if offered, or had decided not to have the vaccine when offered, the most commonly reported reasons why not were: feeling worried about the long-term effects on their health (43%), feeling worried about the side effects (42%) and wanting to wait to see how well the vaccine works (40%)."
These reasons are not radical, and not in themselves conspiracy theories. But the prevalence of theories that imbed fear of the scientific process around the vaccine, such as stating it can cause infertility, directly causes this type of uncertainty and distrust.
Despite extensive medical trials, checks and balances on the process, many still see the vaccine as unsafe, and more importantly, many cannot be convinced otherwise.
The anger and tiredness that those on the front lines of this pandemic feel about the constant influx of false theories is exemplified by Sir Simon Stevens, Chief Executive of NHS England's speech last week.
"If you film an empty corridor at 9pm & say this proves this hospitals are empty, it is a lie…You are not only responsible for changing behaviour which will kill people, but it is an insult to staff working their guts out on critical care."

So true 👏
pic.twitter.com/vhiwu6G6ZP

— Rachel Clarke (@doctor_oxford) January 7, 2021
None of these theories have any proof founded in science, and some have been explicitly disproved. It has never been more important to follow the science, do your own research, and triple check your facts.
More information on the coronavirus can be found here: NHS Coronavirus (COVID-19).