A Mottram mother and founder of a charity that give holidays to those facing life-limiting illnesses is aiming to raise £1million just 23 months – the age her son was when he tragically died.
Nicola Graham's son Reuben died in his mother's arms a month before his second birthday just one week after being diagnosed with a very rare and aggressive form of cancerous tumour.
Now Nicola's charity Reuben's Retreat, set up in Reuben's memory, provides holiday homes specifically for families of recent bereavement or who have children with life-limiting or threatening illnesses.
She has partnered up with Wyndham Vacation Rentals, in a move that will see 10% of each cottages4you and Hoseasons holiday bookings made donated to the charity.
And holidaymakers who book from one of 14,000 cottages or Hoseasons parks, lodges or boat breaks through a specially-created website will be contributing to that overall total to help them on their way.
The money raised will go to the Reuben's Retreat countryside homes, with the aim of helping them relieve their distress and creating new memories.
Within only 20 months of its inception, Reuben's Retreat has already raised £700,000 and has recently purchased a sprawling property in the Peak District: a wonderful setting for some precious family time.  
"My life's work is to carry on Reuben's work," said charity founder and Reuben's mummy Nicola. "Everything has moved at such a speed. We never expected to have actually purchased a property at this point.
"We're also so grateful to the team at cottages4you who have made this new partnership happen.
"For such a large and well-respected company to offer to help us with our fundraising is just amazing."
Reuben's Retreat was set up after in memory of 23-month-old Reuben Michael Graham who tragically passed away after suffering a very rare and aggressive form of cancerous tumour.
Reuben was on holiday with his family in Devon when, after a few weeks of a virus-like illness, he suffered a fall and was taken to a local A&E by his parents.
After a CT scan revealed a large mass in his brain, he was quickly transferred to a Bristol hospital to undergo surgery.
It was during the long drive from Barnstable to Bristol that his parents knew that: if something tragic were to happen, they didn't want his life to be a waste.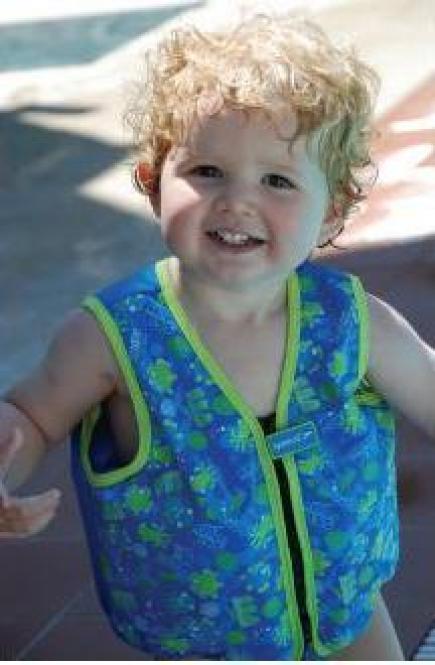 IN MEMORY: Nicola has ensured Reuben's death has not been vain
"We knew at this point that we had a very unwell little boy," Nicola, 43, said. "We started talking about the possibility of organ donation."
Unfortunately, as the days wore on Reuben's condition deteriorated and, after a lesser surgery, he was moved again to a nearby children's hospital in order to give his organs a chance to recover.
"At this point, we were staying in a house organised by the charity Clic Sargent – an organisation especially for children with cancer," Mrs Graham said. "We were really inspired by it and it was whilst we were there that I thought of the name Reuben's Retreat.
"I didn't know what I wanted to do with it but I knew it was going to be something."  
Tragically, the next day, the Graham family made a collective decision to turn off Reuben's life support and he passed away peacefully in his mother's arms.
"Then we went home," Nicola said. "And we were missing a quarter of our family."
Despite the devastation, a few days later the family set up the Reuben's Retreat charity through social media – although Nicola admits that they had not meant to set it up on that date.  
"We set up the charity on 23 August which wasn't our original intention," Mrs Graham said. "But I think it was a bit of intervention because since then the number 23 has been a very significant for us.
"Reuben was 23 months when he passed away and now we have pledged to raise £1million in 23 months."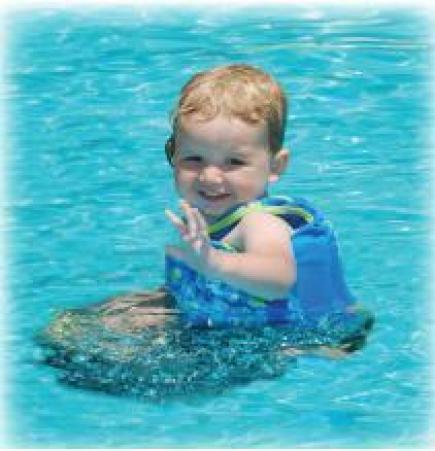 PRECIOUS TIME: Holiday memories have inspired the Graham family's charity work
It seems that Reuben in death, as in life, will be providing happiness and helping create memories for those around him.
"He had a lifetime of charm about him," Nicola said. "He was happy and loving and he was a real joker.
"Many of our most precious memories of Reuben are on holiday.
"The retreat will be a place where families can come and create special memories."
When everything is up and running there will space for up to four families at a time.  
The charity is also keen to use the property to engage with the local community and there will be a tea room and ice cream parlour for members of the public to get involved in.
Now a property has been found, the next stage is to renovate the adjacent lodge and turn it into a place that provides bereavement counselling and adult and sibling support.
That centre will work in isolation and Reuben's Retreat is hoping to have it ready by the autumn.
"Every day I feel like I walk hand in hand with him," Nicola said.
"I don't want his life to be in vain."
For donations to go to Reuben's Retreat, bookings must be made via the website or by called 0845 268 9641 for cottages4you or 0844 561 8626 for Hoseasons bookings.
For more information about Reuben's Retreat, visit the website.