Manchester can look forward to a summer in full bloom after scooping the top prize in the national 'Grow Wild England' competition.
Manchester City Council partnered with Liverpool's wildlife conservation charity, Landlife and Friends of Everton Park, to submit a winning bid, which will see them realise their ambition of transforming urban spaces into green havens.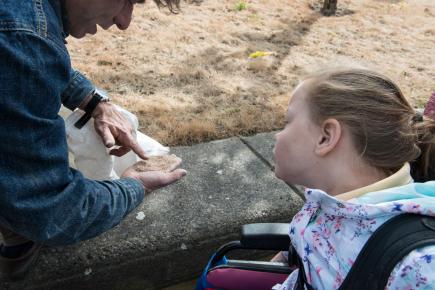 PROTECTING THE FUTURE: Landlife manager Richard Scott chats to a budding young volunteer (©Mark Loudon)
The winning project, 'A Tale of Two Cities', gained over 65,000 public votes, beating off competition from Bristol, Sheffield, Plymouth and East London, to the £120,000 prize money, awarded by the Big Lottery Fund and London's Royal Botanic Garden, Kew.
Manchester's Princess Parkway, which has over 100,000 or so daily commuters, was chosen as the main site for the city.
And in Liverpool, it was the derelict and paved areas of Everton Park, once one of the most densely populated living areas in the city.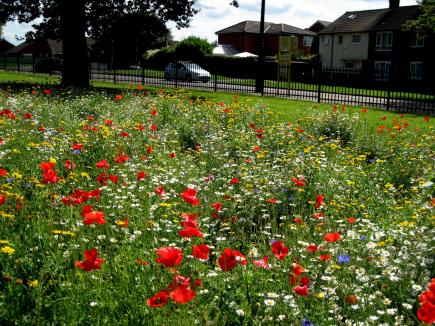 COLOURFUL WILDLIFE HAVENS: Both sites are set to be national examples of the beauty people can create (©Landlife)
Both sites are estimated to be the size of about 20 football pitches each.
The sites are to become national examples of how people and partner organisations can create beautiful, inspiring and colourful wildlife havens within urban spaces.
Sowing began in March and has so far involved more than 500 school children and many volunteers, some from as far away as Colombia.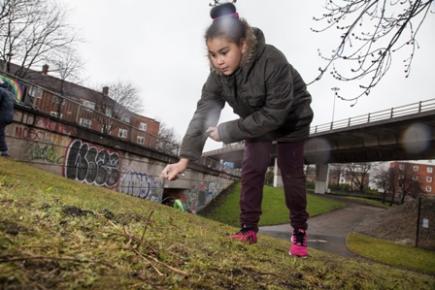 SEEDS OF CHANGE: Sowing began in March and has involved more than 500 schoolchildren (©Landlife)
Project manager, Richard Scott, said: "The exciting thing about the 'Tale of two Cities' Grow Wild England project is the scale of the project and how many people will see the areas and get involved, and the vista and surprise wildflowers will give to people as they pass by.
"Manchester has a slightly wetter climate which gave the sowing there a bit of an extra start.
"We are putting nature where it should be right in the heart of two very proud northern cities, and bringing connection to Kew Gardens and its exciting Grow Wild Programme."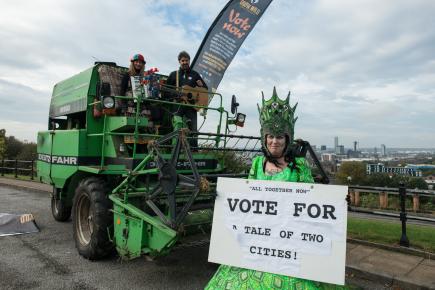 TALE OF TWO CITIES: Princess Parkway, Hulme and Alexandra Park will all benefit from the project (©Mark Loudon)
Additional sites to benefit from the wild flower treatment in the autumn are Hulme and Alexandra Park in Manchester.
Sean Harkin, of the National Trust and lead for Hulme and Alexandra Park sites, said: "Sowing wildflowers in communities such as Hulme, Whalley Range and Moss Side brings people together whilst providing beautiful colour, buzzing wildlife and an everyday connection to nature which can often be missed in the city but is so vital."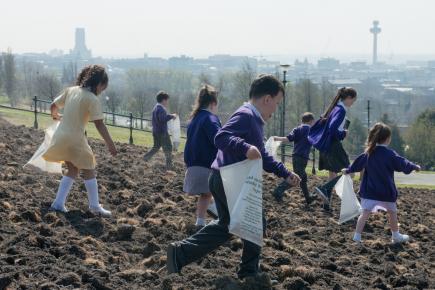 EDUCATION: There will be ongoing outreach and activites for Manchester and Liverpool's young people (©Landlife)
Ongoing outreach and educational activity, targeting 12-25 year olds will take place in both cities, facilitated by additional funding in 2016.
A varied arts and music programme spanning both cities is also ongoing and will culminate in a final celebration and special performance from award-winning, Lancastrian born writer, poet, performer and newly appointed University of Manchester chancellor, Lemn Sissay. 
To find out more about Grow Wild UK you can visit their website.