Trump gets Covid: President Donald Trump and his wife, the First Lady Melania Trump both tested positive for COVID on October 2. The news came after Hope Hicks, who works closely with Trump, also tested positive. After a number of days in the Walter Reed National Military Medical Centre both Donald and Melania Trump made a full recovery.
Covid cases on the rise: The United Kingdom surpassed 500,000 COVID cases on October 4 after a record 22,961 cases were recorded in 24 hours. The government put the spike in cases down to a technical issue which led to a delay in reporting cases. This glitch caused 15,841 not being passed onto data dashboards used for contact tracing.
WAGs at war: October 9 saw the one year anniversary of "Wagatha Christie" when Coleen Rooney accused Rebekah Vardy of selling stories about her to the press. The clash is now heading to the courts with a defamation trial looming. Rebekah Vardy still maintains her innocence one year on.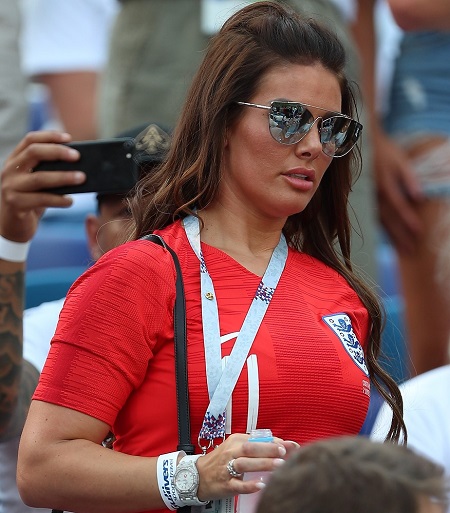 Photo credit: Антон Зайцев Creative Commons Attribution-Share Alike 3.0 Unported
Tennis returns: The 2020 French open, originally planned for May 24 – June 7 saw Rafael Nadal win his 20th Grand Slam title when he defeated Novak Djocovic in the men's single, his 13th time winning the title. With his victory, Nadal equalled Roger Federer's all-time record of 20 Grand Slam titles.
Nation in tiers: Prime Minister Boris Johnson announced a new three-tier system on October 12 in an attempt to curb the spread of Coronavirus and simplify the range of restrictions which were already in place across various regions in England. The COVID alert levels "medium", "high" and "very high" were implemented in different areas depending on local infection rates.
Dominic West affair: Dominic West was pictured kissing and cuddling actress and co-star Lily James during a romantic break in Rome, leaving his wife at home humiliated. Days later the husband and wife stepped outside of their family home in a show of unity insisting they were still very much together and shared a kiss for the cameras.
Lockdown #2: On October 31 Prime Minister Boris Johnson announced a second month-long nationwide lockdown in England. The new rules came into effect on November 5 and ended on December 2. Unlike in March schools, colleges and universities remained open and major sporting events continued as normal.