Demi Stokes may already have picked up winners' medals aplenty during the last 12 months but the South Shields native is planning on making room for another this summer with England at the UEFA Women's Euro 2017.
The former Sunderland defender has enjoyed a successful 12 months with Manchester City, helping the team to success in the Continental Cup and FA Women's Super League last year before playing a starring role as the Citizens triumphed 4-1 in the Women's FA Cup final at Wembley last month.
Last weekend they were just pipped to another trophy as Chelsea took top honours in the Women's Spring Series on goal difference with City finishing as runners up.
Stokes has little time to reflect on that though with the Euro 2017 Championship kicking off in the Netherlands on July 16.
Stokes missed out on selection for the World Cup in 2015 where England picked up a historic bronze medal but she is firmly back in the international fold having been named in Mark Sampson's Lionesses for this summer.
"It's catching up now, so it will come around fast but it's important that you go there and enjoy it, and really embrace it because you'll face a lot of different experiences," said Stokes, ahead of the tournament, where England have been drawn to face Scotland, Spain and Portugal in Group D.
"I want to enjoy it. I'm excited and I think it doesn't feel like my first-ever big tournament because I've been to youth ones and I've been to the World University Games, so that does prepare you for this.
"It's been a great year so far and it's only just beginning – it's early doors.
"Wembley was a great day out for the FA Cup final and to win that in front of family and friends was good, but I'm looking forward to the European Championship and hopefully coming back with another trophy.
"That's why you sign up to these things, this is why you want to be a top athlete and top footballers. You want to play the best, you want to compete and you want to go and win it.
"You're not there to win the fair play award and take part – you want to go there and be counted and be on that stage."
As well as tasting success with Manchester City, Stokes has experience of international tournament triumph having captained Great Britain to the gold medal  at the 2013 World University Games while a student at the University of South Florida – with Manchester City teammate Izzy Christiansen also part of that team.
Held biennially in major cities across the globe, the World University Games (WUGS) sees athletes come together to compete across numerous sports with the Summer Universiade the second largest multi-sport event after the Olympics.
This year Team GBR is preparing to send its largest delegation to the Games since 2011, with over 110 athletes set to compete across 13 sports in Chinese Taipei from August 19-30.
"It was an amazing experience, a great tournament," she said.
"I experienced a couple of tournaments with the England U19s but to go to the World University Games; it was massive and you do learn a lot, no matter what level it is, and I think it's good opportunity for England players and non-international players to get that experience.
"I've never been to the Olympics but if I imagine what it would be like, I feel like it was a little mini-Olympics.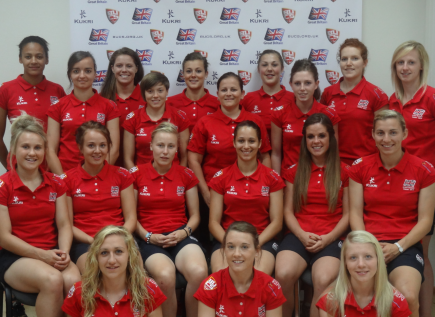 "I was out at the University of South Florida in Tampa. It was a shock to get asked to go but I'm glad that I did."
British Universities & Colleges Sport (BUCS) is the national governing body for Higher Education (HE) sport in the UK, organising leagues and competitions for more than 150 institutions across 52 different sports. Over 110 athletes will represent the GB team at the 29th FISU Summer World University Games 2017 from 19-30 August.