A Macclesfield dog breeder was left lost for words after Dublin, the five-year-old Flat Coated Retriever she bred, was selected as reserve dog at Crufts 2015.
Dorothy Brooks, a Kennel Club assured breeder, saw Swedish owner, Anette Dyren and Dublin, come second after claiming the prestigious Best of Breed and best Gundog overall at the world-famous dog show in the West Midlands.
And Mrs Brooks, from Chelford, was left beaming with pride at Dublin's success.
"I can't quite believe that Dublin won reserve dog at Crufts, it's an amazing result," she said.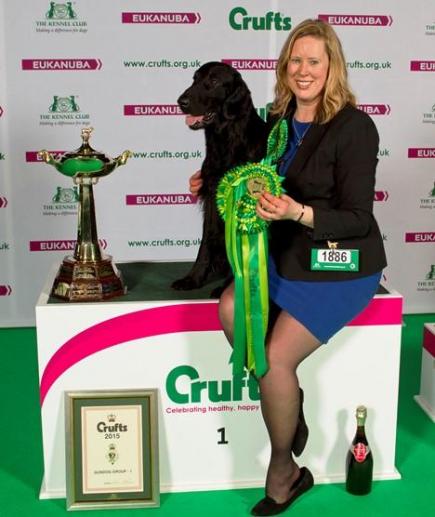 "I've been breeding dogs my whole life and you see other people win, but you never expect it to be you, this is really special.
"I'm pleased to be here and see Dublin on the main stage, he was incredible and it's an amazing experience that will stay with me, I still can't believe it, I just feel fantastic."
Greater Manchester representatives also enjoyed success at the four-day event with Fallowfield's Margaret Foster picking up Best of Breed alongside her two-year-old Lowchen, Blue.
Rochdale's Gary Dybdall and his one-year-old Bernese Mountain Dog George also picked up Best of Breed, as did Marple's Amy Davies and her two-year-old Smooth Coat Chihuahua Misty.
Meanwhile, Sale's Sue Ellis picked up first place overall in the Working category alongside four-year-old Alaskan Malamute Bart and revelled in the prestige of being a part of the final group for Sunday's Best of Show.
"It was so exciting to be out there in the final seven, I enjoyed every minute of it," she said.
"It was nerve wracking and I felt a little terrified before but I loved it and I'm so proud of Bart.
"He was absolutely amazing, he enjoyed being on the big stage and I couldn't have asked for anything more from him.
"To win Best of Breed was brilliant and then to experience the final seven is unbelievable, it's something I'll never forget."