Manchester's footballing giants continue to demonstrate their support for one of their smaller neighbours.
Wythenshawe Amateurs are leading the race to secure the Budweiser 'Super Grant' but club chairman Basil Kabbani insists they are not going to rest on their laurels.
The club has received votes from all corners of the world as they attempt to acquire the £100,000 grant to build a new home that they hope will become the hub of the community.
Mr Kabbani spoke about the plans that Manchester City and Manchester United have to try and encourage fans to support the Wythenshawe side's cause.
"There seems to be a new-found sense that Wythenshawe deserves the best facilities for its children and everyone is going out of their way to help," he said.
"This is not to say that we are complacent. We will be featured on MUTV again this Tuesday on the Paddy Crerand show at 6:30pm.
"Manchester City are getting their players to wear our 'VOTE FOR WYTHENSHAWE AMATEURS SHIRT' tonight.
"We have been allowed to get some iPad voting at the Etihad this weekend before their Chelsea game in the FA Cup as well as against Stoke City next weekend."
This support follows on from other action by the Premier League clubs to support their bid for the 'super grant' with stars Danny Welbeck and Tom Cleverley displaying the t-shirts and City publishing the cause on their social media sites.  
The Wythenshawe club's campaign has also galvanised the public and many people who have previously not had any involvement with the club are now becoming involved with the club.
Mr Kabbani explained the club has had more than 200 people attend their open days, including visitors from the local council, local businesses and may people who have had no relationship with sport before.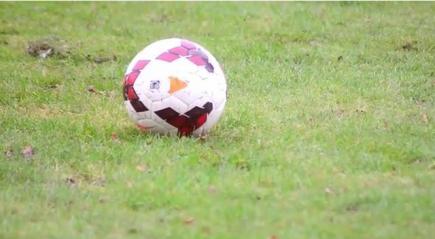 Images courtesy of Budweiser via YouTube, with thanks.