Manchester Phoenix's ice hockey hunks could be getting their kit off for a charity calendar to help those battling physical or emotional difficulties – but only if they can raise £5,000.
The project, setup on Crowdfunder, has been organised between the Manchester Phoenix Community Sports Foundation (MPCSF) and the Hearts & Minds Challenge.
And current players Joe Graham and Bobby Chamberlain and netminder Declan Ryan are more than happy to bare it all in the name of charity.
"I'm not nervous at all," said 20-year-old Chamberlain.
"Owner Neil Morris came to us and told us about the idea and the work the foundation does, so of course we were happy to help."
The MPCSF is a charity created to bring sport into the city community, particularly to those who have been affected by physical, emotional, or economic difficulties.
The foundation runs an outreach programme which gives thousands of disadvantaged individuals the opportunity to watch ice hockey, as well as supporting non-profit organisations such as Children in Need and The Heroes Project.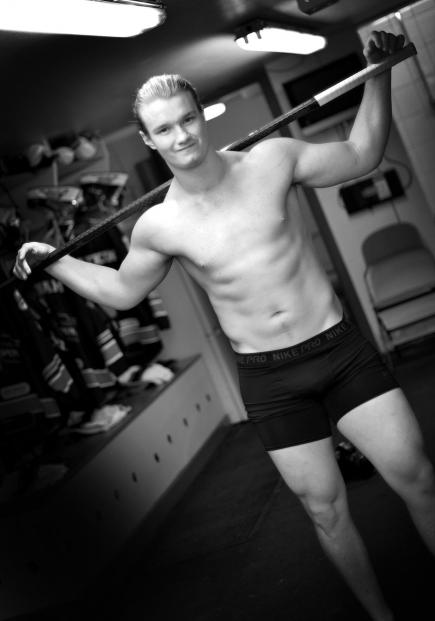 GET YOUR KIT OFF: Manchester Phoenix are looking to raise £5,000 to fund the calendar
This year, the MPCSF are aiming to reach out to 10,000 disadvantaged members of the community into bettering their futures by providing opportunities for role models to emerge.
They will partner with Hearts & Minds Challenge's, whose mission is to raise the quality of life of individuals and their families affected by autism.
Ian McGarth is the founder of Hearts & Minds, and is excited about the prospect of fundraising alongside the Manchester Phoenix.
"We're counting on the people of Manchester and beyond to help us make the calendar a reality," he said.
"The MPCSF are a fantastic charity and we're delighted to be working alongside them for such a worthwhile cause."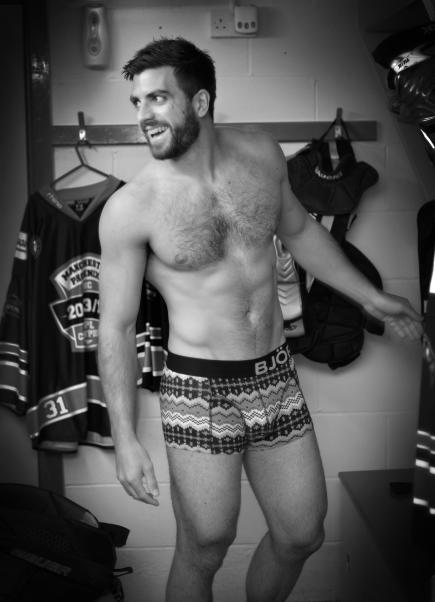 WINTER CHILL: Sales from the calendar will go towards charity
At present the Crowdfunder page has only managed to raise £750 of its intended £5,000 target, with just 13 days left to find the necessary funds.
Should the page succeed though, those who donated will receive items ranging from a digital copy of the calendar for as little as £10, and for the sum of £500 you will be match sponsor at the calendar launch game.
To make a donation, visit Manchester Phoenix's Crowdfunder page.
Image courtesy of Manchester Phoenix, with thanks