As teams took to the court at last week's Rise Again netball festival in Manchester, it was clear something significant was happening.
Amongst the majority-female lineup, in what is ultimately still considered by most a female sport, were two male teams – invited for the first time as netball finally dangles an olive branch across the gender divide.
Between this and a newly announced partnership between England Netball and the England Men's and Mixed Netball Association – the latter of which was until recently an outcast body, it's safe to say the sport is undergoing a revolution of sorts. 
Manchester's finest
Caswell Palmer, team captain of North West Spartans, one of the teams who played in the festival, is excited to see his sport "finally on the up."
After growing frustrated with travelling to London or Yorkshire to play, Palmer formed the Spartans in 2019 with the aid of several other players.
A squad was assembled from the "overwhelming" response to trials and the Spartans now boast 22 players and a sponsor to fund their training facilities at Belle Vue Sports Centre.
In terms of international profile, men's netball has pockets of popularity all across the globe.
Palmer plays in the World Male Netball tournament in America and talks of various other championships around the globe, in Africa, the Caribbean and the Pacific.
And the rumour is that Australia will be looking at introducing netball at the Brisbane 2032 Olympics.
Where its recognised status as a single-sex sport has provided a barrier to Olympic acceptance in the past, the picture could be much changed in 11 years time.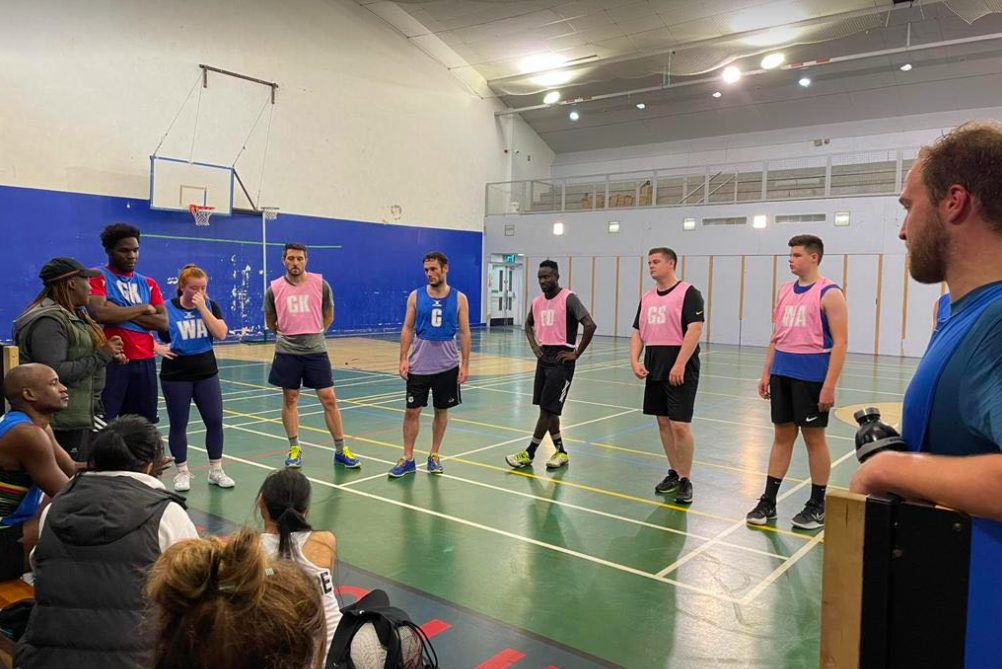 Netball's gender politics
Elsewhere, old prejudices have been tough to kill.
Not everyone will be excited about the changes.
Molly Rhone, ex-president of the International Netball Federation, told BBC Sport in 2015: "We do not promote it as a men's game and I make no apologies for it.
"It's great to have something that the women are in charge."
Others in the women's game fear their own funding will be redistributed to the men.
Palmer however, dismisses this as "more of a fear factor" and believes having a higher profile men's game will add more sponsorship to the overall pool.
"It's changing" says Palmer, though that change has been hard fought and slow to gather pace.
Palmer hopes the significance of the recent announcement will have a ripple effect, shifting perceptions enough that male Netball will become a fixture of secondary school Physical Education curricula in the UK.
He says: "Can you imagine if a little girl wanted to play football and she was told that she couldn't, there would be outrage and rightly so.
"We talk a lot about equality but for some people equality is only to suit their own agenda."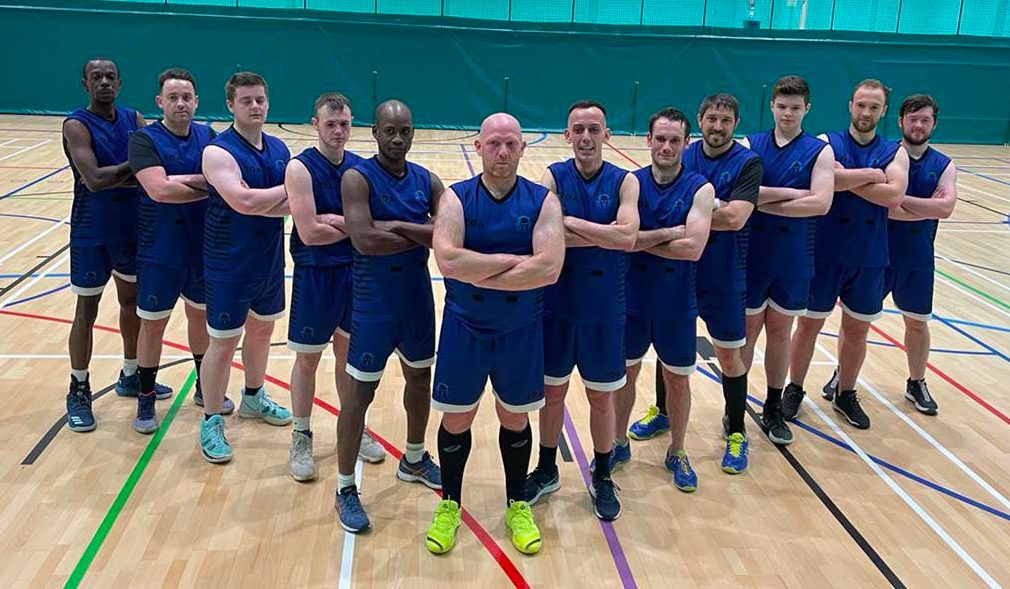 A new generation
Palmer was raised in Jamaica, growing up around Netball-playing siblings in an environment where male participation in the sport was encouraged without raised eyebrows, unlike the situation 7500 kilometres away.
Palmer's family emigrated when he was aged 17, so he mostly skipped the tricky schooling phase in which many of his now-teammates were led to temporarily quit the sport.
As he tells me: "They do face a lot of prejudice, a lot of people have their sexuality questioned.
"Especially with young players who are a bit more impressionable, they tend to step back from the sport when they get to secondary school."
He decided to start Baby Spartans after receiving frequent messages from mothers saying that their children didn't have anywhere to play.
Playing councillor to young players victimised by caustic jibes and changing room cruelty – mis-sold as 'banter' throughout their adolescence – is now a central part of his role.
"I'd say it's probably 70% of what I do," Palmer says. 
"A stigma has been attached by small-minded, narrow-thinking people. It's the fear of being discriminated against which is why many people have stopped playing."
Longer term, Palmer would like to see professional mens players, but for now insists "baby steps" must be taken, with the formation of a UK-wide league in the pipeline.
They have nine teams at the moment, but are looking for three more to fully get the project started.
As Palmer says, it's "long, long overdue."