If you're a Man Utd or Man City fan, as well as a gambling enthusiast, one of the ways you can enjoy both on the internet is by taking advantage of no deposit casino free spins and then playing some cool football-themed slots.
Another way is placing Draw No Bets on football games. A Draw No Bet is a tactical football bet that splits your bet amount between a team drawing and winning the game.
Let's delve a little deeper into it and understand how it may prove beneficial for you.
It guards your deposit
If you're betting on football games with limited money in your bankroll, you'd want to ensure that you get the best possible chance of winning at least something (or at least not incur any loss).
In case you are absolutely sure about your team's winning chances, a Draw No Bet may not make much sense.
However, football is a game full of uncertainties and we've often seen small teams getting the better of big giants, on their days.
Hence, a Draw No Bet can serve as an insurance at such times, in the event things don't turn out as you expected.
Guards you against counter-attacking teams
One of the reasons why Leicester City won the 2015–16 EPL was because of its ability of soaking up pressure and counter attack during the later stages of the games.
It worked well for them, as they had plenty of young and fast players, who could use their instincts and find spaces.
As a result, Leicester City would often be able to rescue matches, from sure-shot losing positions, somehow managing a goal or two during the later stages of the games.
So, Leicester City proved to be one of the most regularly indulged in Draw No Bet teams in that season, as its opponents were always in with a chance of finishing at level scores, despite being in winning positions.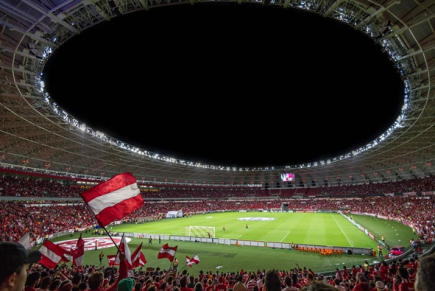 Helps when you're backing defensive teams
Football bettors often adopt this tactic when betting on defensive teams that are going up against technically better sides.
For instance, Real Madrid, Atletico Madrid and Barcelona dominate Spain's La Liga, while Juventus fares pretty well in Italy's Serie A.
Hence it may lead to a situation wherein it may not be wise to back a certain team to beat all the main sides in Champions League. Draw No Bet offers a solution to this problem.
If there's a team like Celta Vigo, which you think may be able to score an away win against any of the super clubs of La Liga, you can test out the chances by hedging between the draw and a win.
You'd at least have some insurance to fall back on that way.
When there is profit in more than one possibility
Although the Draw No Bet may not be advantageous in every match, you can try it out in certain unique ways and still register profit.
For instance, it serves as a good betting strategy in cases where you think the result of the game may be decided through margins.