Women's cricket will one day be as popular as the men's game, two top figures in the Lancashire cricket scene have told MM.
Speaking last Friday Kate Cross, Lancashire's first female professional cricketer and Jennifer Laycock, Women's Cricket Development Officer for the county for the past three and a half years, both agreed that the recent development of women's cricket will eventually lead to it sharing a similar status to that enjoyed by their male counterparts.
And both women think that the professional contracts introduced by the England Cricket Board in 2014, combined with the increased media interest in the sport typified by Sky's decision to broadcast every delivery of this years Ashes series, will accelerate a process that has been evident for the last three to four years.
Cross, 23, who made her England debut in a Twenty20 against West Indies in October 2013, said: "If a girl at 10 has the mind state that she's going to play cricket for England she can just work towards that.
"For girls like me, when we were 10/11 we could never consider cricket as a career, cricket always came second.
"It used to be where in women's cricket it was very tactical because we didn't have that strength and power, whereas now we've got the time to be in the gym, we're getting stronger.
"You're seeing the likes of Deandra Dottin (below) from the West Indies and (Australia's) Meg Lanning who are getting close to comparing to the men – Dottin can hit the ball further than some men I know.
"So I do think that it will always be a different game, but I think that the comparisons are getting smaller and smaller."
Laycock, 27, was recently appointed as head coach for MCC Women Young Cricketers, thinks the next 10 years will prove to be exciting times for the sport.
"I think it's going to evolve a lot quicker than what the last 10 years have because there's a lot more structure in place, there's a lot more media coverage, a lot more awareness," she said.
"I think you'll see more hype around the county scene, and I imagine that the international game will have even more coverage.
"I think the men's and the women's games will come a lot closer from a support network and coverage point of view.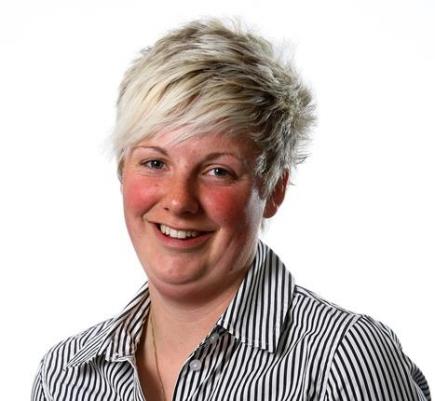 WORLD LEADERS: Jennifer Laycock's goal is for Lancashire women's cricket to one day be at the pinnacle of the sport
"The Lancashire women have got a media day with the men's here which is massive, we've never done it before, and it helps us to publicise the game so much better.
"We're under constant review, which is good, because it means we're constantly moving forward.
"Eight or 10 years ago we just accepted what was there and just went with it, then as the game grew we've had to quickly put things in place, whereas now we're in a place where we can completely revamp things and be county leaders and, ultimately, world leaders."
Such views will be music to the ears of girls around the country who have struggled to establish themselves in a sport that has been guilty in the past of reserving its focus for male competitors – something which both women have plenty of experience of.
Although both women's talents allowed them to rise to the top of the game, they were united in explaining the difficulties that they faced early on in their careers.
Laycock told of the struggle she faced in getting a game as a youth, saying: "For me it was quite hard, because obviously cricket clubs can be quite closed communities.
"So I found it quite difficult initially to break into the team:  they always picked the boy over the girl just because they knew that that person was probably going to go further in their club life than a girl would."
Cross said that she found  it easier to play as a child – because her Uncle coached the team – but that when the time came for her to move up to the senior side, a conservative-minded coach held her back from playing for as long as two years.
Even after being picked up by Lancashire aged 15 she was not immune from such outdated viewpoints. 
"I was the first girl accepted into the [Lancashire] academy and I remember there was so much media around," she said.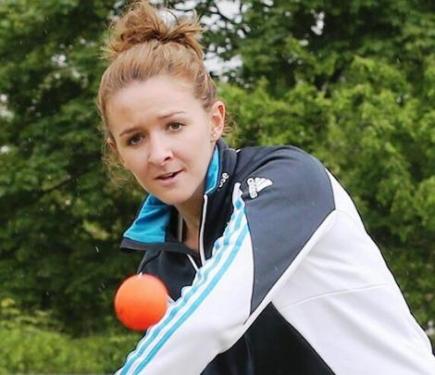 FIRST LADY: Kate Cross refused to listen to sayings like 'women should be in the kitchen' and challenged stereotypes to pursue a career in cricket
"I remember reading an article online, someone had commented on the bottom saying 'women should be in the kitchen', saying that because I couldn't play first team cricket for Lancashire then their investments were wrong and I was taking the place of a boy.
"It was never actually about numbers, but there was always that stigma about me being in the academy."
These experiences, and a shared desire to inspire the next generation of female cricketers, have led to both women dedicating themselves to working with youngsters, Laycock as part of her job and Cross as an ambassador of Chance To Shine, a charity dedicated to increasing cricket participation in schools.
The two women will be joined by Cross' fellow England international Danielle Hazell at Bolton St. Catherine's Academy on April 7, where they will be running a session for county and club cricketers of all ages.
And Laycock was enthusiastic when she spoke about the Academy plus her work in schools in general.
"[St. Catherine's Academy] has been really good," she said.
"They've said that they want to support the programmes by giving us the facilities free of charge, which makes it so much easier for us to put these camps on as we don't have to put massive charges on to girls who are going to attend. 
"The standard at schools is now really good. Even three years ago we still had girls bowling underarm in competitions, now 90% of bowlers are going over-arm, even at local and regional level. I'm now adapting my stuff to help them work on stuff like a run up, rather than just teaching girls to bowl.
"We're finding that it's becoming more and more popular, and more and more that teachers are coming back and saying 'can we have you back in again'."
Meanwhile, Cross dedicates every Tuesday of her busy schedule to the charity, despite having weekly training at Loughborough with the England squad alongside her commitments to her county side, Lancashire.
"My life now revolves around cricket," she admitted. "It's nice to actually make an impact and do something that can help the sport, and if I can inspire one girl to play cricket then I've done my job. 
"We're going to schools and giving girls the chance to play cricket, so that's really nice, as you're giving them a taster session in a sport which they otherwise may never try.
"The reaction we've had going to schools has been amazing, I only started in May and it's taken off really well. 
"When we started you only had a few girls to choose from, now you've got girls who understand the game more, who are more willing to go over to a club and play and that's obviously going to improve the standard."
And hence the system comes full circle.  The work of people like Cross and Laycock is vital to improve the standard of the girls being introduced into the sport, even while the money and media attention continues to increase at the game's pinnacle.
But money and media attention is secondary for the two Lancastrians. They are more motivated by a desire to help, and a love for the sport of cricket.