The festive season is finally here, which of course means mince pies, booze and plenty of partying!
Whether it's a Christmas bash or a New Year soirée, you'll need to know the best places to let your hair down and dance the night away.
Check out the following glam events that you won't want to miss on the run up to 2017.
ASPEN ROCKS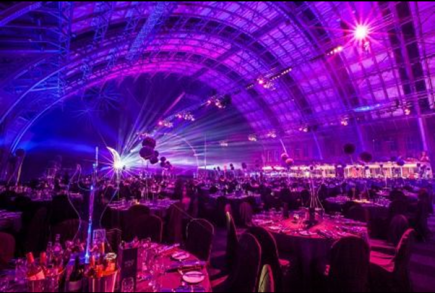 MEMORABLE: The event promises to be unforgettable
Name: Aspen Rocks
Location: Manchester Central
Date: December 2 – December 22 (various dates)
Time: 18:45 – 01:00
Price: £48 – £75
If you're in the market for an exclusive party in a spectacular city centre location, then be sure to check out Aspen Rocks at Manchester Central.
The venue will be transformed with a 40-metre-wide ski lodge, full-size indoor fairground rides, world class aerial entertainment and a mouth-watering four-course dinner by World Master Chef Simon Firth.
With a charity casino and a professional DJ,  this really is the perfect Christmas party destination for those looking for a memorable night out in Manchester. 
ULTIMATE POWER CHRISTMAS SPECIAL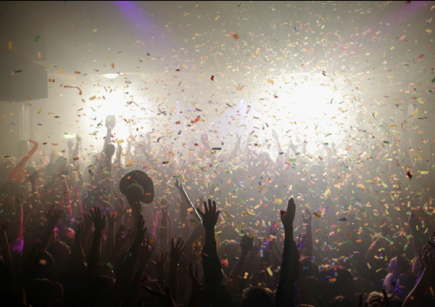 AFFORDABLE: The ticket price will hardly break the bank
Name: Ultimate Power Christmas Special
Location: Manchester O2 Ritz
Date: Friday 16 December
Time: 22:30 – 03:00
Price: Tickets from £8
Those of you who like to party and sing along to a classic Xmas tunes would be crazy to miss out on the Ultimate Powers Christmas Special.
Ultimate Power is no ordinary festive night but rather the ultimate communal festive-themed karaoke mash-up.
Whatever you fancy from retro to rock 'n' roll you can find it here – and the ticket price won't break the bank either!
CHRISTMAS MARKET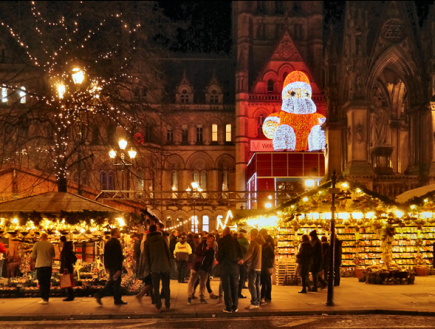 WORLD-RENOWNED: People travel from near and far to visit the markets
Name: Christmas Market
Location: Albert Square (plus various other locations throughout Manchester)
Date: November 10 – December 20
Time: 10:00 – 21:00
Price: Free
Christmas in Manchester wouldn't be complete without a visit to one of the Christmas markets located in ten different spaces around the city, each with its own distinct character and atmosphere.
In total there are a whopping 350 stalls and each sells a wide variety of food and gifts.
From delicious Dutch cheese to yummy Belgian pancakes, to handmade kitchenware and beautiful jewellery, it's the perfect place to pick up a present or two for friends and loved ones.
However you don't have long! The Christmas markets are only open until the December 20, so make sure to grab the mulled wine while you can!
IMPERIAL WAR MUSEUM CHRISTMAS PARTY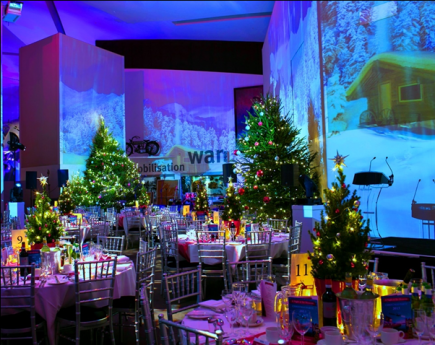 PARTY: Get ready to dance the night away
Name: Museum Exclusive Party in Manchester
Location: Imperial War Museum, Media City UK
Dates: November 24 – December 29
Times: 17:00 – 01:00
Capacity: 700
A Harrier Jump Jet, marine vessels and a winter wonderland – the Imperial War Museum Christmas Party has it all!
Guests are treated as royalty when they enter this cultural site, so get ready to walk down the red carpet at the main entrance and look over the breath-taking views of the Quay whilst you enjoy your arrival drinks.
Get stuck into a sumptuous four-course meal before you get your groove on and dance the night away.
Audiophiles will be treated to a fabulous DJ set which will carry on until the early hours of the morning.
NEW YORK NEW YORK PARTY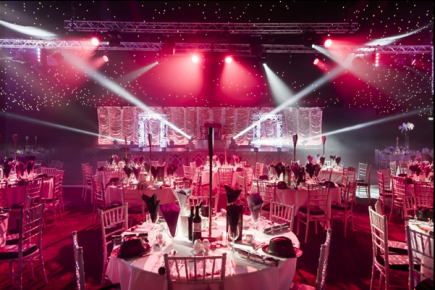 ATMOSPHERE: Guests should get ready to lose themselves in the fun
Name: New York New York Party
Location: Tatton Park
Dates: December 2 – December 31 (various dates)
Time: 18:45 – 01:00
Price: £58 – £75
Capacity: 1,400
Wow oh wow! The wonder of the New York New York party never ceases to amaze. The event is held at Tatton Park, one of the UK's most complete historic estates in acres of parkland, where even the deer roam free.
Guests are served a tasty three-course meal, supplemented with a glass of bubbly on arrival.
Fairground dodgems, casino tables and dance competitions dominate the entertainment – and this is before you even take a seat to watch a spectacular live show.
You can then strut your stuff on the dance floor.
The fee may seem high, but the price is fair as guests are guaranteed to lose themselves in this electric party atmosphere as they bid farewell to 2016.
ROCK AROUND THE CLOCK NYE PARTY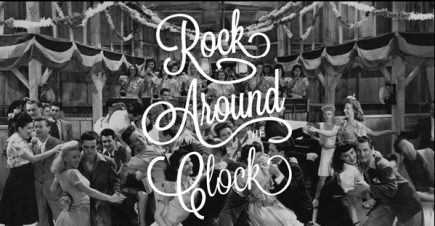 DIFFERENT: This bash is set to be one-of-a-kind
Location: All Star Lanes Manchester
Date: December 31
Time: 20:00 – 02:00
Price: Tickets from £15
This New Year's Eve party is one to mark on your calendar as it promises something a little different to kick off 2017, with funk & soul retro beats to get you in the mood for celebrating.
This over 18s bash will be sure to get you rockin' around the clock whilst you're bowled over with all the entertainment and treats before the clock strikes midnight.
£15 early-bird tickets are available, which include a welcome drink, free fizz at midnight …and most importantly bowling from 9pm.
But hurry and book this one as it's sure to be a popular event!
Image courtesy of Rachel Docherty via Flickr, with thanks.