Rocking his dishevelled chic, Lewis Capaldi played his biggest ever headline show at Manchester's Albert Hall on Tuesday.
It's not everybody that can carry off M&S grey flannels and black denim jacket combo, but somehow he pulled it off.
This Meatloaf-in-the-making ripped the place apart with a voice that starts in his boots, hits the ceiling and then nails you to the wall.
I cannot overstate my enthusiasm for this guy. Oh, my word does he know how to knock out a tune!
Opening with the very rousing Grace, the Albert Hall – which was mightily packed for a school night – was bouncing from the off.
In the event that my prediction of a stellar musical career doesn't work out for Lewis, he has a fallback position as a comedian.
The 22-year-old is funny and personable. His audience really liked him. Not just his music, but him.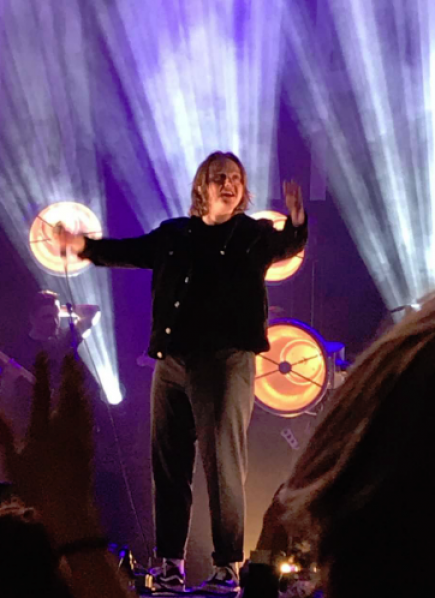 Five minutes in he had the place roaring with laughter when, pointing to the stage exit, he said: "Two songs ago I was out there having a s**t. It just crept up on me."
The set list bookended the new stuff with the old, with Lost on You getting the loudest cheer of the night. The applause went on and on and on.
Lewis appeared genuinely moved by his reception from the Manchester crowd.
He repeatedly made reference to how loud the place was, and how much fun he was having on stage.
Remarking how close the crowd was to the stage, Lewis joked there was too much opportunity for unflattering photographs to be taken of him.
The singer quipped: "If any of you put a picture online of me with a double chin, then I'm f**king coming for you!"
Finishing the night off with Bruises, he left the crowd wanting more.
Personally, I'd go back tomorrow night and watch it all over again, very happily so.