Look at these 11 games that will give you and your friends' hours of fun in 2022 and beyond.
Mobile games evolve in leaps and bounds in recent years, with loads of beautiful alternatives to sink your teeth into, whether you're gaming with friends in person or jumping online with your team.
However, with thousands of high-quality games to choose from, deciding what to play can be difficult.
So to help you find your next gaming adventure, we've put together a list of eleven of the best online mobile games to keep you entertained in 2022 and beyond.
1. Mario Kart Tour – Die-hard Fans of the traditional Nintendo game Mario Kart may scoff at the idea of playing it on the phone. However, the mobile app version is still a lot of fun and can be played remotely with a bunch of friends.
You'll have to jump through a few hoops before you can plan a match. First, you'll need to register a Nintendo account and play a few games on your own after downloading the app.
When you hit the menu button at the bottom of the home screen after completing the first level, the "Friends" symbol will display.
After selecting the "add friend" option, you'll be able to challenge your buddy to a game by entering their Player ID or Nintendo Account into the space.
2. Crash Bandicoot: On the Run – Crash Bandicoot: On the Run is an endless runner game featuring many original Crash Bandicoot characters and locations.
As you attempt to overcome tricky hurdles to gather rewards, expect a lot of sprinting, jumping, and sliding.
The game, released on March 25, has already had over 8.1 million downloads and claims to provide over 100 hours of gameplay with over 50 bosses and 12 different worlds.
3. Spaceteam – Although Spaceteam has been around for a while, the primary design is ageless. To anyone on the outside, you and your buddies will be screaming what appears to be meaningless drivel.
However, you'll be calling out necessary directives that will assist your ship to reach its target. On the gaming board, there is a progress bar for the boat at the top of the screen and a plethora of buttons with nonsense printed next to them.
The names of the controls, switches, and knobs are written in this nonsense.
A command will be flashed on each player's device, and the other players must check to see if their device has that command and then execute it.
It generally devolves into mayhem and it becomes increasingly difficult as you proceed through the levels.
4. Badlands – Badland is a platform game that appears simple.
Still, it is anything but, especially when played with one, two, or even three pals on the same device.
Badland is a game where you must guide a flying bat-like creature across a level complete with traps and obstacles while avoiding the level's slow scroll.
Because it's challenging to navigate all of these clones together and obtain power-ups throughout the game, most of them die.
There are many more bats when there are two, three, or four players, and it isn't easy to keep track of everything that's going on – in a fun way.
5. Minecraft – Minecraft is the ultimate communal gaming experience, whether you intended it or not.
Sure, the single-player mode is fantastic, but diving into a world with a companion and relying on each other for survival is the best way to play the game.
Fortunately, Minecraft is available on mobile devices, allowing you to create a new world and play with a friend.
Granted, the mobile version's control configuration is a little more complicated than the PC version, but all of the critical components that have made Minecraft one of the most popular games of all time remain.
6. League of Legends: Wild Rift – Due to its excellent presentation, mobile-friendly architecture, and a large roster of heroes, League of Legends: Wild Rift has rapidly established itself as one of the top mobile MOBAs.
It's a more approachable version of its more well-known ancestor, and it's just as brilliant.
If you're new to League of Legends: Wild Rift, have a look at our League of Legends: Wild Rift champion guide and League of Legends: Wild Rift tier list.
7. Among Us – You'll enjoy Among Us, an online multiplayer social deduction game from developer InnerSloth if you like games like Mafia or Werewolf.
As a crew member on a starship, sky headquarters, or planet base, you must keep your ship intact and return to Earth with a group of four to ten individuals.
However, one of the crew members has been replaced by a parasitic shape-shifting alien who wants to wipe out the rest of the crew before the ship reaches its destination.
The problem is that the imposter will destroy the vessel, deceive fellow players, and attempt to frame others to remain undetected and murder off the remainder of the crew.
8. Scrabble GO – Scrabble is a board game that has been around for almost 80 years.
Several knock-offs have been active for over a decade in the smartphone gaming sector.
However, since Scopely reintroduced the official mobile game Scrabble GO with Mattel and Hasbro in March 2020, more than 2 million people have played the game every day.
This new version is much more like the original board game. It can be played remotely with friends by adding them via your phone or connecting the app to your Facebook account.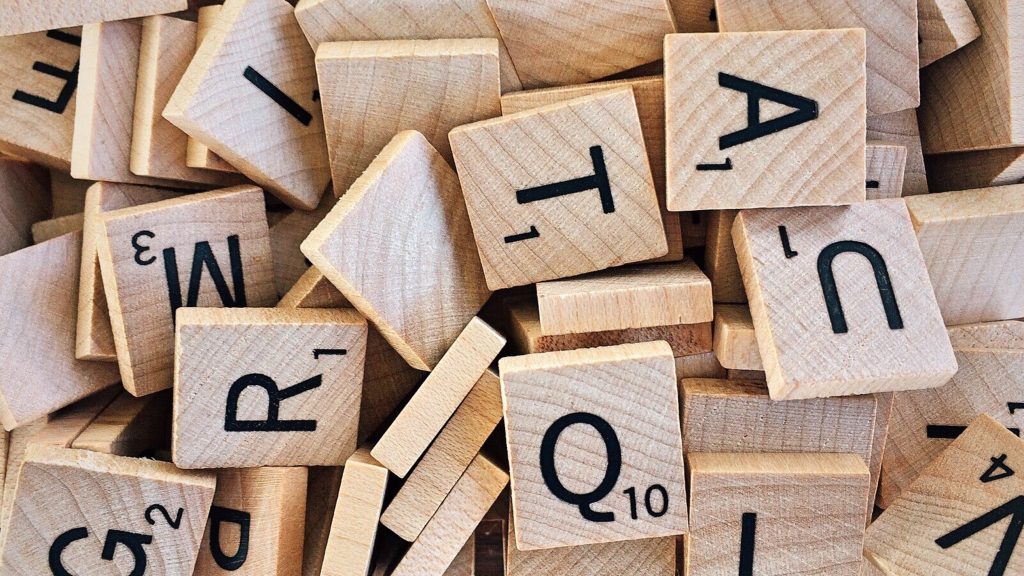 9. Genshin Impact – MiHoYo presents Genshin Impact, a critically acclaimed RPG. The storey is set in the fantasy planet of Teyvat.
It follows a twin named The Traveler who has gone through many worlds with their twin but has been torn from them in Teyvat by an unknown god.
The game is available solely online and offers an open-world setting with an action-based warfare system that incorporates elemental magic and character change.
The game contains gacha game monetization for players to get additional characters, weapons, and other resources, even though it is free to download.
10. Evil Apples – Evil Apples is similar to Cards Against Humanity, but with far less setup and cleanup.
It's a lot of fun, but only if you play it with many people who aren't easily offended! Like Cards Against Humanity, your goal is to complete a phrase with the cards you're dealt.
You want to be as amusing as possible while yet being offensive. One player sits out each round to judge the answers.
Their discretion determines who receives points for that round, after which it rotates through a certain number of rounds until a winner is chosen.
11. King of Opera – As if having four people huddled over a smartphone to play a game wasn't funny enough, King of Opera's ludicrous nature makes for fun family entertainment.
But, of course, given that the idea is to keep your tenor in the forefront, it's also natural. Everyone else's goal, like operatic sumo, is to knock them off the stage and take their place in the spotlight.