The Dancehouse, in collaboration with the Gothic Manchester Festival, is holding a double bill of classic gothic cinema.
Frankenstein (1931) and Bride of Frankenstein (1935) will be shown back to back on Tuesday October 24.
Introduced by the festival's co-curator Sir Christopher Frayling, the screening celebrates the release of his book 'Frankenstein – The First 200 Years,' which heralds the bicentenary of Mary Shelley's 1818 novel.
The films were both directed by James Whale and starred Boris Karloff as the unforgettable and arguably definitive incarnation of Frankenstein's monster, and were pivotal in defining the horror genre of the 30s and for decades to come.
In the first film, a scientist (Colin Clive) digs up corpses in order to reanimate them and bring his creation back to life.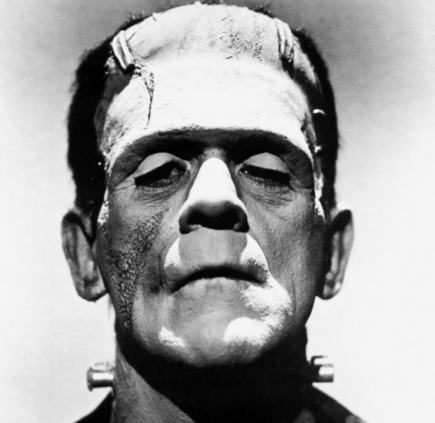 UNFORGETTABLE: Boris Karloff's memorable 1930s Frankenstein 'monster'
While technically successful, the end result is far from the desired effect, raising not only the immediate problems of the creation on the loose, but the moral and ethical dilemma of playing God and the subsequent treatment of so-called 'monsters' in society.
In the rare occasion where the sequel is better than the original, Bride of Frankenstein is hailed as Whale's masterpiece, in which the same scientist sets about making a mate for his earlier creation.
The screening is part of the Design Manchester 17 Film Season: Reframing Reality, which looks at the way film has projected different versions of reality and premonitions of the future, taking in sci-fi classics such as Metropolis (1927), Blade Runner (1982) and Kubrick's film of Burgess' controversial novel A Clockwork Orange (1982).
Doors for this event are at 6.30pm, with the talk at 7pm, and films beginning at 7.30pm.
Tickets can be purchased here:  https://www.tickettailor.com/checkout/view-event/id/116198/chk/ba46