Ever since the turn of the year it has seemed like the country has become some sort of winter La La Land.
The hit film follows a jazz pianist, played by Ryan Gosling, and an aspiring actress, played Emma Stone, as they fall in love under the ethereal glow of the Los Angeles landscape.
It was first released on August 31 at the Venice Film Festival but has only recently started to create a real buzz on British shores.
At the 74th Golden Globe Awards, the movie picked up a record seven gongs for a single film, including Best Motion Picture – Comedy or Musical, and the two leading actors picked up individual nods too.
However, the most memorable part of La La Land has to be Justin Hurwitz's mesmerising jazz score, which has left everyone who's heard it tapping their feet to the bluesy beat all the way into next week.
But what if you have seen the film and want to shake off some of those January blues?
Well, MM has the answer for you.
Here is a run-down of some of the best jazz venues in Manchester for all you newly converted Ryan Gosling wannabees.
Matt and Phred's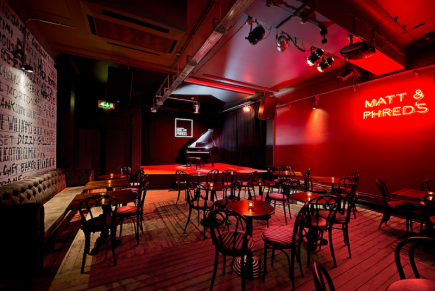 Unique: There's no place quite like this NQ jazz club
There's live music six days a week in a funky Northern Quarter venue that serves delicious pizza and beautiful wine.
What more could you want?  Well, if you buy two alcoholic drinks you get a free delicious pizza. Everyone wants a slice of that action.
But anyway, back to the music.
Of course, jazz is not the only style featured at the basement venue. Visitors could also be privy a range of folk, gypsy, electro, salsa, swing, world and even a little bit of ska.
Naturally there will be plenty of acts that frequent the stage which, as jazz newbies, we might not have heard of.
That doesn't mean there haven't been some famous faces as Jamie Cullum and even Adele have graced the stage in the little neighbourhood joint in the past.
The Living Room
This Deansgate bar/restaurant is one for those fledgling jazz fans that want a slightly more refined experience.
Customers can enjoy one of a multitude of impressive cocktails from an even more impressive cocktail list.
With a history of holding jazz or blues nights, there's is no shortage of opportunities to get out of the house, slurp on a cocktail – alcoholic or non-alcoholic – and tap your feet along to some trendy beats.
Sandbar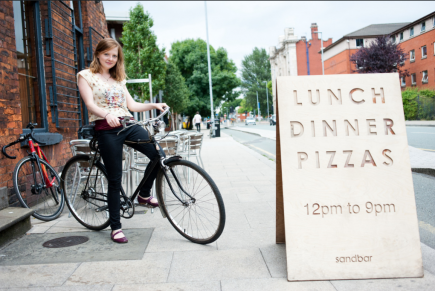 LOCAL FAVOURITE: Those who live nearby just can't get enough
On the other side of the scale – pricewise at least – is the student haunt Sandbar.
Although locals love it too, this venue is perfect for La La lovers who are on a tight budget.
Jazz nights might not happen as often as other places on this list but the funky venue has much more going on.
It has art across the walls, craft beer and pizza scattered across the tables and smiling faces from open to close.
La Gitane
Manchester's new jazz club – La Gitane #jazz #manchester https://t.co/w6jJxkmLLo

— David Blake (@David8Blake) October 11, 2015
We return to a classier venue for the final jazzy jaunt on this list.
The basement hotspot opened in 2015 after originally being a bar of the same name, with the same owner, in a separate venue just a stone's throw away from its new location.
The club was opened on the 35th anniversary of Café Istanbul, below the famous Spinningfields restaurant, and entry is free from Thursday to Sunday.
Sorting out the programme for La Gitane is Matt Nickson, the co-founder of the previously mentioned Matt and Phred's.
So essentially, you can be assured there is a fine selection of jazz acts to savour.
What else?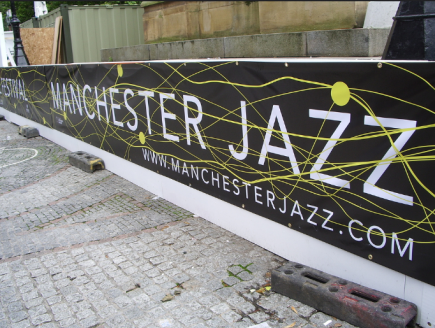 ANNUAL: The musical event takes place every year
If, after frequenting all of these top jazz venues, you find yourself wanting more, the Manchester Jazz Festival returns from the July 28 for the 22nd time.
Featuring ten days of jazz music with over 500 musicians, the festival is not one to be missed by any self-respecting Mancunian jazz fan.
What's more many of the concerts are completely free of charge, a result for any jazz aficionado on a tight budget – or even those who just don't like to loosen the purse strings.
Image courtesy of Smabs Sputzer, via Flickr, with thanks.