Neighbourhood is aiming to see how deep the rabbit hole goes in Manchester with their Mad Hatter's Afternoon Tea.
The trendy Spinningfields eatery has already brought a slice of New York to Manchester with a Manhattan neighbourhood-inspired menu – and now they are tackling the fantastic world of Wonderland.
The new menu launches today with a host of new Alice-themed dishes alongside a number of old favourites and all with the venue's trademark luxury ingredients.
So the obvious question for co-owner Karina Hitchen was why Alice in Wonderland?
"I've seen Alice and Wonderland all over the (New York) city," she said.
"We wanted to do a bit more; we wanted to do a Neighbourhood experience."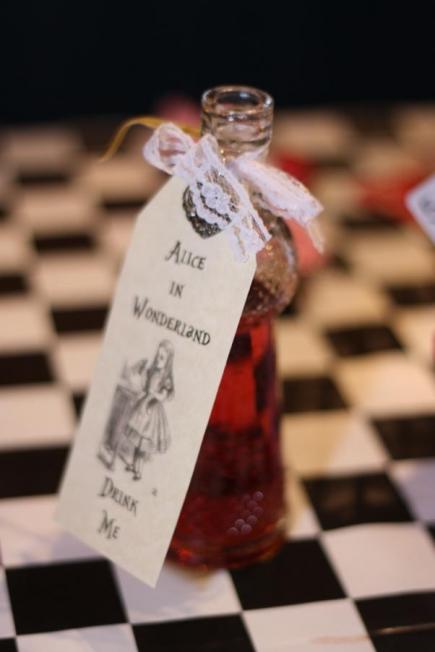 Hitchen has also brought Texas to the Mancunian streets fellow hip haunt Southern Eleven (and have two more American bars and brasseries on the way) but there is still a clear identity that defines exactly what Neighbourhood brings to the party.
As a result, local celebrities have flocked to be seen in Neighbourhood's 'industrial chic' surroundings.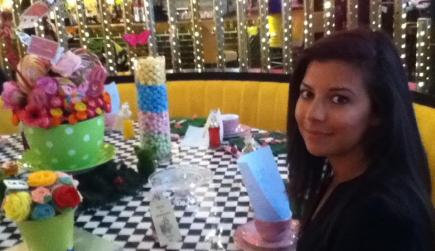 Yesterday's launch party was no exception, with former Coronation Street star Tina O'Brien putting in an appearance as well as former Bolton footballer Kevin Davies and family as well as Australia-based footballer Emile Heskey's partner, model Channelle Tagoe.
They all looked at home in the bustle of the brightly decorated restaurant adorned with teapots, garishly-coloured cupcakes and even a Cheshire cat or two.
The food will certainly leave you with a smile worthy of the famous feline.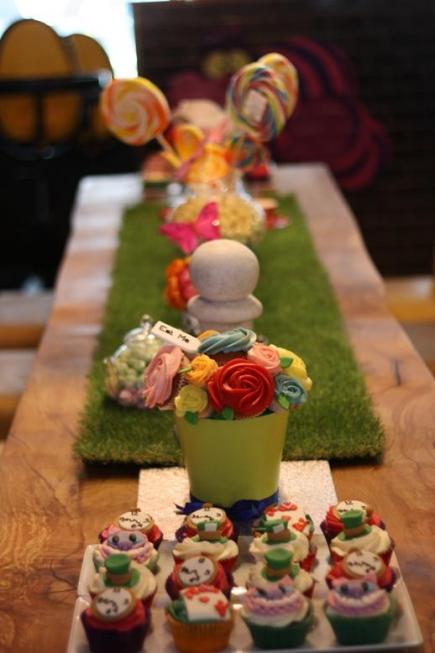 Hitchen's eyes lit up when speaking of the sweet treats that will be making their debut between 2.30pm and 5pm Monday to Friday. 
"We have all of our classics, such as the Tuna Slider, but I'm most proud of the cakes and all the fun stuff that we've introduced," she said.
"The stuff for the kids that's a bit wackier," said Hitchen with a beaming smile.
When the kids are not trying their hand at the mini-croquet set in the front of the restaurant, they can get their mitts on the cakes and sandwiches that are packed onto a signature cake tray.
For £23, the Mad Hatter's Afternoon Tea Set Menu offers a variety of sandwiches slices for the perfect light start before making your way onto the 'Delectable Bites'.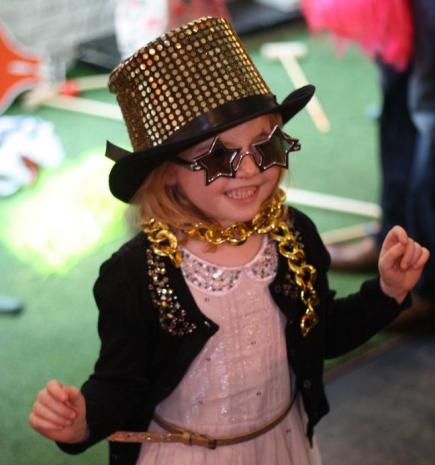 If that's too moorish for you, you can move onto the Sugar Sundae Splendours or stick with the Tremendous Treats that have helped Neighbourhood makes its mark since last year's launch.
And if the promise of bubbles is just too much to resist, an upgrade to the set menu is available for £10 extra.
I opted to keep it simple and traditional with the sandwich slices and washed it down with a pink teapot full of English Breakfast Tea.  Alice would have approved.
So hats off to the 'Hood.  You'd be mad to miss it.