Grannies, grandads, the old man with all the cats who tells anyone and everyone about what it was like 'back in his day', the 'outspoken' elderly lady who doesn't care how loud she shouts 'kn*b' in the street – today is their day.
There are so many stereotypes of 'the grumpy old man' or 'the crazy old lady' but our elders are such a valuable part of the community.
They can teach us so much by passing on traditions, giving us first-hand accounts of historical events, and they have literally 'been there, done everything' so who better to ask for advice?
They've seen more, experienced more and are, sadly, neglected more in today's society.
So today's the day to rectify that and start spending more time with your nan, or checking in on the elderly man next door.
International Older Persons Day is a day to celebrate the accomplishments and contributions to society that elderly people have made while also raising awareness of the issues they face.
Many older people fight day-to-day battles against social isolation and loneliness, memory loss, the physical impacts of ageing, elder abuse, or the risk of dangerous falls.
So this worldwide day of recognition, established by the United Nations General Assembly in 1990, aims to teach people how they can help tackle these problems our wisest members of society are confronted with in their old age.
At MM we decided we would spend the day choosing our top five older Mancunians – after much debate, here's our list!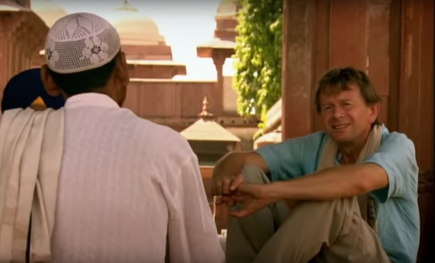 © BBC, viw YouTube, with thanks
5. TV Presenter, Historian and University of Manchester Professor Michael Wood
Michael Wood is one of our younger older people at just 67-years-old but has still accomplished loads.
A Moss Side lad with a love for theatre, Michael excelled in his studies making it to Oxford where he completed a degree in History and English.
He left his post-graduate studies to become a journalist for ITV and eventually made a name for himself at the BBC.
Michael has presented numerous television documentaries, including Great Railway Journeys, Conquistadors, The Story of India, and In Search of the Trojan War.
His intellect, good looks, tight jeans, and deep voice made him very popular with the ladies and he was dubbed 'the thinking woman's crumpet'.
Nowadays he is a professor at Manchester University and a director of independent television production company Maya Vision International.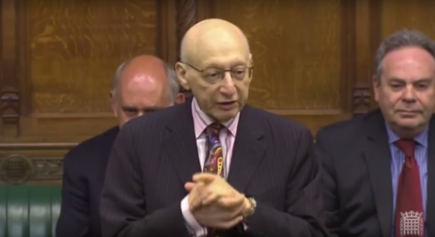 © DZNews, via YouTube, with thanks
4. Gorton Labour MP Gerald Kaufman
At 85-years-old Sir Gerald Kaufman is the oldest MP in Britain and has provided the longest amount of continuous service to parliament.
He was first elected as an MP for Ardwick in the 1970 general election and has represented Gorton since 1983.
Kaufman was one of 48 Labour MPs to vote against the government's Welfare Reform and Work Bill, which included £12bn in welfare cuts. In doing so they defied the party's leadership, which had ordered MPs to abstain.
And in the midst of debate on how to deal with the refugee crisis, Kaufman addressed parliament to say the UK should be taking 10,000 migrants every day.
His political career has seen him serve as Shadow Environment Secretary, Shadow Home Secretary, and Shadow Foreign Secretary but his remarkable achievements started long before that.
During his time at Oxford – studying Politics, Philosophy and Economics – he was secretary of the University Labour Club, where he prevented Rupert Murdoch from standing for office as he broke the Society's rule against canvassing.
He went on to become the assistant general secretary of socialist organisation the Fabian Society, a lead write on the Daily Mirror and a journalist for the New Statesman.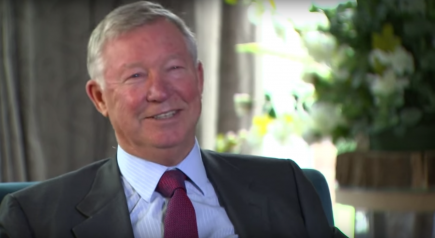 © Sky News, via YouTube, with thanks
3. Ex-Manchester United manager Sir Alex Ferguson
It should be obvious to anyone why we're celebrating the achievements of Sir Alex Ferguson.
The Glasgow-born former Manchester United boss won a whopping 38 trophies in his 26-year tenure with the Red Devils, including 13 Premier League titles.
Aside from his footballing – and horse race-owning – exploits, the generous Scot is never short of help for charitable causes and the Labour Party, of whom he has been a major donor and a life-long supporter.
Most definitely an honourary-Mancunian, Fergie is the most successful British manager of all time and is immortalised outside in bronze outside the main entrance at Old Trafford.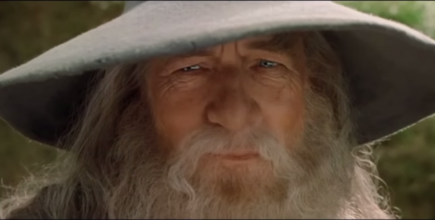 © New Line Cinema, via YouTube, with thanks
2. Actor and LGBT rights campaigner Sir Ian McKellen
Sir Ian McKellen has dedicated most of his 76-year life to the arts, fighting for equality, and doing charitable work for worthwhile causes.
Born in Burnley and with a house in Wigan, we can definitely claim him as one of our own, especially as he is a long-standing supporter of Manchester Pride –and has led the parade twice.
Sir Ian is one of the greatest actors of our time with countless awards for both his work on stage and on set, including two Oscars, and six Laurence Olivier Awards.
Not to mention he is both Gandalf in the Lord of the Rings and The Hobbit trilogies, and Magneto in the X-Men films.
But his work in the arts is matched by his work for LGBT rights – he is cofounder of Stonewall, and a patron of LGBT History Month, The LGBT Foundation, and The Albert Kennedy Trust – an organisation that provides support to young, homeless and troubled LGBT people.
And to top it all off he does a lot for charity too.
He was in an advertisement campaign for Age UK, and is an honourary board member for Only Make Believe – they create and perform plays in children's hospitals and care facilities.
Sir Ian also offered a great deal of support after the 2011 New Zealand earthquake, umpiring a charity cricket match and running a charity play.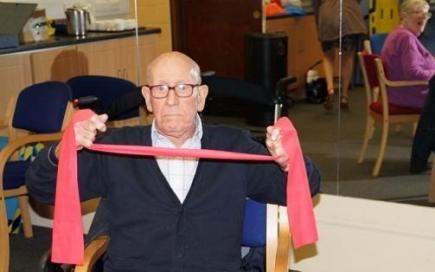 1. Oldham centenarian Joe Littlewoods
While most of us can't even muster up the energy to get out of bed early for that run in the morning, or hit the gym after a hard day's work 100-year-old Joe Littlewoods hopping on the bus to attend exercise classes twice a week.
When his wife sadly died last year, the fear of isolation became all too apparent for even the hardiest of souls.
Loneliness and falls, with no one immediately by many elderly people's sides, are a real danger. In fact 20% of hip fracture patients die within four months and 30% within a year.
So Joe decided to start twice-weekly, 45-minute falls prevention exercise classes around two months ago, which has not only improved his steadiness but also helped his confidence no end.
This comes as little surprise to Winifred even if it was hard to see her father struggle after the death of his wife.
"He's always kept active. He regularly bowled until the arthritis in his knees became too painful and he loved gardening too," she said.
A healthy man, Joe's only medication is a few vitamins each day while he received two knee replacements aged 92.
He is active, independent, confident and a real example to us all.
Main image courtesy of Garry Knight, with thanks.