In the wake of the siege of Eastern Aleppo by pro Assad forces, and the continuing horror and strife across Syria, MM spoke with Syria Relief media executive Tasneem Albarazi.
Ms. Albarazi, a film and media graduate, is a Syrian living in the UK and working with Syria Relief Charity UK to improve a terrible situation.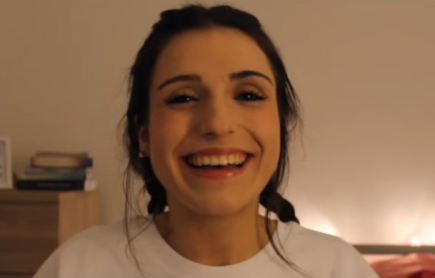 A FRIEND INDEED: Tasneem is dedicated to improving the lives of those in Syria through her charity work in the UK
Tasneem openly decries the destruction and desperation Syrians are experiencing inside Aleppo and is calling for people to stand with and support the people of Aleppo and Syria. 
Syria Relief was founded in Manchester in 2011, what inspired the formation of your organisation?
It was the start of the Syrian uprising. A few Syrian doctors here in the UK wanted to send some money to Syria. They raised quite a large amount of money just between friends and family.
But then at the time, it was quite early on in the Syrian crisis, and other charities were working in Syria so they had given them the money. So they decided to set up their own charity and they called it Syria Relief. And since then we have grown into the largest Syria focus charity here in the UK.
Syria Relief engages in a variety of campaigns, fund raising and a range of relief programmes. Can you tell us about what your organisation does?
Syria Relief has quite a lot of operational projects on the ground, from orphan sponsorship, to medical projects, to prosthetic limb clinics in Turkey. I mean the scope is quite large.
We work on livelihoods, which teaches Syrians new skills to help them be more independent. So in future they don't have to rely on charities like us, they have the skills and expertise to fund for themselves and be more self-sufficient.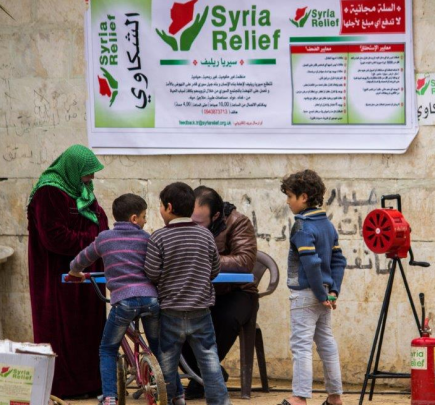 WINTERIZATION: Syria Relief, seen here in 2015, are this winter helping people through the worst cold spell in 25 years
So I guess that it ranges. We do medical work on the ground, we provide prosthetic limbs, we sponsor orphans, we have schools across Syria, we help with livelihood programs, we distribute food baskets. I guess you could say we do focus on short-term aid, such as winterization, blankets, clothes, food. And then we do long-term aid too, such as livelihood programs and education et cetera. 
With the eastern part of Aleppo – formerly held by rebel factions – now back under the control of pro Assad forces, what has this meant for the people in the city?
Well a few weeks back the people of Aleppo had to evacuate as the Assad regime gained control of the city. So there was a mass evacuation process. And what happens when there is a mass evacuation process, it results in there being high populations of internally displaced people inside Syria.
With Aleppo it was the city of Idlib that received the most internally displaced people from Aleppo, as Idlib neighbours Aleppo. So that is something that the charity (Syria Relief) focussed on, as well as providing shelter and winter aid to people who have left their homes and are currently without shelter.
What has been left in the aftermath of the battle for Aleppo, waged over the last four years?
There are no longer any functioning hospitals inside Aleppo. The area was besieged for such a long time meaning no food or medical aid was allowed to come in and out of the city, and if so it was very little.
Prices of food reached extortionate levels because of the siege, so many people were starving.
There's no access to medical healthcare. And then a few doctors went down to Syria during the Aleppo evacuation process, and they did say that people coming out of Aleppo looked like they were coming out of a concentration camp because of the sheer situation they were living in the past couple of years.
What has the ceasefire brokered last month meant in real terms for the people of Aleppo and Syria, and the relief efforts engaged there?
Well, ceasefires come and go inside Syria, so usually, from my experience, and what people say on the ground is that, ceasefires are usually in operation for a week and during that week it just means fighters can relax. Then, after a week they are back doing what they were doing before.
So no ceasefire in Syria has ever reached a long-term agreement. But I guess, in the short-term, it does kind of help people as there are no bombings and attacks.
I guess the best I can say about some of the ceasefires which have been in Syria is that it can help people in the short-term to kind of rebuild, until obviously the ceasefire is broken.
This has been the case in Syria so many times.
What challenges are faced by groups such as yours in bringing relief and aid to those in Aleppo and across Syria?
The main challenge is getting aid reaching the desperate in besieged cities across Syria.
Besieged cities means there are armed groups besieging the city meaning that nothing can come in and out. And for us, or any aid organisation that tries to gain access into these cities, it can be very costly and time consuming.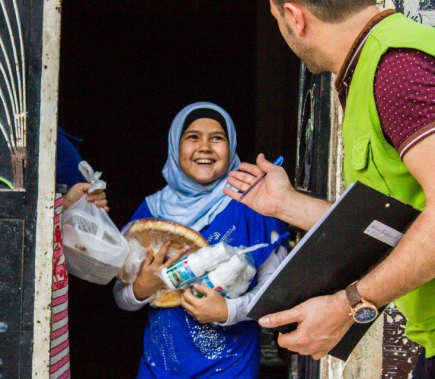 CONTACT POINT: Syria Relief say one of the biggest obstacles to providing support has been getting into besieged cities like Aleppo and Idlib
At the moment that's the biggest challenge that we are facing inside Syria: gaining access to besieged cities. And the security of our staff is a big issue for us because, for example, during the Aleppo crisis there was a lot of bombing in Idlib as well.
We have many offices inside Idlib, we have a lot of staff inside Idlib. So that is another obstacle that, as a charity, we have to look at: the security of our staff, because potentially they are working in a warzone. 
It is now winter and some areas of Syria have just seen their first snow for 25 years. What additional challenges will this pose for relief efforts and the people of Syria?
Since the crisis Syria has been experiencing really harsh winters. Syria Relief do operate a winterization program, which we have been doing for the past five years.
Every winter we go to areas where there's been snow storms, or there's snow, or flooding, and we provide heaters, mattresses, clothes and blankets for those in desperate need. Last month in one of the camps in Latakia, Western Syria, there was a snow storm and there was flooding as well.
Our team on the ground visited the camp and provided winter relief to those who were left vulnerable to the harsh climate.  
Food scarcity and a lack of clean and safe water is a major problem facing Syrians, especially those in the most war torn and rural areas. What can be done to combat this?
All I can say about that is we do operate a 'Wash' so that there is water and sanitation and hygiene inside Syria. So not only do we provide and offer water pumps, we also visit schools and educate them on hygiene. That's the best we can do at the moment to try and combat any waterborne diseases.    
On the Syria Relief website there's a story of a 10-year-old girl, Rinad, from Aleppo, who developed a number of phobias and mental health issues following the destruction of her home in Aleppo. Can you tell us a little bit about her story?  
Yes, Rinad was in Aleppo when the bombings were happening and she was heavily traumatised by what she saw. We operate a number of Child Friendly Spaces (CFS) inside Aleppo, so her mother got in contact with us, and we enrolled Rinad into a Child Friendly Space.
At the beginning Rinad was not operating with any of her peers, and she was not taking part in any school activities. But our team kept working with her, and now she is making friends and involving herself in activities at the Child Friendly Space we have in Aleppo.
In a study carried out on 1,500 Syrian schoolchildren by the National Centre for Mental Health, 96% were found to be in need of psychological treatment. There are many thousands of Syrian children who have been affected by the civil war, what has been the impact on their physical and mental wellbeing?  
There are many children in Syria that have been born in war, so all they have ever seen is war. It's not just about the bombings, the sound of bombings can have severe mental effects on children.
It's also the effects of losing loved ones, becoming orphaned, living in besieged areas, not having access to food and  medical care.
All these factors pose really, really, really strong things on children with regards to psychological problems in the future. Syria Relief runs a number of mental health centres across Syria, and, in our schools as well, we have teams of psychosocial support that we give to the children.  
The Syrian Civil War has left tens of thousands of children orphaned, what is the situation of these extremely vulnerable children and what is being done to help them?
Syria Relief operate orphan sponsorship programs, we provide healthcare, education, food and shelter for orphans across Syria. In terms of vulnerability, some orphan children, without access to education and without access to healthcare, can be vulnerable to joining armed groups.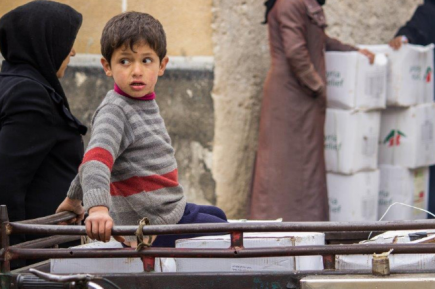 SUPPORT NETWORK: With three million children out of education and numbers of orphans ever increasing, Syria Relief's work with the next generations of their countrymen and women is vital 
We have developed resistance training which specifically helps children not to be exploited by armed groups inside Syria. So that's just one of the problems that children are facing who are orphaned and have no shelter nor a support system at home or in school. 
What has the Syrian Civil War and the intense battles for regions and cities across the country meant for the educational situation and prospects of Syria's children?
At the moment there's three million children who are out of education. And in the region before the war, Syrian literacy levels were one of the highest.
At the moment it's one of the lowest in the world. I think it's the second lowest in the world. This obviously is a big priority, because hopefully when the war ends we'd like to see Syrians helping rebuild their own country, rather than needing 100% support from the outside.
That's something Syria Relief really focusses on. We have 60 learning spaces across Syria and we really try to educate as many children as we can. A lot of our schools are placed in desperate areas, such as Ghouta, Latakia, Idlib and Aleppo, where we know there is limited access to education.
Our aim is to help as many children as we can. I know three million is a lot but we are doing are best to educate as many children as we can so that they can contribute to rebuilding their country in the future.
What is the next major challenge facing Syria Relief in Syria?
The next major challenge, in my opinion, is to provide relief for those who have been displaced from Aleppo. Right now Idlib has the highest number of internally displaced people.
In terms of displaced people who have left their homes, they are basically homeless in a warzone. There are many children who are homeless, and families who are homeless. So our main challenge now is to try and find shelter, whether it's temporary camps, to place the displaced residents across Syria, and to provide them with winter aid, because now it's the harshest winter in 25 years.
Also we want to provide them with something to keep them warm and some shelter to keep them warm until they are rehoused later.
What can people in Manchester, across UK and around the world do to help the people of Syria and become involved and aid the work which Syria Relief does?
I always say have a look at what some charities are doing. See what you think means the most to you. See what you think would help the most, for the Syrian people.
Some people are really passionate about education. Some people are very passionate about sponsoring orphans across Syria. So I would say have a look around, see what most interests you and what you personally think will have the most benefit inside Syria.
If you are unable to donate to a charity, then I do advise you just to raise awareness of the suffering in Syria and what some charities are doing.
For more information on Syria Relief or to donate visit  https://www.syriarelief.org.uk/ – Call: +44 (0) 161 860 0163, call their donation line: +44 (0) 161 854 0064 or email [email protected]
Images courtesy of Syria Relief UK, with thanks.