In the words of MCR Fashion Industry director Remi Akande, "not everything has to happen in London."
And so with a full moon over Manchester last night the Dead Legacy Autumn/Winter 17 showcase was held in collaboration with MCR Fashion Industry at the Neighbourhood bar and restaurant in Spinningfields.
Dead Legacy is a premium Manchester clothing brand owned by Julie and James Featherstone – a couple who have created the brand with individualism in mind by making its wearers stand out with frequent uses of eye-catching graphics on their pieces.
One of these new graphics were presented very proudly at the showcase: a black t-shirt sporting a red and white graphic wowed the audience as it was paraded down the catwalk.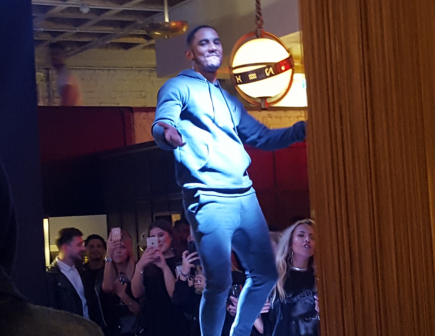 All the pieces revealed were heavily complimented by the luxury rockabilly Neighbourhood atmosphere and was the perfect choice for this year's AW17 showcase.
Hosts MCR Fashion Industry have built a reputation for supporting growing brands in Manchester by giving them a platform to project themselves onto the world of fashion.
"Fashion in Manchester is different to London, its unique," added Akande.
The showcase expressed this idea of unique Mancunian fashion and the northern spirit that goes along with it. Here solicitors, fashion designers, celebrity bloggers, prestigious brand owners and even dancers mingled freely.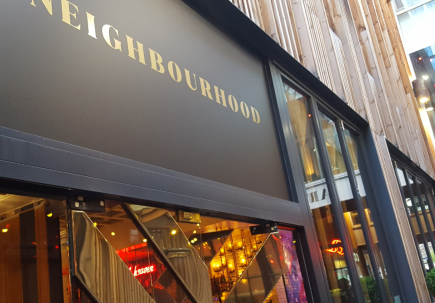 One of Neighbourhood's regular dancers, Leah Taylor spoke of MCR Fashion Industry always generating "a very welcoming atmosphere."
It's a reflection of the ethos that MCR Fashion Industry is trying to promote, as one of the co-founders Domain Esdale explained succinctly.
"We're trying to create a love for fashion."
This love for fashion was indeed achieved at the showcase. Every model who stepped on the catwalk at each presentation was met with a storm of applause.
"We wanted to do something for the city – bring everyone together," added Esdale.
Together everyone was.
The verdict of the night can only be summed up in the words of James Featherstone: "This is a great brand, but more importantly, we have great people."