A team from West Africa have played under the name Medina Burnley for the last few decades.
The club from the village of Medina Sering Mass in The Gambia was established by Alex Jagne, who spent some time in England and, inspired by Burnley F.C, set up his own version of the Lancashire club in the 1980s.
Alex coached the team, who are still going strong today, and his nephew currently lives and works in Burnley.
Now a Burnley F.C. steward, Ebrima Jagne said his uncle was always discussing football.
"Whenever he was back in the village he would talk to us about Burnley and then he set up the team."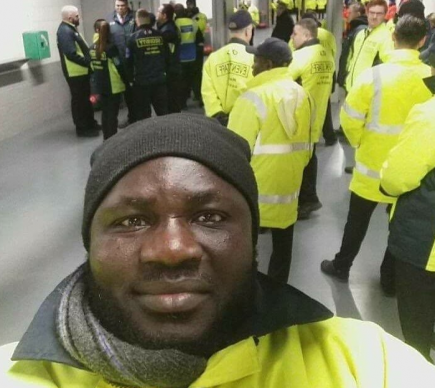 FAN FAVOURITE: Ebrima Jagne moved to Burnley in 2014 and now works as a Turf Moor steward, proving a big hit with Clarets supporters
Unfortunately Alex died in 2011 but his memory lived on as he influenced Ebrima who moved to Burnley in 2014 and visited Turf Moor to watch the team his uncle had always talked about.
Ebrima later left his job as a textile engineer to join G4S as a security officer and since 2017 has worked as a Turf Moor steward.
Over the last year the security guard has become a Claret's fan favourite on Twitter with over 900 followers. He even has people approaching him in the streets to take pictures.
"People recognise me when I'm out in town," said Ebrima.
"It makes me feel like a part of the community."
DREAMING OF THE BIG TIME
Ebrima goes back to The Gambia twice a year to visit his wife and previously took back some Burnley shirts with him to supply the village.
He keeps an eye on the team his uncle established and has high hopes that some of the more established players will appear in the Clarets first team one day.
"They have some very talented players there, if Burnley F.C saw some of them playing in Medina they would snap them up," he said.
"Jully Ndow is a left-winger and Ousman Fall is a striker, they have real skill on the ball."
Ndow, the team's captain, scored 32 goals in 41 games playing on the wing last season.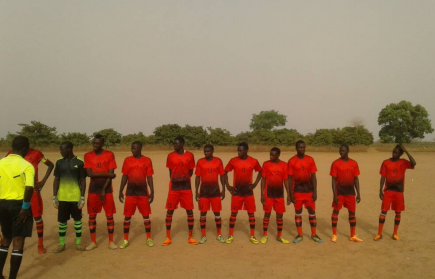 'REAL' SKILL: Medina Burnley stand primed for a game in their native The Gambia
He said: "I watch some of the Burnley games. I'm glad that we have named our team after them.
"My dream is to play for Burnley one day, it would be very nice if some scouts could come out and watch me." 
Maybe one day we will see Jully play in the Premier League but for now him, Ousman and the rest of the team will have to stick to the next best thing: Medina Burnley.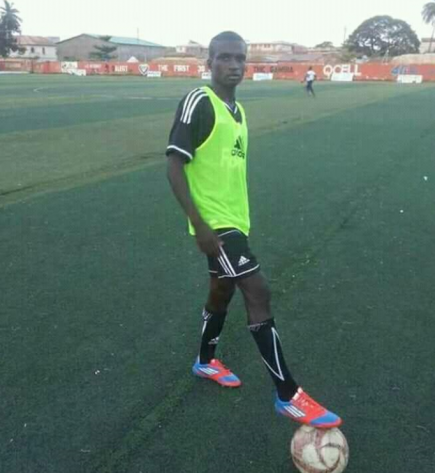 PLAYER OF THE YEAR: Jully Ndow, who scored 32 goals in 41 games playing on the wing last season
Image courtesy of Ebrima Jagne via Twitter, with thanks.