The headstone of Martin Hannett's gravestone reads simply 'the creator of the Manchester sound' – a fitting tribute to a true musical visionary.
Hannett, who died of heart failure at the age of 42, is largely credited with revolutionising the Manchester music scene.
The Mancunian record producer helped transform a defiant collective of musicians into an iconic collection of record labels that brought the sound of Manchester 's clubs to the masses.
Now, the man behind New Order and Joy Division, is the subject of a new documentary 'He wasn't just the 5th member of Joy Division', released May 5, that will tell Hannett's untold story.
Director Chris Hewitt, who helped Hannett's widow Wendy produce the headstone, said the words which adorn it couldn't be more fitting.
 "I don't think you get a better description really because without him there'd be no New Order, no Joy Division, no Stone Roses, no Happy Mondays, no John Cooper Clarke," Hewitt said.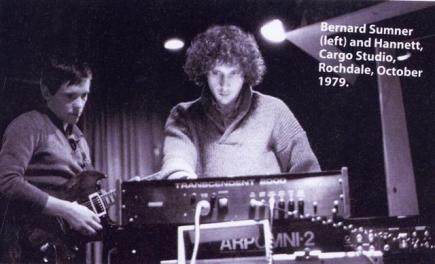 JAMMIN': Hannett with Bernard Summer of Joy Division (Image courtesy of Chris Hewitt and Daniel Meadows, with thanks)
 
Hewitt has painstakingly put together the documentary – which will be launched at Gorilla on April 10 – since 16 years' worth of interviews, tapes and notes were dropped at his door in 2009.
Just over four years later, and with additional interviews and features to boot, Hewitt has shown the same attention to detail Hannett used in his production of classic albums like Joy Division's Unknown Pleasures and Closer.
Hewitt's exploration of the sci-fi obsessed Dr Who lookalike will aim to get inside the head of the musical genius whose sound was as unmistakeable as any of the artists he worked with, including bands such as Irish rock legends U2.
But what was it like to work for the legendary Mancunian maverick?
"Petulant, moody, overbearing, a pain in the arse," is writer and friend CP Lee's assessment. "He was a pioneer, he wasn't messing about. Martin did it 100%.
"I didn't always like the aesthetics of the sound but now, years later, I do get it."
Hannett's unique blend of sound and chemistry lead to many labelling the producer a 'musical alchemist'.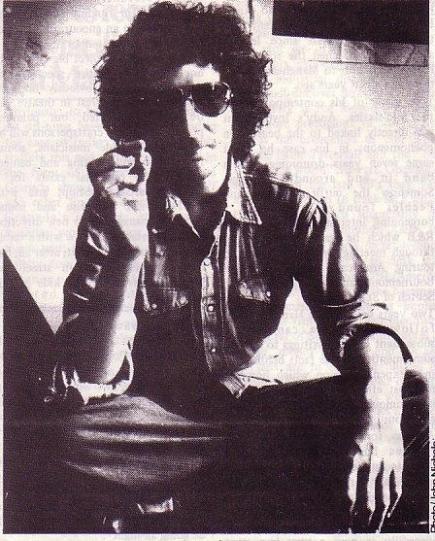 PIONEER: Harnett is one of Manchester's most iconic producers
"It was almost alchemy. He was fascinated by chemicals and explosions," said Hewitt.
Lee agreed: "He was an alchemist of noise. It was his great gift and also his great curse."
That's why Lee will be 'treading the boards again' when he plays at the launch of the documentary about his friend – 23 years to the day after Hannett's death.
"He was fascinated with the number 23," explains Hewitt. "It was something to do with there being 23 pairs of chromosomes in the human body. I guess it is karma (that it is the 23rd year since his death)."
Hannett, who studied chemistry at the Manchester Institute of Science and Technology, was obsessed with sound and experimented from an early age.
At the age of ten, he was playing records to his neighbours.  At 12, he had a hi-fi that Hewitt claims was 'worth more than some of the houses where he lived'.
The experiments carried out between 1975 and 76 saw Hannett become a key part of Music Force, a Manchester collective of musicians formed in reaction to police reprisals against the city's burgeoning music scene.
These formative years implanted an idea in Hannett's head as he aimed to break the London stranglehold on the music industry.
Later in 1976, Hannett worked with the English punk band Buzzcocks on their first EP Spiral Scratch, which was released at the height of the punk movement in 1977. 
Hannett sold the original pressing of 500 copies in an afternoon.  He finally got his break.
"Lots of people see that as the birth of indie rock in the world," said Lee. "And Martin was behind that."
Hannett's obsession with sound led to numerous legends surrounding the lengths he would go to in his experiments.
Lee claims he once went to record the sounds of the moors at five in the morning, while Hewitt adds he could recall a John Cooper Clark recording session in a cave in Derbyshire.
For the film, Hewitt tapped into Hannett's manic mind-set to reproduce his most famous sound effect – the lift from Strawberry studios which featured prominently on Unknown Pleasures.
"We just fixed it in October after it hadn't been working for 20 years," explained Hewitt. "We ran it up and down and played music down the shaft like he used to do.
"We even put keyboards in the lift."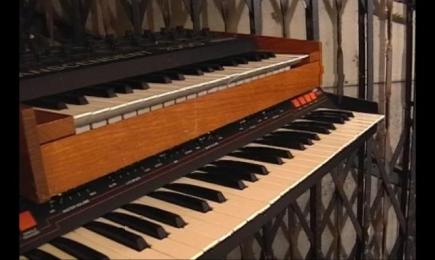 UNORTHODOX: Hannett famously stuck keyboards inside a lift 
 
This DIY approach to production was a hallmark of Hannett's style, making a mockery of the megabucks music mogul-driven industry.
Hewitt continued "He used to use toilets and cupboards; people would spend millions to make these beautiful studio rooms and Hannett would say 'let's put drums in the lift or put the bass player in the toilet.'"
After making his name with Rabid Records, Hannett hit his stride with Tony Wilson's Factory Records. The prolific partnership saw massive success, famously producing Joy Division's classic song Love Will Tear Us Apart.
Originally recorded in 1979, Hannett disliked the original version, as did frontman Ian Curtis, and it was redone in 1980.
The process highlights Hannett's search for perfection, particularly with percussion, as Joy Division drummer Stephen Morris demonstrates in an interview with magazine GQ.
Morris recalls how Hannett called him back to the studio in the early hours of the morning to re-record drum sounds after spending the entire day creating the original sound.
"It sounds like he was a tyrant, but he wasn't, he was nice," said Morris. "Every time I hear it, I grit my teeth and remember myself shouting down the phone, 'YOU B*STARD!' 
"I can feel the anger in it even now."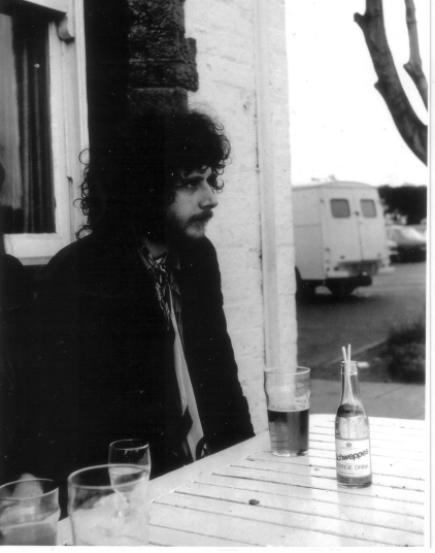 RELAXING: A rare shot of Hannett not consumed by music
 
However, Hannett's constant deconstruction of songs and hectic lifestyle, as well as his heroin addiction, took its toll and the innovator died from heart failure at the age of 42.
"He was his own worst enemy," suggests Lee. "It was deconstruction allied with music. And, of course, while he was doing that, he was busy deconstructing himself."
The film aims to show Hannett's influence around the era of the famous 1976 Sex Pistols gig at the Lesser Free Trade Hall that is credited as 'inventing Manchester music'.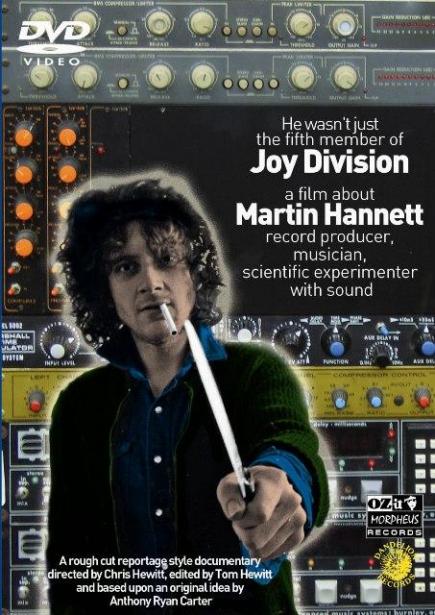 IMMORTALISED: Hannett on the cover of the documentary 
 
Legend suggests the concert, which saw the likes of Morrissey in attendance, spawned bands like the Smiths, the Buzzcocks and Joy Division.
Hewitt aims to give insight into how the man who put Manchester on the music map rose to prominence.
Hewitt said: "For at least 20 years, Hannett was gaining his knowledge about music and constructing sounds before he even went into the studio with Joy Division.
"And that story has never really been told."
The documentary will be launched on May 5 and a preview of the film along with an evening dedicate to Martin Hannett will be on at Gorilla on April 10. Visit here for more information.