A Dragons' Den reject, who bounced back after being turned down by the five steely-faced investors, could soon have the last laugh.
Dan Clauderay, who appeared on the infamous BBC show in February is the founder of Approved Food – a website specialising in flogging food past its best before date.
And very soon, Dan could be given the chance to pitch to the don of the business world, Richard Branson.
Much to the Dragons' frustration, Dan has seen huge success ever since he failed to secure a cash injection of £150,000 in return for a 10% stake in his company.
Undeterred by their dismissal, he bounced back to raise £400,000 through various loans and investments, with the company now raking in £4m a year, shipping over nine million items across Europe.
Speaking on Wednesday night to aspiring entrepreneurs, Dan delivered anecdotes, tips and tricks to a captive audience of fresh business minds wanting to follow in his footsteps.
He spoke about the journey that Approved Food has travelled since its launch as a small start-up in 2008, explaining how his simple model for success operates.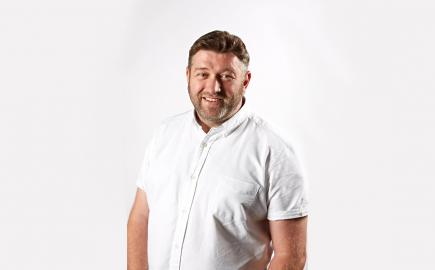 'NO STRANGER TO THE LIMELIGHT': Foodie entrepreneur Dan Clauderay could be pitching to Richard Branson soon
The Sheffield-based entrepreneur buys up cheap out-of-date stock from food manufacturers, wholesalers and distributors still within its 'use by' date.
It's an often-mistaken fact that 'best before' dates are based on quality, not safety, so while your food might not taste as fresh, it's not going to kill you.
The one to be aware of is 'use by dates', especially on fresh foods like milk, meat, fish and salad – eating these after this date could definitely make you ill.
It's for this reason that Dan doesn't trade in chilled or frozen food, instead concentrating on crisps, cereal, and chocolate which doesn't go off so fast.
By snapping up out-of-date products the big supermarkets won't touch, Dan cashes in on the gap of time between 'best before' and 'use by' to sell products at a fraction of the cost.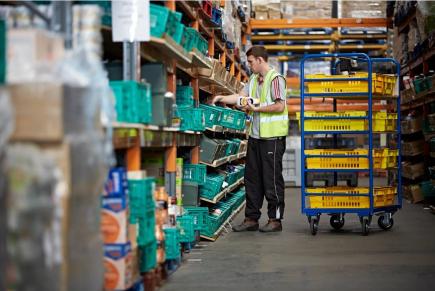 CASHING IN: Approved Foods buys up stock between the best before and use by dates to flog at bargain prices to the public
But his business has attracted mixed reviews from the media, with some expressing concern for public health and others championing the frugal idea for its environmental benefits.
Dan's involvement at Wednesday's event, held at Manchester IT hosting company UKFast, was partly in preparation for his potential pitch to Richard Branson.
Currently one of the semi-finalists in Virgin Media's 'Pitch to Rich' competition, Dan is now campaigning for more votes from the general public to get him to the final stage, granting him the opportunity to pitch to the Virgin founder.
"Considering where I have come from its safe to say I'm no longer a stranger to the limelight now," said Dan.
"But the next challenge and the opportunity to pitch to Sir Richard Branson and his team is certainly one of the more scary presentations I may face."
Let's hope he impresses Branson more than he did the dragons.
To vote, click here.
Images courtesy of Approved Food, with thanks