A leading bridal designer will be coming to Manchester this month to help brides in search of the perfect wedding dress find 'the one'.
Charlotte Balbier will be on-hand to offer expert advice and styling tips at the North West Wedding Fair, which promises to be a fantastic day-out for the whole bridal party and runs from September 26-28.   
And MM readers can get a third off ticket prices when they book online by using the discount code: NW73.
The 32-year-old, from Wilmslow, has spent more than a decade in the industry designing and creating gowns and is currently in the running to be crowned Best Bridal Designer at The Perfect Wedding Awards.
She told MM: "I'm really looking forward to the event and it's so lovely to be doing this in the North. It's always a really nice opportunity for me to meet the brides and have a chat with them and help them decide on the perfect dress.
"I did the fair in the spring and we had hundreds of girls coming to see us. Some knew exactly what they wanted and some were at the very beginning of their journey and were a bit unsure and then others had already bought the dress but wanted some styling advice about what accessories to wear.
"There's been a really nice mixture of styles this summer, lots of the floaty chiffon dresses and full gown skirts have been really popular and lots of people have been opting for the shorter dresses as well.  There's so much choice these days and girls can really bring out their own personal style."
The three-day event promises to showcase an 'unrivalled' selection of dresses from the area's best boutiques, from couture and designer labels to mainstream brands – and with so many styles on offer it's easy for brides-to-be to feel overwhelmed.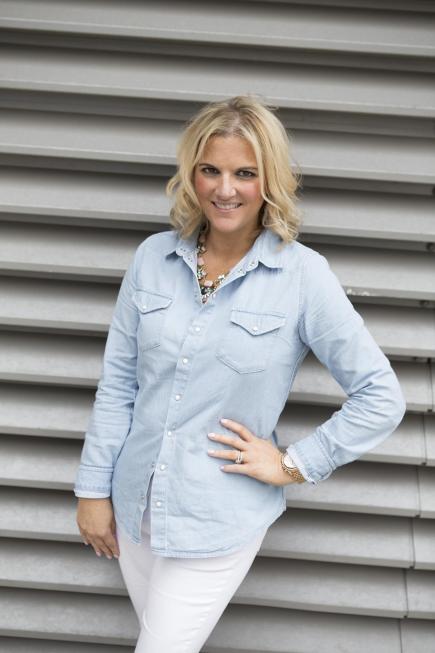 GRAND DESIGN: Charlotte Balbier has a decade's experience of making bride's dream dresses
But Charlotte says the trick is to take full advantage of the stylists to get the best garment to walk down the aisle in. 
She said: "The key to finding the perfect dress is to come with an open mind and to listen to the stylists and trust their suggestions.
"At first, you might be surprised by what they suggest – but just give it a try because usually we can tell straight away what will look good and what will suit you.
"Don't compromise on the fit and how it makes you feel, you can try on one hundred dresses but then you'll find one and it will give you that special feeling and then you'll know that's the one."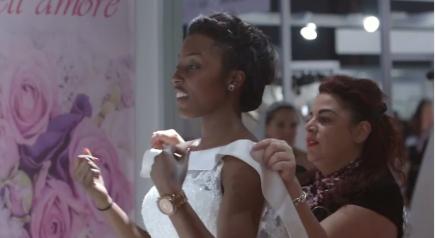 ON HAND: Experts, designers and stylists will be at the Wedding Fair to offer advice and tips
Though the dress might be the cherry on the top of the three-tiered wedding cake, brides will also have the chance to meet photographers, drivers and caterers and can sip on afternoon tea and champagne while taking in all the fair has to offer. 
Wedding experts will also be hosting a selection of workshops and seminars and planners will be on hand to offer advice on how to achieve any dreams without breaking the bank. A whole host of make-up artists and hair gurus will also be available, sharing style secrets and offering tutorials. 
And to get a THIRD off your ticket price just quote NW73 when you buy online.
Charlotte said: "There's so many inspirational things at the show and any brides at the start of their journey can come down and get loads of ideas or those that are coming up to their special day can go with a check list and make sure they've got everything covered.
"It's just a really enjoyable day and there's so much to see and cake and champagne to try. You can have a chat with all the professionals and you can book things there and then and receive some excellent show discounts."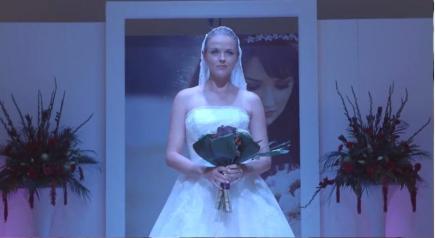 BLANK (WHITE) CANVAS: Charlotte says keep an open mind to stylists' suggestions to find the perfect dress
For those looking for the VIP experience at the show, the VIP ticket packages include two chilled glasses of bubbly, an exclusive luxury goody bag and reserved seating at the catwalk shows. 
The fair will run from September 26–28 at EventCity. For more information, visit the Wedding Fair's website.