You don't need us to tell you how incredible this city is.
It's a clubber's mecca, the stomping ground of some of the world's greatest bands and (depending on where your allegiance lies) home to the best football team in the world.
So, a day out in the capital of the north should be exciting, shouldn't it? The problem is, there's so much to do that it's tough to know where to start.
So, to make things a little easier for you, we've planned out the perfect day out in the city. Hats off to you if you can manage to keep your crew organised enough to finish all these activities.
From stadium tours to a few games of poker at the casino, it's a busy schedule, so don't feel bad if you can't manage the entire list — at least in one day.
You'll find some of our suggestions depend entirely on what event happens that day, so feel free to pick what you like and ignore the rest.
The stadium tour
As we said earlier, Manchester is home to two of the world's biggest clubs, and a tour of either stadium is a must for even the most casual of football fans.
Both clubs offer guided tours where you get to visit the dressing rooms, sit in the dugout and see the silverware won throughout history.
But if you want to go the extra mile, the club legend guided tour is the way to go. Remember, though, that you won't get the same experience on match days.
The match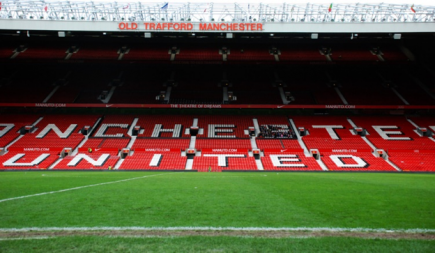 RED OR BLUE? A day out at either club is a fantastic experience (image courtesy of Flickr / CC BY 2.0)
You didn't think we would talk about a day out in the city without recommending that you go to the match, did you?
Even if you're not a football fan, there's something about the excitement of a match day that is hard to pass up.
The thing is that with both teams being so hugely popular, tickets are like gold dust. So, you'll need to plan well in advance if you don't want any disappointments or end up sitting at opposite ends of the stadium.
Match days are a lot of fun with everyone in a bit of a party mood. However, if you can, we'd suggest going for an early kick-off if possible. That leaves you with plenty of time to get back into the city so that you can tick off some of the other things on our list.
A trip to the casino
Now, as you know, the nightlife in Manchester is hard to beat, and with so many options available, we're going to suggest hitting the casino in the afternoon.
Yes, it sounds a bit odd, but the city's casinos are open 24 hours a day, so it makes perfect sense. Slots, poker, blackjack and roulette are all available in the Grosvenor, Genting and Manchester235 casinos, so it's highly likely you'll find something for everyone.
If poker is your thing, we strongly suggest you start off with some low-stakes Texas Hold 'em. Remember that when playing poker, you need to be 100 percent focused and have all your wits about you, so by sticking to a low-stakes game, you're minimizing the risk.
You can say the same for blackjack and roulette: Bet small, and you'll have way more fun.
The truth is, one of the reasons we're suggesting you slot your poker activity into the afternoon is that it encourages you to stick to a plan of playing for only a few hours.
Book a restaurant for the evening, and you'll have no choice but to drag your pals away from the tables so that you can make that reservation. As we said, it's all about having fun and minimizing the risk!
Dinner and a laugh
If you're going to eat out, you might as well have a laugh while you're there, shouldn't you? Open for 25 years, Manchester's legendary Frog and Bucket Comedy Club is the best place in the city for a few laughs.
They serve food from 7 p.m. to 10 p.m., and you can even pre-order, so it's ready for you when you get there. Trust us on this one: There's nothing quite as memorable as laughing your way through a meal with your mates.
Hit the clubs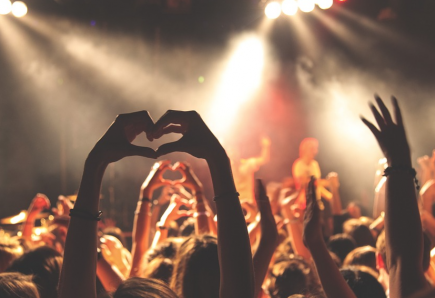 I HEART MCR: Everyone loves a night out (Image courtesy of Pixabay / CC0 1.0)
This part is where it all gets a little confusing. There are so many clubs in the city, with each one billing itself as the best night club in Manchester.
The truth is that no matter where you end up, you'll likely have a fantastic time. All that you need to decide is which venue is the most convenient.
Albert Hall is possibly the most iconic as there are few venues in the world that can boast such incredible and historic surroundings.
Next door, there's Club LIV, with its marble bar and giant LED screen, making it one of the swankiest clubs in the city unless, of course, you count the Bijou Club that has a secret garden and water features.
If cocktails and tiki themes tickle your fancy, it's Lola Lo, but this place is only about the cocktails.
Then there are the legendary clubs such as The Warehouse Project and Gorilla.
Both often play host to some of the most famous DJs on the world circuit and have produced some of the most epic nights in Manchester club history.
If you're looking for a banging night out, one of these last two are a must.
Late-night munchies
All that dancing will have worked up an appetite, but a 24-hour fast food place is not what you want. Luckily, in Manchester, you're spoiled with plenty of late-night eateries open until the small hours of the morning.
Take Archie's on Oxford Street, for example. This place serves incredible burgers and shakes until 4 a.m. on the weekends.
Head into Chinatown, and you can enjoy the best Asian food at Pearl City right up until 3:30 a.m. And if you're in the North Quarter, have a slice of pizza at Crazy Pedro's, which is open until 4 a.m.
So, as you can see, as far as epic days out go, Manchester has you covered.
A footie game, a few hands of poker, some laughs over dinner and a fantastic night of clubbing: what more could you want? Just let us know how you got on.
Main image courtesy of Flickr / CC BY 2.0