A truly engaging, self-confident and multi-talented lady, Nina Nesbitt is clearly capable of leaving a lasting impression.
In a relaxed and informal conversation with MM, the singer revealed all manner of fascinating details about her life. Not least that her middle name Lindberg is her Swedish mother's maiden name.
Nina paused then laughed upon being quizzed over such a topic. She declared: "Nobody has ever asked me about the origin of my middle name before."
These days most are understandably curious to know how Nina asserts her individual identity after having been in such a high profile relationship with Ed Sheeran which made headlines back in 2012.
Unfazed by the curiousness into her love life, the 25-year-old explained: "I don't really think I have an issue with being an individual because that relationship was seven years ago, and it's really irrelevant to my dating life now."
She added: "Obviously he was a big part of my life in general, as a person, you know giving me that first opportunity to go on a tour. I think a lot of people associate me with him in that way but I wouldn't say anyone thinks of me as his ex-girlfriend now."
Nina does think that former associations are something that celebrity women can struggle with, but she understands why such labelling occurs.
As for Ed, she said: "I think, as a musician, he's been instrumental in my career, but I don't really have an issue with people labelling me as his ex."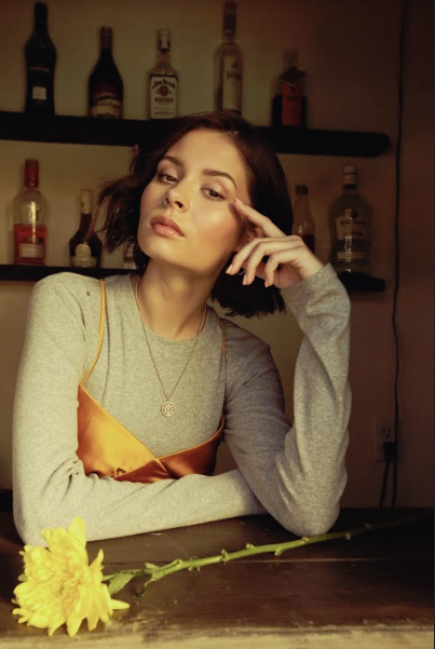 With justifiable pride, Nina added that she has since built her own career and had chart success as a result of her own efforts.  She giggled as she added: "I have lots of strings."
Nina is embarking on a tour alongside Lewis Capaldi and, excitingly for all concerned, she'll be playing Manchester's Albert Hall on Tuesday, November 6. 
So, how exactly did this exciting collaboration with Lewis come about?
It turns out that Nina and Lewis are both from West Lothian in Scotland. Nina had not heard of him until fairly recently, but he had apparently been a fan of hers for ages, since her first EP. Lewis had gone along to her to her gigs, covered her songs for competitions and applied to support her on tour a few times, but she never actually knew it was him.
And then he released the song Bruises on New Music Friday, which impressed Nina.
She reflected: "I just had to find out who it was, as I thought it was so good. I remember hearing it and thinking 'I like that; I think that's amazing'."
Nina eventually tracked Lewis down and found out 'he lives in literally the same place as me'. She explained that she 'reached out to him about doing a writing session, so we had a session and just hung out from there'.
Now, the songstress thinks he is one of the most exciting new artists. Firmly believing that much of the music scene is now about following a trend or trying to be cool, she thinks Lewis is just a timeless artist with a great voice and great song writing skills.
Nina has not previously played at the Albert Hall, but she's aware of its iconic status in the city. She spoke with genuine thrill in her voice as she revealed she will be playing acoustically, and that the big old preaching hall will enhance the sound.
It was actually in Manchester that Nina performed her first ever gig. As a 16-year-old she took to the stage at the Roadhouse in the Northern Quarter. She has performed in the city multiple times since then and is happy to confess that she absolutely loves the Manchester crowd.
Some three years ago, Nina was invited to attend the Women in the World summit – an annual gathering of luminaries promoting the cause, now in its tenth year. She was asked to take part in the panel and offer her perspective as a young woman who had grown up with social media.
Nina – who felt honoured to have been invited to contribute to the event – explained: "I think the internet is amazing, but there is quite a lot of pressure, particularly on young girls to look a certain way."
Given Nina's interest in such issues, I asked what advice she would give to the young women of Manchester about their place in the world, particularly after the Arena attack?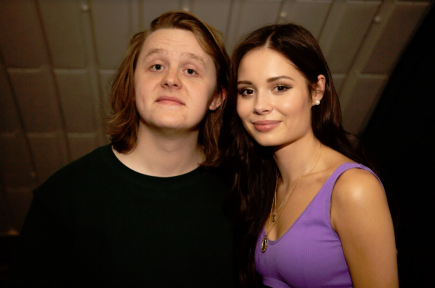 She praised Manchester for its strength, sense of community, and its devotion to music. 
She said: "It's the sort of place where I could have done a show five years ago and I'd get the same front row now. People are very dedicated and make you feel great at the gigs."
In terms of Manchester's young women, she was keen to emphasise that whatever it is they aspire to be they should work hard, believe in themselves and use every tool at their disposal, particularly the internet.
Nina pointed to the bravery of Ariana Grande in putting on the One Love Manchester concert in the wake of the attack. It's easy to sense that Nina was inspired by what she perceives as a selfless act, on which others can model their behaviour.
Nina's song-writing contains a lot of personal emotion and experiences, which could possibly pose an issue about she separates her public self from her private self.
She revealed: "I don't really mind people discussing things about me. I'm quite lucky in that I don't have anyone harassing me. So it's not really difficult for me.
"I'm the sort of person that has always been open with my song writing. I know everyone realistically goes through the same things and so, yeah, I'm pretty much an open book."
I found it fascinating that Nina maintains her enthusiasm for such public access to herself, given reports she had been the victim of a stalker. The starlet was happy to confirm that these reports are, unfortunately, true.
She divulged: "Yes, I had somebody online sending me strange messages. I do think the internet opens you up to great people and also some people who have got slight issues like that.
"I would urge people to be careful who you're talking to online, especially if you don't know who they are."
Let us be clear: Nina Nesbitt is young, bright and talented. She has a lifetime ahead of her in a creative industry that will take her in all kinds of directions.
With this in mind, I explored what success looks like for her.
She pointed out that she thinks the idea of success changes constantly. Her 14-year-old-self would consider what she's currently doing as 'success', whereas now she is setting her sights on new goals.
With sagacity, Nina turned the question on its head and said: "I think failing is something where you're not doing what you love and you're not happy with what you're doing. That's what failing is."
For those who have not yet seen the video for Nina's single Loyal to Me it features fantastic wardrobe and choreography. It's well worth checking out, especially since Nina was involved in the design.
She revealed that she knew exactly what she wanted for the video. She was set on the ballet themed, romantic P!nk-meets-androgynous look, so she just worked with a few people to source the outfits.
A lot of the creative and visual ideas came from her because that is something that she is really interested in.  
She added: "All the artwork on the album has a theme. And from each single the artwork tells a story."
When I first heard Nina sing, I felt I recognised shades of Cat Power in her voice. I asked Nina if Cat had any influence on her style.
It turns out that, whilst Nina is familiar with the name she has never actually listened to Cat. However, we laughed as Nina admitted she was now intent on going to check her out after the comparison!
Until then, there's plenty to get excited about ahead of Nina's show at Albert Hall.
*Nina Nesbitt is performing alongside Lewis Capaldi at Albert Hall, Manchester on Tuesday, November 6. You can buy tickets HERE.