The coronavirus crisis has had an indescribable impact on the country, with a massive effect on all of our social lives among the ways the world has changed as a result of the pandemic.
Virtual nights out were already starting to become popular before the virus began to spread, giving people the chance to socialize without having to leave the comfort of their own home.
Now we are all stuck inside for long periods, these virtual nights have been a lifeline for individuals who may have otherwise felt cut off from society. So, what are some of the most popular types of virtual nights out that people have been enjoying during this time?
Pub quizzes
Part of the British culture, the pub quiz lives on in lockdown – it's just everyone is now at home. Many people are doing pub quizzes on multiple nights of the week these days. They act as a great way to socialise and keep in touch with loved ones that we cannot currently visit in person.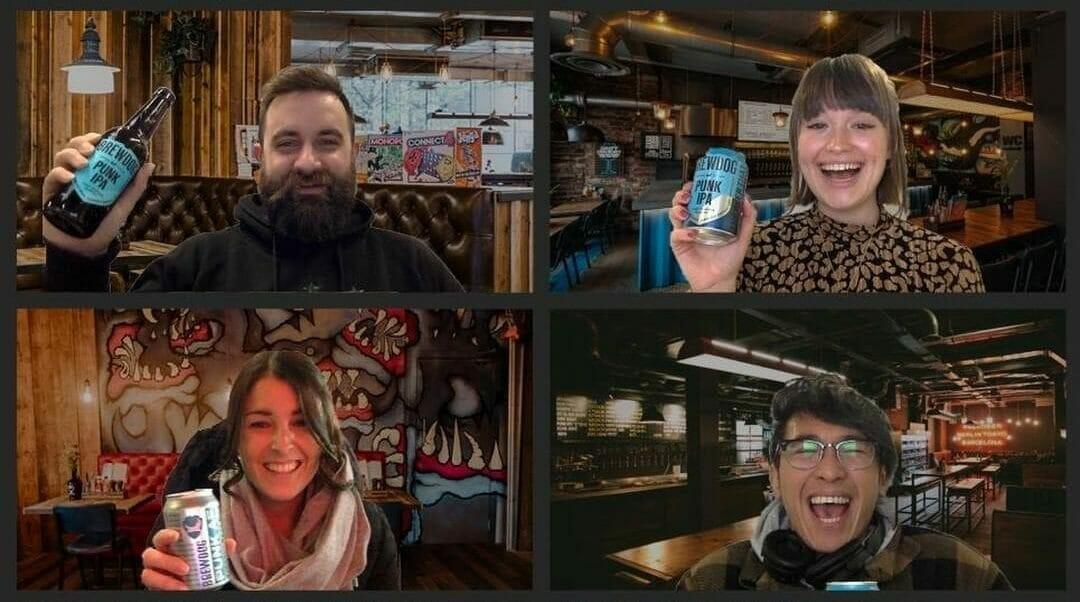 A quiz also gives some form of structure to an evening that might otherwise be spent getting increasingly frustrated by an unreliable internet connection that makes communication hard.
The rise in virtual pub quizzes is one of the reasons why the communications company Zoom is booming right now. The firm recently reported a 30-fold rise in use of its software, which has been widely adopted by businesses as a way to host remote meetings during the pandemic.
However, Zoom has been criticised for security issues, leading to other apps seeing growth in their users due to the amazing rise of virtual pub quizzes over the last couple of months. Social media has been going mad for virtual pub quizzes of late as well. As long ago as March – which feels like a lifetime ago! – nearly 200,000 people attended a virtual quiz on Facebook.
Online casinos
With bricks and mortar casinos among the businesses that have had to shut their doors due to the lockdown, people who want to have a bet have been forced to go online instead. The good news is there are plenty of offers and promotions available for people to use when betting online.
At most online casinos it's common to receive a bonus when opening an account. So all you've got to do is connect with your friends and snatch up a free gift for your sign up – there are plenty of game choices waiting.
Whether you want to go old school with casino classics such as roulette and blackjack or try out some of the more modern slot games that are available, there is bound to be something for you. Winning money on a virtual night out in your own home – what could be better than that?
Gigs, club nights, comedy clubs and raves
Live music is one of life's great joys, but the pandemic has rendered it impossible to go to gigs in person right now. There are still plenty of ways to get your fix, though, with a lot of acts and bands using apps like Instagram to give performances for their fans. Online festivals have even become a thing, with Sheffield singer Self Esteem putting on two fun-filled weekends to date.
Raves and club nights are being held over the internet too, so if you want to have a big one while staying at home you can still do that. At least you won't have to fork out for a taxi home!
An alternative is a virtual night out at the comedy club. Many comedians have taken to using social media to perform their acts, with comedy clubs not expected to reopen any time soon.
Comedy at The Covid Arms is one of the most popular virtual nights out right now and it has raised many thousands of pounds for charity in the process.
Netflix parties
Cinemas could be shut for a while yet but watching films with friends is not out of the question.
Netflix was already a part of daily life for most of us before the coronavirus but now it is more important than ever before.
Screen-sharing apps make it possible to watch a film or TV series with your mates through Netflix without having to get off the sofa.
All you need to do is agree on what you're going to watch – cue the endless scrolling!