More than 320 people were summonsed to court every single day on average last year as Manchester City Council hunted down nearly £12million in unpaid council tax, MM can reveal.
A shocking 85,000 residents – 14% of Manchester – were unable or unwilling to pay between 2013 and 2014.
The result was thousands of council-sent court orders; a significant rise over the average 53,000 summonses issued in the previous three years.
The figure has increased since 2013, when MM revealed 50,000 had been summonsed to court, an average of 198 every day. 
The amount of council tax owed had also swollen to £12million in 2013/14, extending by £1million each year since 2010.
The director of Manchester's Church Action on Poverty, Neil Cooper said: "I am not surprised by it; it will be a direct consequence of the cuts to council tax benefit.
"It's the assumption that everyone is now able to pay a contribution towards council tax which has never been the case in the past.
"If people don't have the money, they don't have the money, and if people cannot buy food or pay heating bills, I think paying your council tax will come a long way down the list."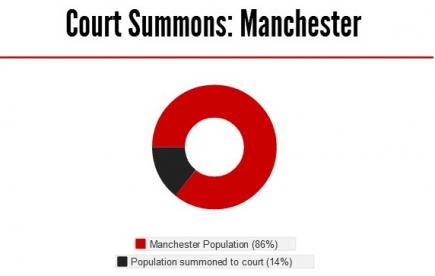 The figures, obtained via a Freedom of Information Request, come a year after a 3.7% increase in council tax and various cuts to council tax benefits.
A statement from Manchester City Council attributed the steep increase in summonses to the benefit cuts which now force an additional 37,000 residents to pay council tax for the first time, and another 9,000 to pay an increased rate.
Commenting on the figures a council spokesman asserted their commitment to pursuing people at fault.
"Council tax supports essential services for residents and we take its collection extremely seriously," he said.
"In a major city with a significant transient population and high levels of deprivation, such as Manchester, collection is always going to be challenging.
"We actively pursue those who try to evade their responsibilities, as the number of summonses issued illustrates."
The year-to-year tax debt, including the £12million owed is usually recouped as the council continues to pursue unpaid tax after year end, ultimately collecting 97.5% of the bill, according to their statement.
Manchester is currently one of the top ten hardest hit councils in the country by the government's cuts, with its total resources dropping by 10% over three years. The result is a severely restricted budget in 2014/15.
In reference to the council's situation, Mr Cooper added: "Their budget next year is the worst any councillor can remember. They have to face the prospect of cutting vast amounts of Manchester's services.
"They're put in this terrible situation and they've got to chase every Manchester citizen now to pay council tax and people literally can't do it."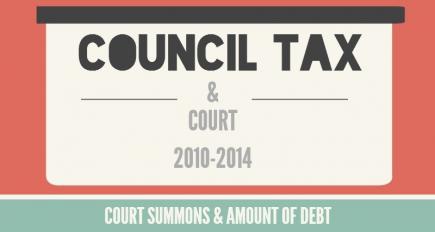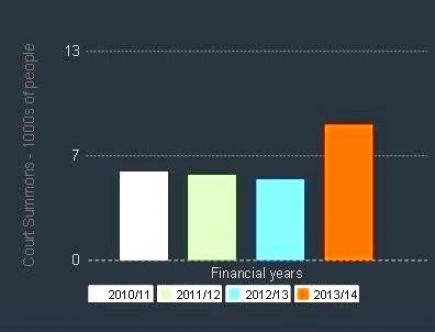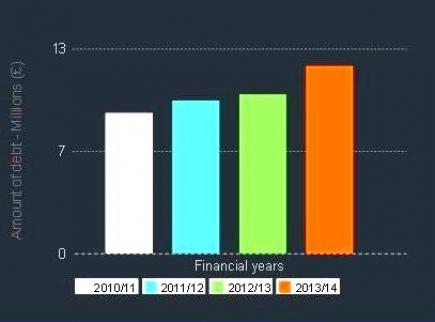 Charts courtesy of Pikochart, with thanks.
Image courtesy of Google Maps, with thanks.