This first ever virtual Walking Festival will be held online this month in a bid to get people active. 
Over the last six years a walking festival has always taken place across Greater Manchester in May as part of National Walking month.
But this year it has moved to a two-week campaign from October 12 to October 25 and for the first time ever it will be entirely online.
The scheme encourages people of all ages to make walking a normal part of everyday life.
Organisers say the campaign allows people across the city region to take control over their goals, encourage others to do the same, and stay active even after the festival ends. 
Individuals can discover the advantages of walking for the very first time.
Local residents can sign up online by choosing an activity (ranging from a mile a day to a 10-minute walk), log the number of steps and duration of their walk each day, and achieve their target.
Participants can set up a JustGiving page to fundraise for a charity of their choice so that family and friends can sponsor them.
The GM Walking Festival lead, Louise Robbins, based in Trafford, said: "We want walking to become a part of normal culture in the community. We want to help build confidence, manage stress, stimulate some activities over the two-week period, and then provide some resources to help them keep exercising.
 "The aim is that Greater Manchester residents collectively walk 25,000 miles, which is equivalent to travelling around the world once, so let's all contribute together."
Organisers have taken it online due to the Coronavirus restrictions and they hope this will encourage more people to take part.
Ms Robbins added: "It was disappointing that people were unable to come together in groups because of COVID restrictions. 
"This enables people to take part in outside activities separately, but they can still be part of something bigger. Everyone can come together, so that everyone's walking feeds into Greater Manchester's goal."
Manchester resident, Sarah, feels that GM Walking is a fantastic campaign which motivates people to walk more.
She said: "It is free, you can do it at your leisure, and you get to meet people for a good old natter.
"In times like now, it is a great way to escape your four walls.
"For me, it is a fab way to get about, whether for my local shopping, a walk along the canal or for some exercise doing the hills and stairs in Clayton Vale."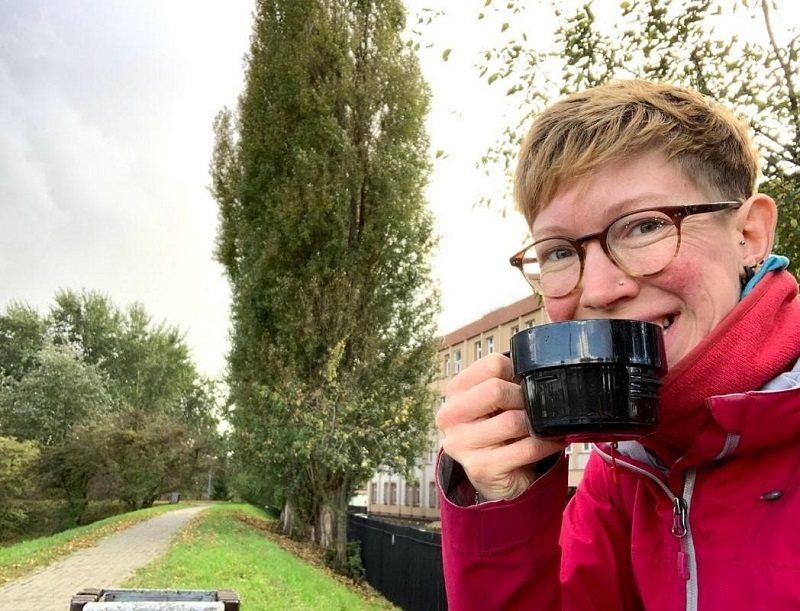 A few miles away in Salford, Davina, who used to go on group walks with Black Girls Hike, misses spending time with her friends on challenging hikes.
Davina revealed: "Fortunately for me, I have Salford Quays on my front doorstep.
"I only just discovered the bridge water canal, which is a bit of a shame because I've lived there for 15 years, and I've never ventured down there.
"When the world gets too much, I am able to watch the waves to take any problems and stress away."
She said: "It is something therapeutic that I'm not going to stop doing even after lockdown."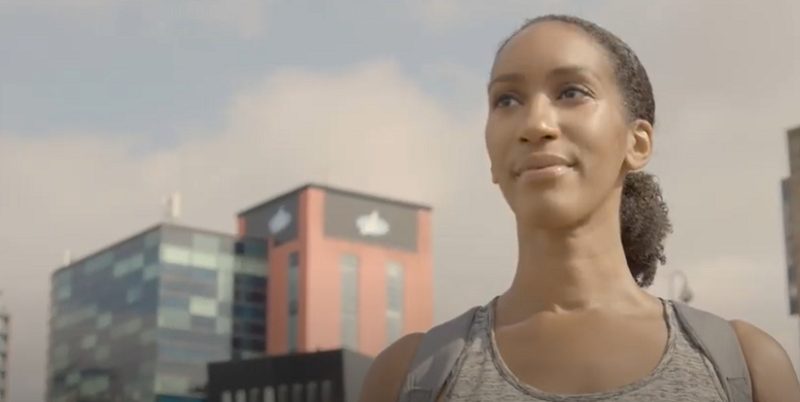 Chloe, who has suffered with anxiety and depression, said: "Walking is a great way to reconnect with the outside world.
"The momentum of propelling myself forwards after a difficult period can really help to reboot my mood.
"I can do it on my own, in my own time, at my own pace.
"Walking doesn't really feel like exercise, even though it has been really beneficial for my physical health as well."
Many organisations are supporting the event including the ten local authorities of Greater Manchester.
Ms Robbins told MM: "By 2025, we hope to get 75% of Greater Manchester residents moving and active. Walking is just one way to do that."
For more information, visit https://gmwalkfest.co.uk/