MM's very own vintage fashion-obsessed Features Editor has been nominated for a national award and now needs YOUR vote to make it through to the shortlist.
Helen Le Caplain decided to set up her own corner of the internet with vintage fashion and lifestyle blog Mancunian Vintage two years ago and now she's one of nine nominees looking to battle it out and be crowned Best Vintage Lifestyle Blog at the National Vintage Awards.
The awards were created in 2012 by Katie Molloy of The Vintage Directory to celebrate small, independent businesses that keep the vintage scene alive.
Helen said she is delighted her blog has been recognised in this way and hopes to make it through to the final three.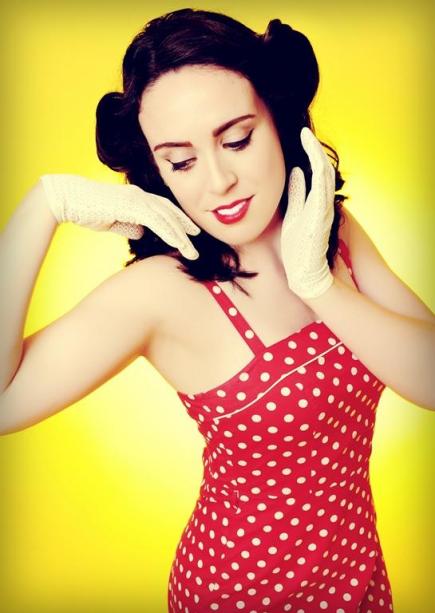 STRIKE A POSE! Helen embraces 1950's style (pic courtesy of Simon Hunt @ Alt Studio)
"It would be amazing to get that far, especially against such stiff competition!" she said. "I personally know two of the other nominees and I'm an avid reader of another blog so it'll be a tough ask but I'm hoping that readers will like what they see and vote for me."
Mancunian Vintage is a vintage fashion and lifestyle blog that focuses on vintage buys, knitting, sewing and upcycling dreary second-hand finds into fun wardrobe-friendly staples.
 "My heart lies in writing and I love the new challenges each day brings working on a busy news desk, whether it's news or features," she explained.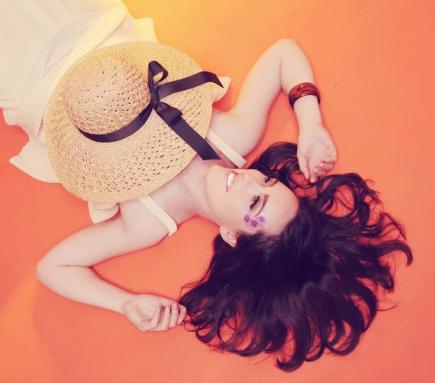 LAIDBACK LUXE: Mancunian Vintage (pic courtesy of Simon Hunt @ Alt Studio)
"But alongside the doom and gloom that some news brings with it, some days it's nice to go home, make a brew and write about something a little bit frivolous whether it's a new-to-me vintage dress, a Great British Sewing Bee-inspired number or what's new on the [knitting] needles."
The glitzy awards ceremony is due to take place at Fazeley Studios in Birmingham on June 19 with an after-show party hosted by vintage entertainer Madame Moonshine.
Katie Molloy said: "We were absolutely delighted with how the first ever National Vintage Awards went, so we knew we just had to repeat it, especially as we had so much positive feedback."

FULL LENGTH AND FABULOUS: Helen dons a vibrant 1960's gown (pic courtesy of Simon Hunt @ Alt Studio)
The winner of the category will win an award and a photoshoot with DollHouse Photography worth £330.
Helen added that it would be a great opportunity to meet vintage enthusiasts from across the UK.
She said: "If I do make it to the awards ceremony it would be lovely to socialise with people I already know from the Manchester vintage scene but also meet other like-minded people."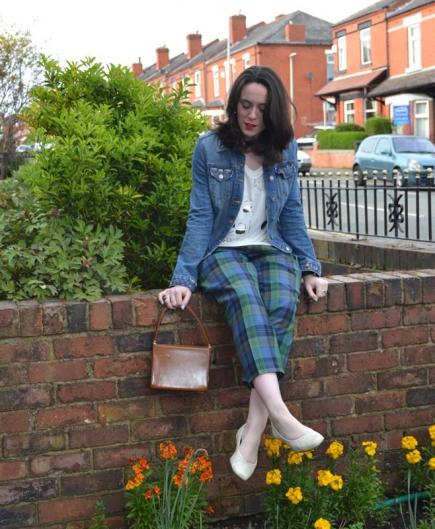 TART(AN) WITH A HEART: Helen sporting a slogan tee and golfing trews
Other Manchester businesses who have been nominated include Planet Vintage Girl (Best Regional Shop), Vintage Village (Best Vintage Fair), An Era of Experience (Best Vintage Event Service) and Vintage Afternoon Teas (Best Vintage Event Service).
Individuals such as burlesque singer and compere Kiki deVille (Vintage Personality 2014) and the people behind Stacey Stitch and Norton of Morton are up for Best Vintage Fashion/Lifestyle Blogger.
To vote Mancunian Vintage for Best Vintage Lifestyle Blog click here.