A Salford University graduate whose trip to a Malawi orphanage made him realise 'we're all here to help each other' is now embarking on THREE marathons to raise cash for those who inspired him. 
And the go-getting marathon man, who has also quit his retail job to pursue a life teaching, isn't cutting any corners in doing so, as he plans on tackling the three gruelling tasks in just three months to raise the £35,000 needed for the Malawi children.
Brendan Rendall will give the money to charity Friends of Mulanje Orphans (FOMO) so they can build the art and science block of a secondary school in the south-east African country.
To support this worthy cause – one which has been close to Brendan's heart since his first visit to Malawi back in 2008 – he will be running the Manchester Marathon on April 19, Windermere Marathon May 17 on, and a gigantic, mountainous 55km Ultimate Trail Challenge on June 27.
The 36-year-old, who is originally from Somerset, was introduced to the organisation through a friend.
He visited them in 2009 and was inspired by how the charity supports 5,000 orphans and is solely run by volunteers.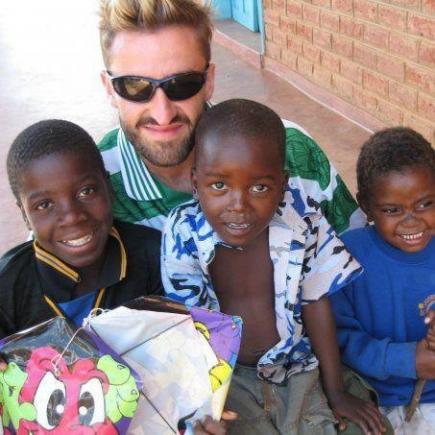 BEST THINGS IN LIFE ARE FREE: After his first trip to Malawi Brendan gave up most his belongings
He told MM: "I was so impressed by the hard work FOMO have done and it was clearly visible that money was getting to the project.
"The children at the centres were so incredible. Behind the poverty and hardship there is so much hope and happiness."
And this is not the first time Brendan has put on his running shoes to help those less fortunate than himself – in fact so far he has helped raise £12,000 for multiple charities.
It all began back in 2006 when he and a group of his friends, with absolutely zero previous long-distance running experience, decided to run a half marathon.
The group entered the Wilmslow Half Marathon and with a mere three months training and managed to complete the race in one hour 24 minutes.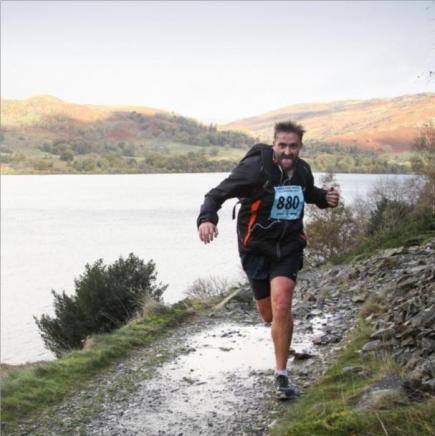 MARATHON MAN: This is not the first time Brendan has put on his running shoes for charity
Brendan said: "I hated it at the beginning but then something happened. I started to really enjoy it and in fact, it started to become slightly addictive."
Addictive seems to be the right word as Brendan has since entered a number of races with his best time being one hour 21 in Blackpool back in 2007.
Not long after that, the hobby turned into a mission as he joined a team who were set to cycle across Malawi – little did he know this experience would change his entire future.
The turning point was in 2008 as Brendan cycled as part of an 11-strong team, visiting a HIV clinic, farming resource centres and orphanages in the African country, to raise funds for ActionAid.
When he came back to Manchester he realised how easy he had it compared to so many in the world.
He said: "The poverty was clear. Children were in rags with no shoes but they would run alongside us smiling and giving us high fives.
"Visiting the projects was completely eye-opening and certainly put so much into perspective."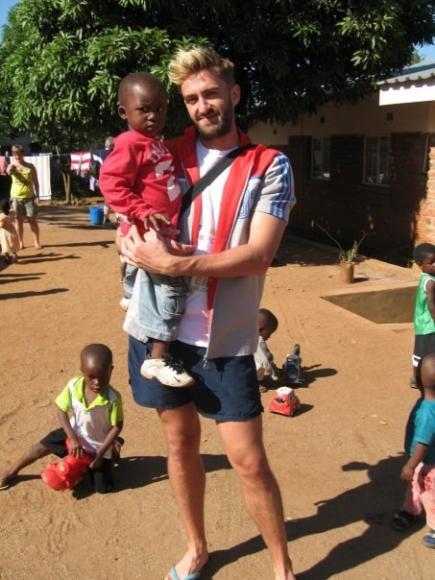 HOPE AND HAPPINESS: Brendan said the children he's met show incredible resilience in though faced with poverty
After this, in 2011 Brendan completed a 986-mile bike ride from John O'Groats to Land's End in just 13 days, and topped it off by running the London Marathon the following day.
"The John O'Groats cycle taught me when you dig deep your mind can do incredible things – through the rain in Scotland and the hills in Devon, your mind can really push you on," he added.
"I love the feeling of living in the moment, when there are no distractions, just the road ahead. It's you pushing yourself and for me it defines being in the real world and living in the moment."
From then onwards Brendan has taken on a 'grab every opportunity' approach to life and shortly after travelled to Thailand.
He also spent six months in India where he trekked across the Himalayas to South America where he then hiked Machu Picchu in Peru and spent two weeks travelling through the amazon.
He said: "All of these trips have made me realise that you don't choose where or what you are born with but being born in the UK, we are so privileged. It's given me such an appreciation for life.
"My job back home seemed pointless and I realised that we were here to help each other. My visits to Malawi taught me more about life, myself and humanity more than anything else."
On his initial return from Africa, Brendan sold most of his belongings, he cancelled his phone contract and credit cards as material things became less important to him.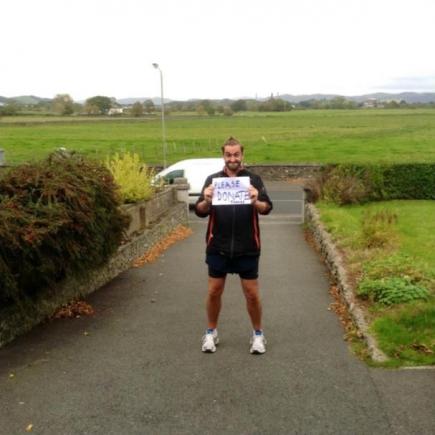 DO YOUR BIT: Brendan needs to raise £35,000 for FOMO to build an arts and science block for a school in Malawi
He added: "My first visit to Malawi has had the biggest impact on my life. I never really had any idea how much it would. The trip inspired and taught me that life is so precious.
"We have everything here. We live in a world where we become distracted by consumerism, greed and the desire for more."
The marathon man has also volunteered at Rusholme's Grange School, a school for children with Autism.
Although he had no previous experience in the teaching industry he knew he had to have a job which involved helping people.
He took a gamble and a pay cut and left his job in retail management to join the school full-time, where he stayed for two years.
He then became a support worker working with children with autism across Manchester for a company called Time Specialist, where he has been working for five years.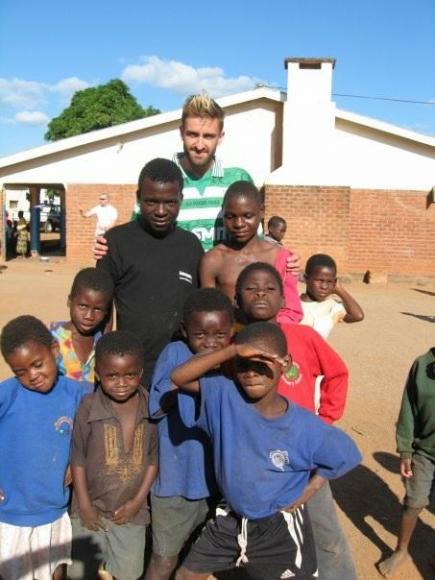 CHILDREN ARE OUR FUTURE: The marathon man realised after visiting Malawi that we are on this earth to help each other
In September he starts a PGCE in Post 16 Special Educational Needs in Sheffield.
In the future Brendan aims to complete the Marathon des Sables – a footrace known as the toughest on earth as it takes place in one of the world's most inhospitable terrains, the Sahara desert.
FOMO's has 12 centres located across the Mulanje district, ranging from grass huts, small rural churches to purpose built facilities.
Their main focuses are improving health care, education and food security but they are involved in every aspect of the children's lives in the community.
You can follow Brendan's progress on twitter @helpfomo35, and you can either donate online by clicking here, or by texting FOMO99 £1, £2, £3 – £10 to 70070.