A Salford woman has taken inspiration from her own battle against illness and her mother's advice of 'if you don't laugh you'll cry', by conjuring up her own charity.
Kelly McFadden has founded A Spell For The Unwell, a charity dedicated to providing emotional and financial support to young adults dealing with life-changing illness.
The 23-year-old financial advisor baffled doctors after her body began to shut down after suffering an extreme reaction when her appendix burst earlier this year.
Now on the road to recovery, Kelly has decided to put all her focus on helping those in a similar situation.
"I was bed bound, unable to do anything at all. I couldn't even watch TV, read or eat," she told MM.
"My mum's positive mentality, love and support really got me through. It sparked me to think about people in the same situation without the same support network."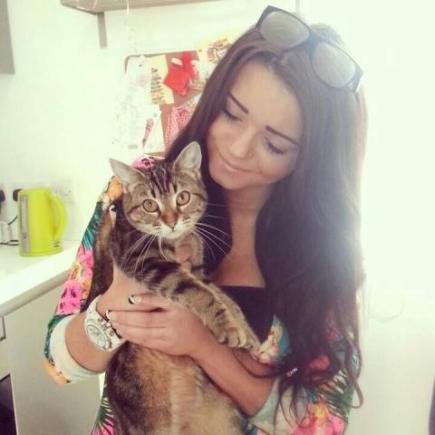 POSITIVE MENTALITY: Kelly setup up the charity to help those who were in a similar situation to her
Taking motivation from her own experiences, Kelly's charity focuses on emotional support and receives phone calls and emails from poorly young people who want to talk.
And Kelly herself often takes calls and replies to emails as she knows how important such support can be.
"Texts, phone calls and kind words from my friends and family are what gave me something to live for," she said.
"The support I had from my friends and family was vital. Without it I don't know what I would have done."
"I understand what the people that contact us are feeling, as I have been through it myself.
"I love the feeling when I get good feedback. It doesn't compare to anything else."
Kelly is not just limiting her support to Manchester however, as she wants to setup groups across the country as a place where people can 'have a cup of tea and a chat' about their experiences.
A Spell For The Unwell, under Kelly's influence, has a strong focus on positivity and their website contains an entire section with tips on how to stay happy.
Something which at times Kelly found difficult.
"The positivity section of the website is built from my own experiences. At the start of my illness I was in a really bad place, but then I decided to adapt," she added.
"My Mum always told me; if you don't laugh you'll cry. That for me sums it up. Make light of your situation and stay as positive as you can.
"Don't give up. You are still you."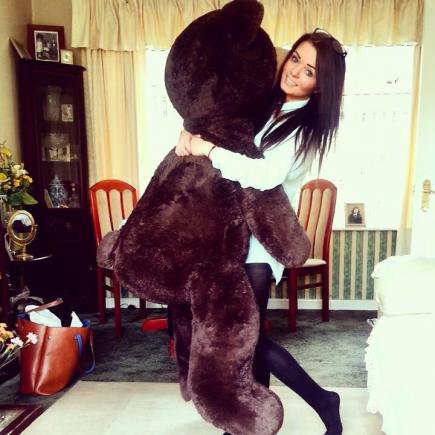 HUG OF SUPPORT: Kelly took inspiration from her mum and friends
And for Kelly, her illness was an experience she will never forget which inspires her to do as much as she can to help others.
"Being ill has changed my life both positively and negatively. I went from being so independent to having to be babysat by my Mum. Focusing on the charity really gave me something to believe in.
"It's easy to become your illness, but I realised I am still the same person; I just have to take things slowly. That is what I struggled with at first.
"Now, I am so much stronger, more positive and focussed after experiencing what I have. It's opened my eyes to what loads of people go through."
A Spell For The Unwell are urging people to get involved with fundraising and volunteering, including taking phone calls from young people who call in looking for advice.
They will also be holding an event this Saturday night at the Coach and Horses pub in Whitefield which will feature a barbeque, raffle, and DJ from 4pm.
For more information on A Spell For The Unwell, including how to volunteer and donate, click here.