The stay-at-home orders of the last year led puppy prices to soar as the demand for pets increased, causing one Assistance Dog charity to miss out.

Helpful Hounds is a Dorset-based charity using assistance dogs to support young people with physical disabilities, autism, Asperger's syndrome, Tourette's syndrome and anxiety disorders.
Helpful Hounds does not breed it's own puppies so has been directly impacted by inflated puppy prices and the increased demand for dogs.

Helpful Hounds CEO, Peter Rufus said: "Henry – the helpful hound who is now coming up to two – we bought him for £840 as a puppy.
"Heidi, just coming up to 1-year-old, we bought for £1440, so the price started to go up last March [2020].

"We're trying to help families that themselves tend to be financially stretched – at least one parent is a full time carer."
"We're being offered Labradors and Retrievers now for anything plus or minus £3000, which is off-putting because as a small charity.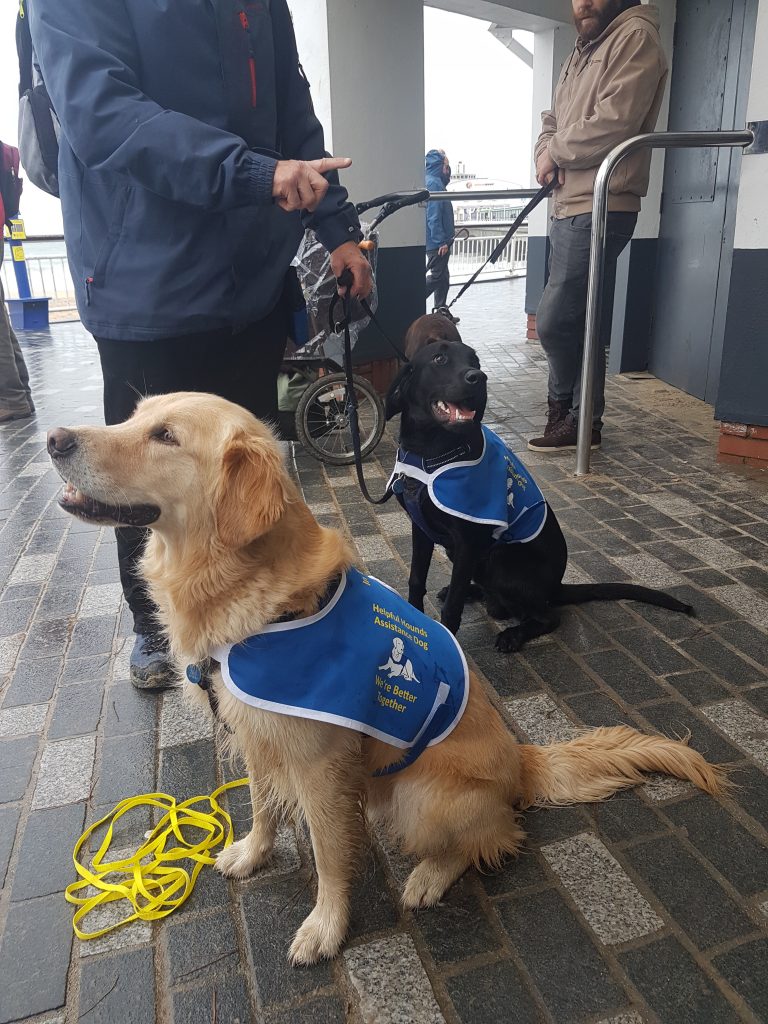 Data from kennel manufacturer, Benchmark Kennels, shows the average puppy price has increased by more than 130% since the pandemic hit.

This includes typical assistance dog breeds such as Golden Retrievers, Labradors, Cocker Spaniels, and their crosses.

Benchmark Kennels data shows on average cocker spaniels have quadrupled in price, rising from an average of £630 in March 2020 to £2520 in 2021.

Golden Retrievers were found to be one of the most expensive puppies, at an average price of £3360 in 2021, compared to £1430 in 2020.
Labradors now fetch £2,300, a 175% increase on their March 2020 average price of £835.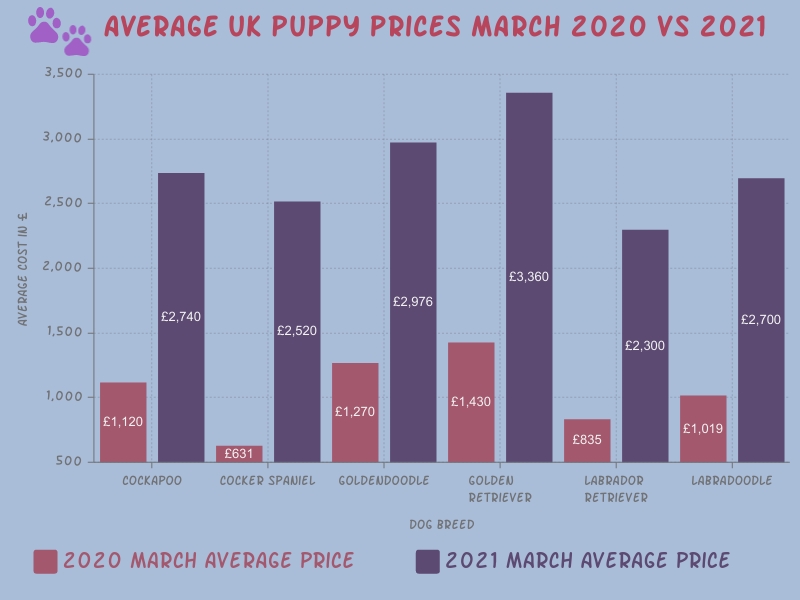 Many assistance dog charities are insulated from price hikes by breeding their own puppies.
Helpful Hound's dogs, however, are either purchased by the charity, or self-funded or crowd-funded by the client.
Therefore, this rise in price is a barrier for people looking to purchase an assistance dog themselves.
Mr Rufus said: "It's a big difference if they can or when they can get a dog because as a small charity, we don't have the funds to go out and buy as many dogs as possible."
Mr Rufus expressed that even those breeders who want to sell their puppies at more reasonable prices feel this is unwise.
Not being able to carry out home inspections prevents breeders from ensuring buyers are legitimately wanting a dog to keep.
Therefore, if they were to sell a puppy at less than market value there is the risk the buyer would just sell the puppy on for profit.
The other issue Mr Rufus stresses is the decreased availability of dogs.

Mr Rufus says many established breeders are concerned that as lockdown restrictions are eased and people return to work, dogs will become inconvenient and will go to rehoming centres.
Thus many have chosen not to breed over the past year.

This decrease in active breeders, increased demand for dogs and long waiting lists for puppies, means there is a shortage for charities like Helpful Hounds.

"It's very hard for us to elbow our way in when people have already been promised a dog when the litter comes up," Mr Rufus said.
Consequently, Helpful Hounds helped 50% fewer families in 2020 than 2019.

Helpful Hounds mode of operation where clients can fund the initial purchasing costs of a dog, is one way of meeting the demand for assistance dogs.
Just like dogs destined to be pets alone, the demand for assistance dogs has increased over the past year.

The charities Dogs for Autism and Dogs for Good both reported increases in enquiries over the past year.

Dogs for Autism received 1670 enquiries since the pandemic hit and Dogs for Good already receive around 5,000 enquiries each year.

Dogs for Autism require applicants to attend an information session before they can join their waiting list but these sessions have been halted due to lack of funding and Covid-19 measures.

As a result, they have 2000 people wanting to get on their waiting list.
The growing waiting lists of assistance dog charities and the decreased availability of dogs means it may be some time before those requiring an assistance dog will get one.
Dogs for Good Operations Manager, Jan Kiley said: "Unless our financial situation changes, we don't expect to be able to start training any new dogs this year."

This suggests some assistance dog charities will need cash injections to resume their programmes.
For charities like Helpful Hounds, those breeders who have stopped over the past year will need to decide to start again and then it'll be some time before these puppies are available.

Mr Rufus said:  "I don't actually see an awful lot of change with the availability of dogs in 2021, there will be some more and I'm just hoping I am terribly wrong."