An out of work actor from Italy has defied the economic downturn to launch an Italian desserts business after a successful crowdfunding campaign.
Mattia Paradiso started fundraising after an overwhelming number of tiramisu orders forced him to find a permanent kitchen.
He raised over £8,000 in 50 days from over 100 supporters, enabling him to upscale the business out of his home kitchen.
He said: "People have been so supportive. It's so fulfilling, you know."
Mattia had the idea for the business over a year ago, noticing a gap in the market: he couldn't find takeaway tiramisu anywhere.
"I thought it'd be nice to start something so people can enjoy tiramisu at home, or wherever.
"The actual translation of tiramisu is cheer me up or pick me up," he said.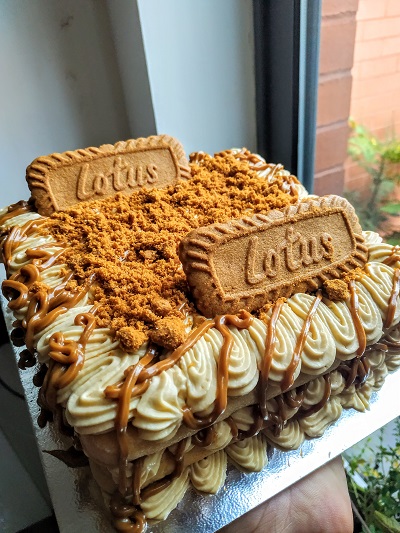 It was only after the lockdown kicked in and all of his acting and hospitality work was cancelled that he finally had the time to work on the idea.
"Suddenly, I was like: 'I'm going to make some Tiramisu for my neighbours and see what happens.' 
"That's how I started in Castlefield."
Word spread and demand for the coffee-flavoured dessert escalated.
Once the national lockdown was lifted, Paradiso Authentic Italian became a regular fixture at food markets, including GRUB, Great Northern Makers Market and the Lowry Outlet square.
Thanks to his supporters, Mattia has now got his hands on a dedicated kitchen unit in Ancoats.
He is keen to keep his treats open for all, whatever their dietary requirements—and they are alcohol free:
"At this stage in the world, you have to be inclusive, you can't just stick to one recipe."
His most recent menu includes the classico flavour, alongside Biscoff, pistachio Nutella and a vegan version—plus cannoli.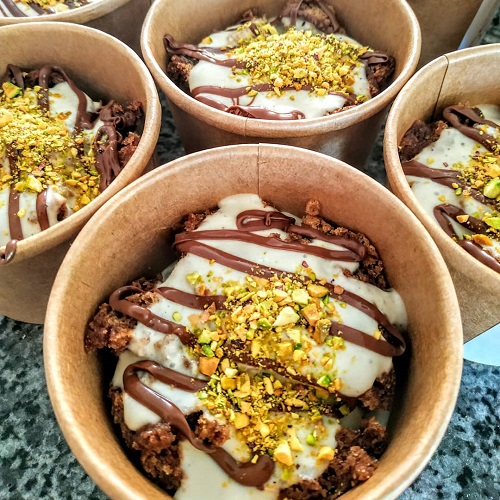 Mattia trained and worked in musical theatre in Rome, before moving to Manchester over three years ago to learn English and act.
He did a range of jobs alongside his burgeoning acting career, including hospitality at the Etihad Stadium, various work in bars, restaurants and warehouses—as well as teaching Italian.
Now he's in charge of his own time.
He admits it's been very hard work, but says he has learned so many new things in the process, from business to marketing and social media.
Mattia's advice to anyone who wants to start their own business: just give it a go.
He said: "If it doesn't go well, there's a lot of other opportunities, I definitely do believe that."
Visit Paradiso Authentic Italian's Facebook page find out how to get your hands on a tiramisu: www.facebook.com/Paradisoauthenticitalian/