A mum-of-two with Alzheimer's is encouraging people to join her in a mass walk to help raise money and awareness for the thousands of dementia sufferers across Greater Manchester 
Joy Watson, who was diagnosed with Alzheimer's disease on her 55th birthday, was joined by her husband Tony and their two dogs Chloe and Artaud at Heaton Park to launch this year's Alzheimer's Society's Manchester Memory Walk.
The mum-of-two is taking part in the Memory Walk, which takes place at Heaton Park on Saturday September 27, in support of around 30,000 people in Greater Manchester who are living with dementia.
The 55-year-old, who also has two grandchildren, said: "I was delighted to help launch this year's Memory Walk with Tony and the dogs and we will be there on the day to join in the fun of the walk on the 10k route to raise money to fund research for a cure, but also to help fund vital services for people like myself and my many friends who are living with dementia today."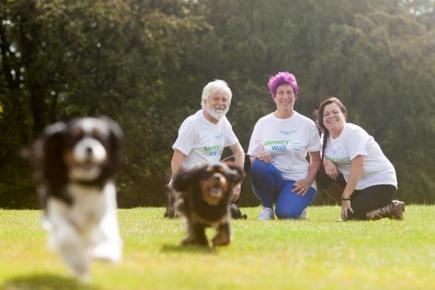 INSPIRING: Joy hopes the walk will help the thousands of dementia sufferers 
 
Joy has been working tirelessly with her husband Tony, 67, over the past year to help make their hometown of Eccles dementia-friendly by joining forces with businesses, organisations and schools who have pledged to improve the lives of people living with the disease.
She added: "A walk in the park with your partners, children, grandchildren and even your dogs will not only make great memories but can make such a difference to people's journey with dementia. Please sign up if you haven't already."
Memory Walk, which is the Alzheimer's Society's flagship fundraising event, will see people around the UK don their walking boots throughout autumn to raise money for people affected by dementia and their carers.
Walkers at the Manchester Memory Walk can choose between a shorter 2km walk or brave it out for the more challenging 10km walk.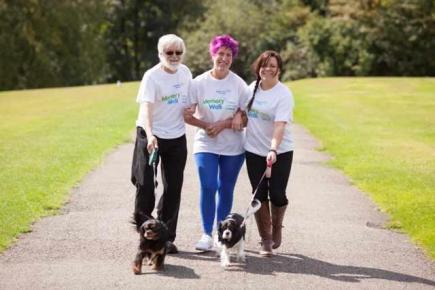 THE LONG WALK: Walkers and volunteers are welcome on the day
 
When they eventually cross the finishing line walkers will be greeted with live music, face painting, cakes and refreshments.
Alzheimer's Society Community Fundraiser Helen Cannell said as well as encouraging people to take part in the walk, the charity is also looking for volunteers to help out on the day.
She added: "From a four-year-old to their 80-year-old gran and her dog, it is a day to walk, share and celebrate someone special whatever the weather and everyone walks with one common goal, to defeat dementia.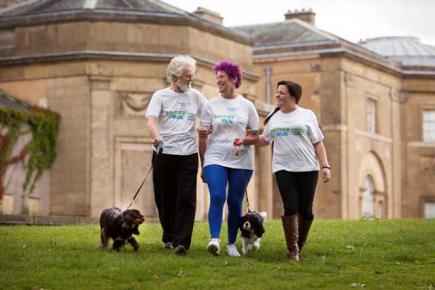 PICTURESQUE: Walkers can marvel at the scenery in Heaton Park
"Heaton Park is a great venue and we are encouraging people to sign up for a fun filled family day out or help by volunteering."
The Manchester Memory Walk will take place on Saturday, September 27, starting at 11am with registration from 10am.
If you would like to register your interest as a volunteering email [email protected] and to register or for more information on the Manchester Memory Walk visit here.
Pictures courtesy of Chris Bull Photography, with thanks.